UH Global Energy Management Institute
Registration Closes March 9 at 5 p.m.

GEMI Symposium:
Reliability and Security Across the Energy Value Chain
Supported by UH Energy and UH Law Center
This event qualifies for continuing education unit (CEU) credits.
---
Luncheon Keynote Speaker: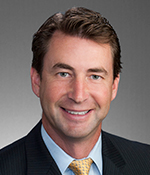 C. Gregory Harper
President, Gas Pipelines and Processing, Enbridge
Read Bio
---
---
Pricing Discounts Just Announced:
General Attendees: $150
Women's Energy Network Membership: $75
Alumni: $75
Faculty/Staff: $50
Students: $25
Mentor Level: $250 - Includes 1 ticket for sponsor and 1 ticket for student.
Table (10 seats): $1250
Gold Table* (first row, event lead sponsor): $2500
* For sponsorship opportunities (PDF), contact
Greg Garcia, ggarcia@bauer.uh.edu
*Upon submitting your payment information, you will be directed to a page with a receipt of your registration. You will also be emailed a confirmation of your registration.
For more information, contact Jessica Mosby at jmosby@bauer.uh.edu.
---
Agenda
Further details on the symposium agenda will be posted here as they are announced.
Time
Session Title
Discussion Topics
Key Issue
Panelists

7-7:45 a.m.

Breakfast

8-9:30 a.m.

Regulation

Cyber Security
Carbon Regulations
Market Design to Withstand Polar Vortices
Harmonizing Gas & Power Regulations
Oil & Gas Exports

Are environmental and greenhouse gas emissions goals consistent with reliability and security in the energy supply chain?

Matt Blizard
Director
Navigant Consulting, Inc.

Victor Flatt
Distinguished Professor of Environmental Law
University of North Carolina School of Law
Director
Center for Law, Environment, Adaptation, and Resources (CLEAR)

Kathleen Lake
Vinson & Elkins (ret)

Rae McQuade
President, North American Energy Standards Board
NAESB

Tony Scaraggi
Vice President
of Operations
GDF SUEZ Gas NA

9:30-
9:45 a.m.

Morning Break

9:45- 11:30 a.m.

Infrastructure

Obstacles to Pipeline Construction
Power Generation Capacity Adequacy
Is Oil by Train Here to Stay?
Paying for Transmission of Intermittent Power Sources
Import/Export Infrastructure
Fracking Materials Supply Chain

How are issues of security and reliability of the energy supply chain incorporated into the planning and execution of new energy infrastructure?

Art Smith
Executive Professor
C. T. Bauer College of Business

Erik Eriksson
Deputy Executive Director, General Counsel
Port of Houston

Sam Newell
Principal
Brattle Group

Svetlana Valonis
PwC

11:45 a.m.-
12:45 p.m.

Lunch

1-2:30 p.m.

Contracts & Financing

Imbalance Between Pipeline and Power Plant Contract Duration
Financing Models for Refining and Power Generation Similarities and Differences
Financing Oil and Gas Export Facilities
Has the MLP Structure Outlived its Usefulness in Midstream and Why are Yieldcos Taking Off in Power?

What is the best business structure to assure the timely, safe and reliable build-out of the post-shale energy infrastructure?

Praveen Kumar
Cullen Distinguished Chair and Professor
C. T. Bauer College of Business

Scott Archer
Managing Director,
Investment Banking
Tudor Pickering & Holt

Sean Dolan
Managing Director
Alinda Capital Partners

Katy Gottsponer
Partner
Vinson & Elkins

2:30-
2:45 p.m.

Afternoon Break

2:45 - 4:30 p.m.

Risk Management

Hedging Blown Out Basis Differentials
How Should Reliability Standards be Set?
Cost Benefit Analysis of Power Outages
Can Oil Spills be Eliminated?

How should financial, technological, environmental, health and safety risks be shared and managed between shippers, infrastructure owners, consumers and other stakeholders?

Craig Pirrong
Professor
C. T. Bauer College of Business

John Corrigan
Partner
PwC

Vikram Kulkarni
Vice President, Supply
GDF Suez Energy Resources

Bojana Popovic
Vice President of Retail Strategy and Business Development
EDF Trading

Rick Smead
Managing Director, Advisory Services
RBN Energy

4:30 p.m.

Adjourn
Contact Us
Global Energy Management Institute
UCBB Suite 302
The University of Houston
4744 Calhoun Rd.
Houston, TX 77004-6021
Undergraduate Program Inquiries:
Vanessa Fellers: 713-743-4936
e-mail: vlfellers@bauer.uh.edu
Graduate Program Inquiries:
Office of Graduate and Professional Programs: 713-743-0700
Related Links
---
REGISTER NOW
Reliability and Security Across the Energy Value Chain