Community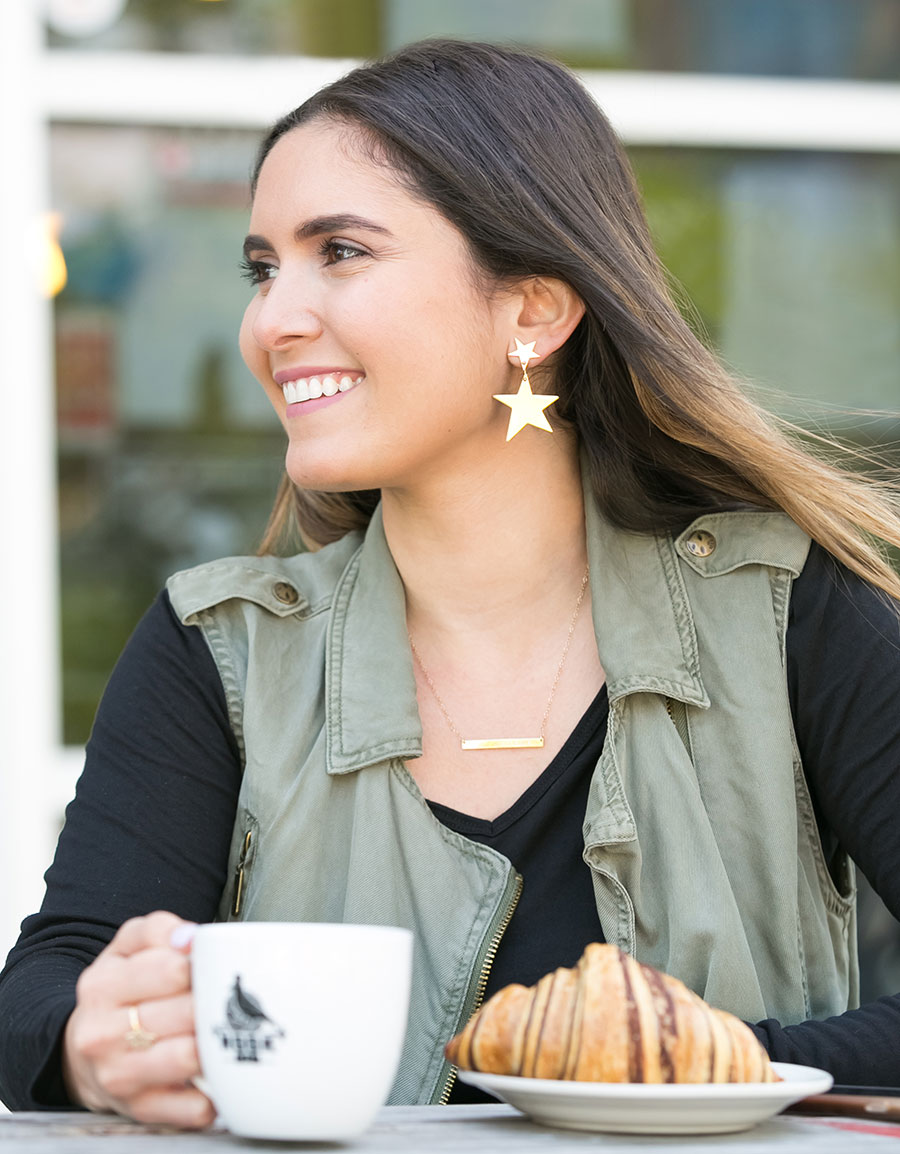 YARA SUKI (BBA '15) IS BUILDING HER DESIGN AND EVENT PLANNING BUSINESS, BUBUKADESIGNS.COM, AND RUNNING A FOOD BLOG, ALL WHILE BALANCING A FULL-TIME JOB AT THE STEPHEN STAGNER SALES EXCELLENCE INSTITUTE.
Find a career you are passionate about. If it doesn't fulfill you, there's no shame in finding something that does.
Yara Suki
(BBA '15)
LEARN MORE:
FOOD BLOG: Chili and Chives →
WEBSITE: Bubuka Designs →
The Spice of Life
Bauer Alumna Combines Love of Creativity with Sales
Yara Suki has always trusted recipes — a list of ingredients, paired with a set of instructions, leads you to a desired outcome.
But for the 25-year-old food blogger, there's always room for improvisation.
Suki, who earned her BBA from Bauer College in 2015, works full-time as a program manager in the college's Stephen Stagner Sales Excellence Institute while pursuing her passions for cooking, eating, designing and event planning through side businesses.
"My dad used to say, 'It takes 20 years to become an overnight success,' and I get that, because it takes time, hard work and dedication," Suki said. "I didn't think I could build my own business alongside a full-time job, but I've proven where there's a will, there's a way."
As an undergraduate student, Suki knew she'd pursue a business degree, even though she spent most of her time outside the classroom, dreaming up creations in the kitchen or learning more about design on a computer.
After enrolling in Bauer College, she learned about the school's Program for Excellence in Selling within the Sales Excellence Institute, eventually becoming an assistant program manager there and winning the 2014 State Farm National Marketing and Sales Competition.
Suki said: "When I thought about sales, I wasn't even sure what it was, but I was interested in taking the next steps to figure it out. When I came to the Program for Excellence in Selling, I realized it's not just about sales, it's how to have a conversation and how to listen, both of which are great things, especially when trying to start your own business."
Growing up, Suki's parents encouraged her to tap into her entrepreneurial tendencies, as she learned graphic design on her own and developed her creative skills.
"I started picking up graphic design, and my parents would give me opportunities to volunteer for local events and stuff like that to have fun and fill my time," she said. "I ended up becoming pretty proficient, and so I decided I wanted to start a side business."
That side business is now Bubuka Designs, run solely by Suki, who designs websites, invitations and business cards. She is scaling the business to become a one-stop shop for event planning.
"I've had the opportunity to plan events through the Program for Excellence in Selling, and I love food and graphic design, so my thought was that in the long run, this could be a full event planning service, everything from the invitations to catering," Suki said. "It's this whole package coming together on its own."
As she's growing her business, Suki maintains her day job — no small task as she manages 120 students, leads planning of one of the Sales Excellence Institute's signature annual events, a golf tournament, and supports planning for two others, a career fair and awards celebration.
And, with all of that on her plate, she still makes room for more, with her food blog, Chili and Chives.
"I grew up in a Lebanese household, and we ate a lot," Suki said. "My parents love to cook, my sister and I love to cook, and I grew up where our weekend activity was eating breakfast, planning for lunch, and while eating lunch, planning for dinner."
That focus on food gave Suki plenty of opportunity to experiment in the kitchen.
"Every time I was left home alone, I would make food for my parents while they were at work during the summer," she said. "They'd come home, and I'd feed them crunchy potatoes and nasty pasta."
Her cooking skills are now a long way away from crunchy potatoes. After she graduated college, she spent a month in Agde, France, at international culinary school Gastronomicom.
"I spent all day cooking," she said. "It was fun and thrilling, and I came back, and everyone wanted me to cook for them. I'm down to cook for anyone."
Suki's food blog catalogs her triumphs in the kitchen, featuring recipes for everything from homemade granola to lamb meatballs.
"Chili and Chives was just an outlet to be creative and share my food," she said. "I make up recipes and I can go back and relive some of the exciting dishes and enjoy my journey through food."