Programs
Level Up
RED Labs Alumnus Successfully Pitches Business on ABC's Shark Tank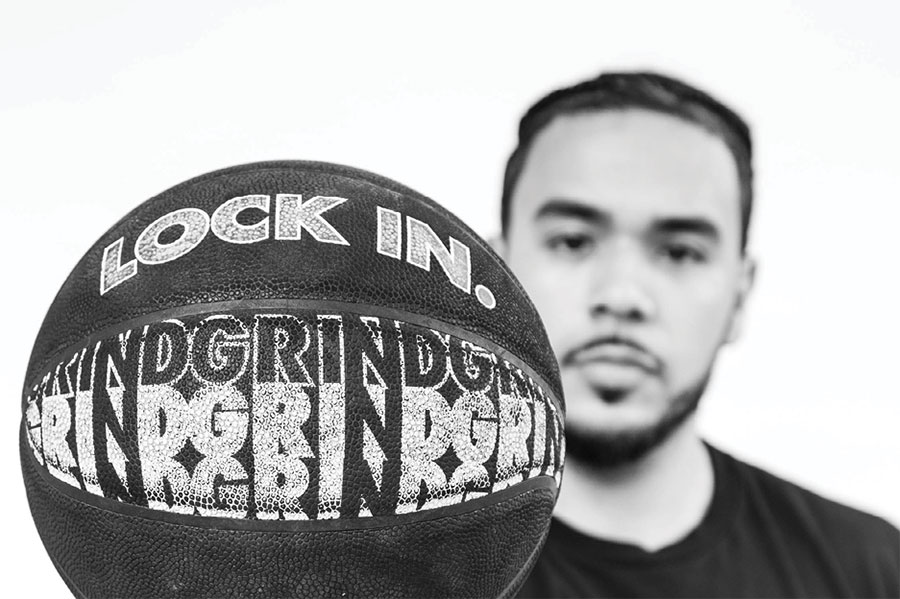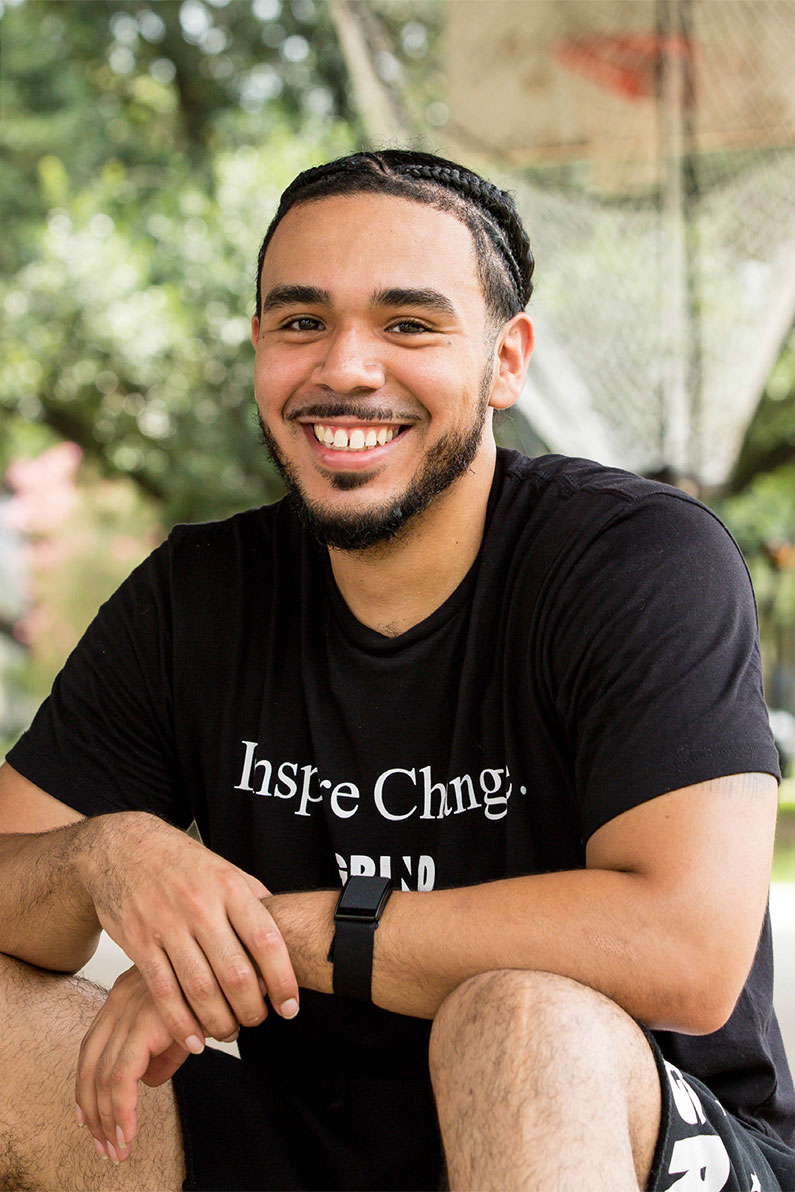 After a series of sports injuries, RED Labs alumnus Thomas Fields transformed his dream of playing in the NBA to one of starting a sports technology business.
LEARN MORE: GRIND →
RED Labs Accelerator Program →
RED Labs really helped me get off the ground and expand my resources to create a great company.
Thomas Fields
GRIND Founder and CEO
UH RED Labs, Class 4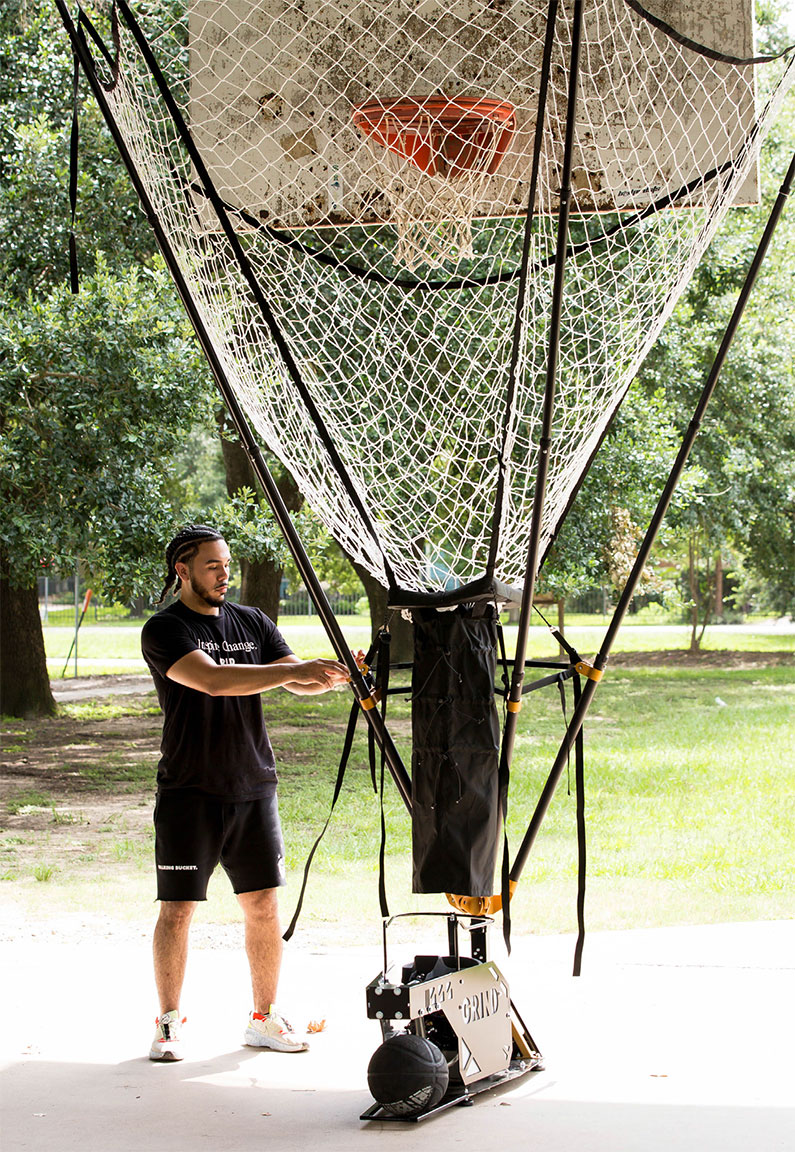 As a kid, from the modest courts of Houston's Halbert Park in The Heights, Thomas Fields knew he was destined for a bigger stage.
While he dreamed of a career in the NBA, life had different — but still big — plans for him. Sidelined in high school with his first ACL tear, Fields had to pivot and reimagine his future, still determined to make an impact in some way.
"The NBA was the dream," he said. "It was from middle school. I always wanted to play ball, go to college and end up in the NBA. But ultimately, I tore my ACL four or five times before graduating high school, and it was devastating. The game that I dedicated my life to, I couldn't play anymore."
Fields soon realized that his new path didn't have to be too far from the previous one. As he recovered from his injury, he reflected on his time as a high school basketball player, obsessed with the game, waiting in front of the gym in the early morning hours for his chance to use the school's shooting machine.
The problem? For aspiring athletes, equipment like a shooting machine is essential to elevating performance and getting a chance to make it as a professional, but it's often expensive and inaccessible without entry into a high school gym.
VIDEO FEATURE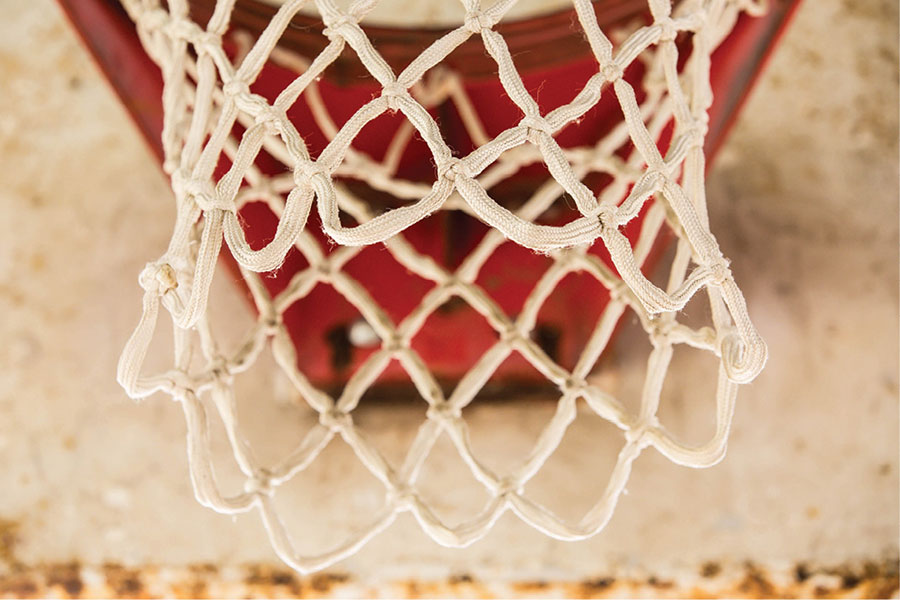 Enter GRIND. Fields is now founder and CEO of the business that develops interactive sports products that solve the problems of athletes, starting with a better rebounding machine.
"During the whole process where I was recovering and couldn't pick up a ball, I thought, 'Why aren't any of these awesome sports companies designing products for us that really would change our lives?'," Fields said. "I started GRIND from that foundation and that issue, and now, I'm an entrepreneur with a sports technology company."
He approached the challenge in the only way he knew — hands-on hard work.
"My friend taught me how to weld in my garage," Fields said. "That was the mechanical engineering experience that I had and where I started with the rebounding machine."
Around the same time, Fields found an opportunity to gain the business acumen he needed to launch the company through RED Labs, the UH technology startup accelerator housed within Bauer College. As part of RED Labs Class 4, he brought his vision for GRIND to life, using the resources within the coworking space to turn his startup idea into a high growth venture.
"RED Labs was amazing," Fields said. "They took the foundation of what I wanted to do and taught me to tell my story as a player turned- mechanical-engineer-turned entrepreneur. They also gave me tons of resources to business folks in the Houston area. Without RED Labs, I wouldn't have met my next advisors and mentors or been introduced to investors in the area or to UH students willing to be interns."
He added: "RED Labs really helped me get off the ground and expand my resources to create a great company."
Fields has since served as a mentor and startup advisor for RED Labs, evaluating and assisting more than 15 Houston based startup companies in need of seed capital.
And, he knows what he's talking about — in 2021, Fields was featured on ABC's Shark Tank, introducing his company and portable shooting machine and scoring financial backing from billionaire entrepreneur Mark Cuban and multimillionaire businesswoman Barbara Corcoran.
"My fiancé actually applied to the show without me knowing," Fields said. "I look up, we're in the middle of COVID-19, trying to figure out how we're selling and marketing, and she says, 'Hey, you got an email from Shark Tank.'"
After a six-round interview process coupled with a two-week quarantine, Fields found himself on the biggest stage of his life, facing the panel of Sharks and sharing his vision for GRIND.
"I've been watching the show since I was 12, 13-years-old, with my parents," he said. "So it was a crazy experience with a ton of surprises, but now our investors have helped us to get our name out there, and they give us a ton of resources. But overall, it's my responsibility to make the company go."
As Fields takes GRIND to new heights, he sees the opportunity to carve out a place in the sports technology landscape.
"I've always seen GRIND as a company that lasts 100-plus years," he said. "We want to create amazing, beautiful hardware and software products for athletes and kids, not because we're worried about making the most money but because we want to change their lives."