Community
The Cougar 100: Success in Multitudes
A Look at Four Bauer Alumni and How They Made the List

THEY WORK IN ENERGY, TECHNOLOGY, BANKING, REAL ESTATE, HEALTH CARE. THEY PRACTICE LAW AND ARCHITECTURE. THEY RUN RESTAURANTS, EYELASH STUDIOS AND PEST-CONTROL COMPANIES.
They are the
Cougar 100
EVERY YEAR THE UNIVERSITY OF HOUSTON ALUMNI ASSOCIATION NAMES THE REGION'S
100 FASTEST-GROWING ALUMNI-OWNED BUSINESSES

. AND EVERY YEAR, BAUER ALUMNI DOMINATE THE ROSTER — ABOUT

50 PERCENT IN 2019

. NO SURPRISE THERE. THE COUGAR 100 MIRRORS THE HOUSTON COMMUNITY — WITH ALL ITS SPUNK AND DETERMINATION, TALENT AND DIVERSITY, AND COMMITMENT TO SERVE THE COMMUNITY.

HERE WE SHOWCASE FOUR BAUER ALUMNI ON THE 2019 LIST

.
---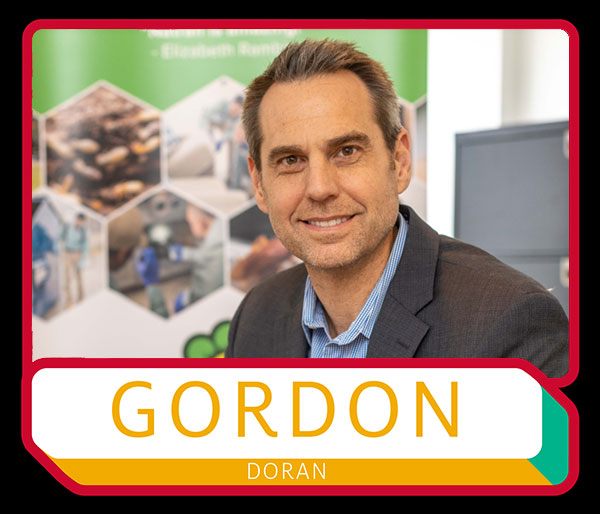 Houston is just an amazing place to make a living, to do work, to run a business. It's just a great city. There are just so many fantastic people here. It's so diverse."
Gordon Doran (BBA '98),
CEO, Natran Green Pest Control and Advantage Pro Services
HE REFUSED TO BE DEFEATED
Gordon Doran


Natran Green Pest Control (No. 47) and Advantage Pro Services (No. 52)
Diagnosed with dyslexia as a kid, Gordon Doran (BBA '98) struggled to get an education. When he graduated from high school, he was diagnosed at a fifth-grade reading level, and a third-grade writing level. He was angry, frustrated and determined to make something of himself.
Today, at 45, Doran is a serial entrepreneur and the owner and CEO of two Cougar 100 businesses: Advantage Pro Services, one of Houston's top window-cleaning, pressure-washing and guttercleaning providers, and Natran Green Pest Control, a fast-growing pioneer in the field of highly effective, low impact botanical-based pest control.
After working like crazy to get an associate's degree at a community college, Doran was excited to study entrepreneurship at Bauer. "I knew I was going to be an entrepreneur. I just had it in my blood. I knew no one was going to tell me I couldn't."
While living in a dorm on campus, he got his real estate license and started his first business, Cougars Apartment Locating Service.
After that, he delivered moving boxes, sold coupon booklets door-to-door and began a gutter-cleaning business. Today, Advantage Pro Services and Natran Green Pest Control employ about 30 workers each and have thousands of contracts.
"Both companies have almost tripled in size over the last five years," says Doran, who sees big growth in green pest control and plans to expand that business to Austin, which opened March 1, and Dalles the next. Meanwhile, he's learned it's OK to be dyslexic.
"I thought everybody would think I was stupid, but I was the one who was stupid by not saying, 'Hey, look, I'm dyslexic' and being proud of that and helping others with that. The biggest thing about being dyslexic isn't being dyslexic: It's the self-esteem and everything else that goes along with it."
---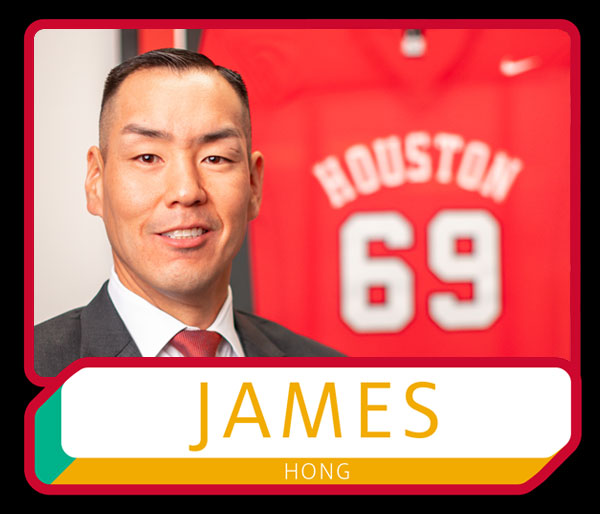 I think that being on the list with 99 other very successful Cougars is always impressive. It's just an incredible thing to see the amount of success that goes through UH and Bauer College. I mean just the names that are on there — the organizations, the companies they've built — it's pretty amazing."
James Hong (BBA '05),
Chief Operating Officer, Be A Champion, Inc.
HE WANTED TO GIVE BACK
James Hong


Be A Champion, Inc. (No. 24)
James Hong (BBA '05) and his partner, Jaron Barganier, were playing football for UH when they felt the call to give back to the community. It started with motivational speaking and sports camps for underprivileged youth.
Today, Be A Champion, Inc., the non-profit they founded in 2001, serves more than 40,000 kids all over Texas everyday. With a staff of more than 500, the organization provides tutoring, academic and enrichment programs, and healthy meals and snacks, while Little Coogs, its longest-running program, exposes kids to UH sports and the campus experience. "Most of the youth we serve come from underprivileged and at-risk areas," says Hong, Be a Champion's 37-yearold co-founder. "It is especially important that we serve those communities so we can impact those kids in a positive way, when they don't get to experience too many positive things in their communities."
In addition to serving as the organization's chief operating officer, Hong, who studied finance and management at Bauer, runs his own company, Hong Financial, an independent insurance brokerage that helps small- to medium-size businesses with insurance, benefits and executive planning. He also serves on a number of Houston-area boards, including the UH Alumni Association Foundation, and teaches an undergraduate course in insurance and annuities at Bauer.
We have to operate with a limited budget and stay within those parameters because there are no excess funds to dip into. I think that is why we've been able to grow the way we have over the last 19 years and not having to rely on private funding.
"We've got to operate on a fixed budget and stay within those parameters because we don't have a pocket of excess funds to dip into if something does happen. I think that's kind of why we have been able to grow the way we have and not rely on private funding too much."
---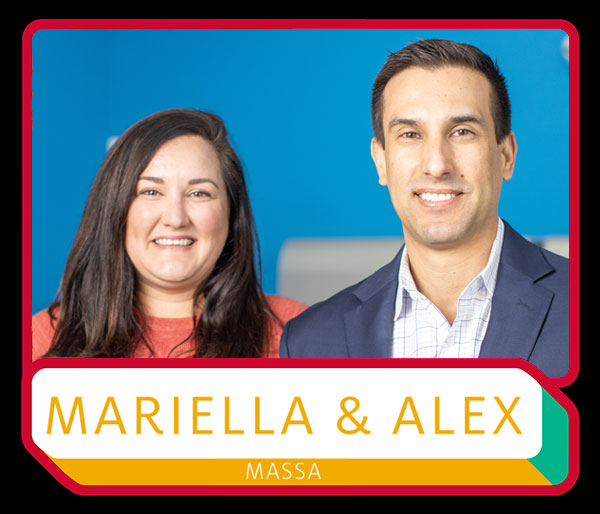 We are on the only brother-and-sister team out there that's won (the Cougar 100). Ever. We are really proud of it. We are proud of the university and how it continues to evolve in a positive way."
Mariella Massa (BBA '03),
CEO, Appraisal MC
THEY BELIEVE IN THE POWER OF FAMILY
Mariella and Alex Massa


Initech Appraisals (No. 60) and Appraisal MC (No. 89)
The brother-and-sister team Mariella Massa (BBA '03) and Alex Massa (BBA '02) have always been close, and always listened to the advice of their mom and dad, Peruvian immigrants who moved to Texas to earn their MBAs.
"Our parents always told us: 'In this country, you have to own your own business to be super successful,' so that stuck with us from a young age," says 40-year-old Alex. He got a job hand-delivering appraisals when he was 20 and eventually brought his younger sister into the business.
In 2005, the Massas, both alumni of Bauer's entrepreneurship program, started Initech Appraisals, a provider of residential and commercial appraisals. They followed up in 2009 with Appraisal MC. One of the largest independently owned appraisal management companies in America and now the parent company of Initech, Appraisal MC has about 40 employees and does business in 42 states.
The Massas are the only brother and sister ever to make the Cougar 100.
"People always ask, 'How have you guys been so successful at such a young age?'" says Mariella, 38. "And I always respond, 'Well, there's two of us.' We've had the luxury of having two people work really hard and be really aligned."
They also believe their Bauer experience has made all the difference.
"We both really loved it," Mariella says of the entrepreneurship program, "because it combined real-world experience with academic experience. And it was just cool to have one professor who was the academic, and then we had the real-world successful entrepreneur saying, 'Yeah, that's what the book says, but here's what happens in real life.'"