Students
Leading-Edge Internships
Bauer Students Land Hands-On Internships with Prominent Companies
Even in the midst of a pandemic, Bauer College has maintained its commitment to providing students with experiential learning opportunities that provide the kind of real-world insight that can't be found in a textbook.
And, the college has expanded its network of recruiting companies, bringing students the chance to work for notable leading-edge organizations, including Tesla, Microsoft, Spotify and The Estée Lauder Companies.
Through these internships, facilitated by the college's Rockwell Career Center and faculty, Bauer students are prepared to successfully transition from the classroom to the business world, providing a structured educational experience incorporating a productive work experience in a professional setting.
Here, four Bauer students share how internships transformed their educational experience and job prospects.
---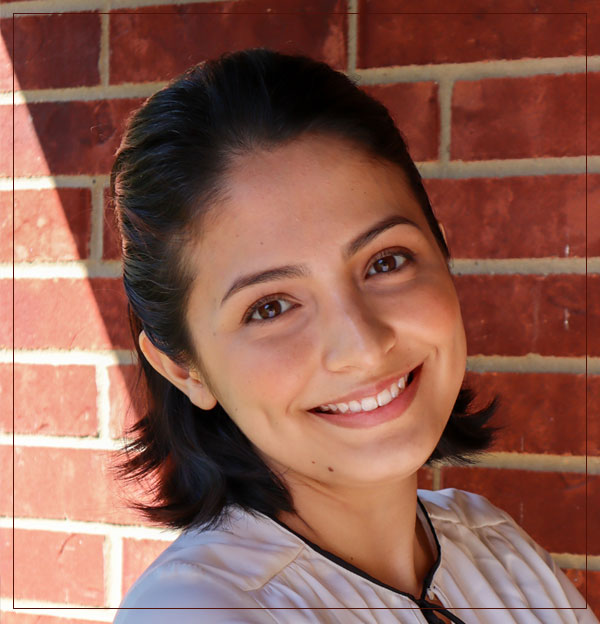 Noemi Camarena
Supply Chain Management Senior
Internship: The Estée Lauder Companies
Last summer, Noemi Camarena interned with The Estée Lauder Companies as the Procure-to-Pay intern, responsible for the reclassification of inaccurate material group assignments by developing, as well as documenting, the processes to correct them, leading to a total impact of changes of $12.4 million.
"The most important thing I took away from my internship is that effective learning can look very different than what I experienced during my 15 years in the American education system," Camarena said. "Prior to the internship, I questioned learning styles that did not include a teacher or professor. It wasn't until I began the internship program that I realized effective learning can happen in many different settings and styles. I am now much more open and confident to expose myself to unconventional learning opportunities."
Now as she enters her final academic year, Camarena reflects on everyone who has helped and guided her along the way.
"If I listed all my mentors, the list would probably be as long as the entire magazine," she said. "The mentor who has been by my side during my entire college career is Raji Aiyer from the Rockwell Career Center. All of the great things that I was able to achieve during my college career happened because of Raji's guidance and support."
---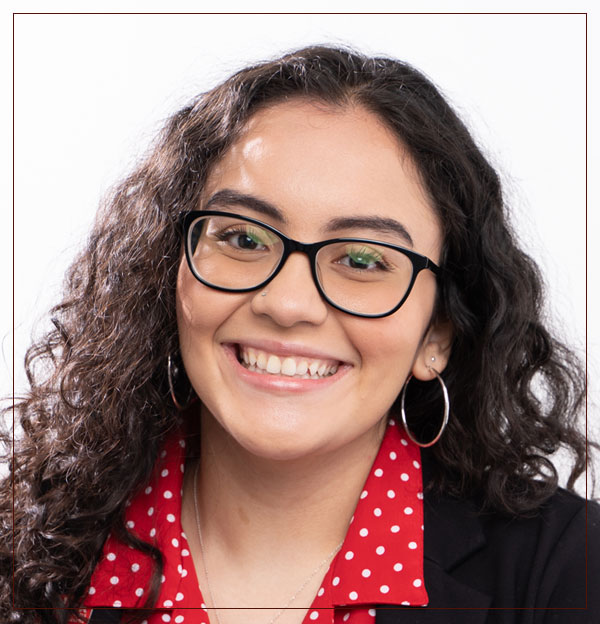 Victoria Flores
Marketing and Management Information Systems Senior
Internship: Microsoft
Bauer College senior Victoria Flores applied her skills in marketing and management information systems with one of the world's largest technology corporations, working as a Technical Consulting intern for Microsoft. There, she participated in a project that helped automate the documentation process for Microsoft and their clients, including NASA and the Department of Defense.
Flores credits the preparedness and interview skills that led her to secure the high-profile internship to Bauer College resources.
"Bauer helped support me in many different ways. One of the biggest impacts on me was how I was able to learn the correct interviewing skills and ways to prepare for different types of interviews," she said. "Coming into college I had no clue what to expect when interviewing for internships, but with the help of a few professors and even different organizations in Bauer, I was able to become more comfortable with interviewing."
In addition to these resources, mentorship, she adds, has been vital to success.
"It is so important for me to have a mentor because they offer the guidance you never know you needed," she said. "There have been so many times I go to my mentors just to talk and catch up but end up leaving the conversation feeling prepared and ready to take on the world."
---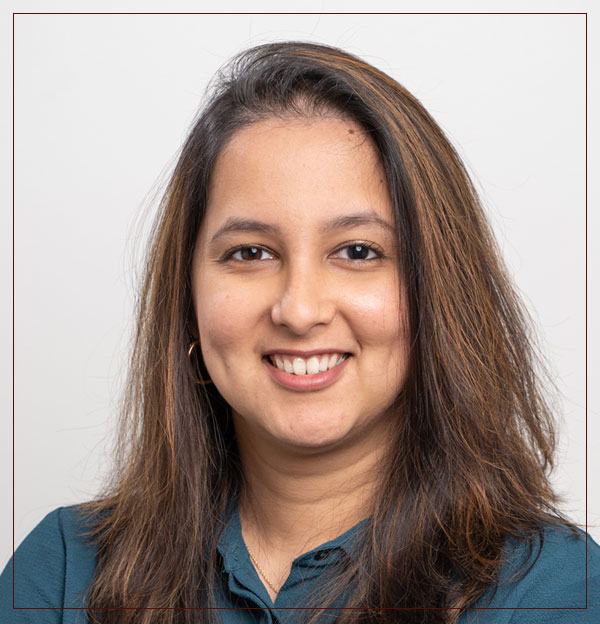 Juilee Gokhale
Internship: Tesla, Inc.
As Tesla expands its presence across the United States and the globe, a Bauer College student has been integral in the company's quick growth. Graduate student Juilee Gokhale worked this summer as a Global Supply Chain Management Intern for Tesla in the Supply Chain (Purchasing) Team, responsible for sourcing CapEx equipment for their factories in the United States and Germany as well as negotiating contracts with vendors.
Landing a role at Tesla was no easy task, but thanks to resources provided by UH and Bauer, Gokhale had an inside track.
"I attended Tesla's Information Session arranged by University Career Services and Rockwell Career Center and got in touch with one of their Supply Chain recruiters," she said. "I expressed my interest in applying for a Purchasing Internship and shared my professional experience, skillset and résumé with them. A couple of weeks later, I had an interview with one of their Purchasing teams and got selected for the internship."
Gokhale added: "Erin Sweeney at the Rockwell Career Center was one my biggest champions who I met here at Bauer. She helped a lot with developing my résumé and consistently encouraged me to keep applying to numerous opportunities through the Rockwell Career Center. Outside of school, during the internship, my manager was my assigned mentor and throughout the duration of internship, I got a lot of guidance from him in understanding critical processes/concepts required for executing the projects successfully."
---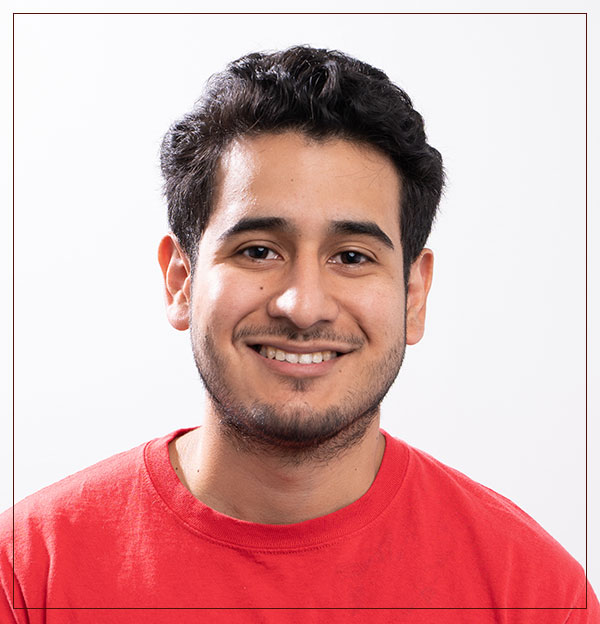 David Hernandez
Marketing Junior
Internship: Spotify
Bauer undergraduate David Hernandez combined his passion for music and marketing last summer as an Editorial Intern for Spotify, a leading audio streaming and media services provider with over 381 million monthly active users.
Hernandez landed the internship through Spotify's The Opening Act Innovation Challenge, where students pitch solutions to a business problem. Working for an organization centered around music was transformational for Hernandez, who is an aspiring music business professional.
"I love how music can connect and bring people closer together," he said. "I hope to one day take part in the music industry and play a key role in advocating for more Latin/Hispanic-American representation in mainstream music."
Hernandez added: "Through this entire journey I've built great relationships with mentors at both Bauer and Spotify. At Spotify I've met so many people that I consider mentors/role-models from the teams I worked closely with during my time there. At Bauer, Raji Aiyer and Steve Koch are two great people that I can always go to for career advice."
As Hernandez continues his academic journey, he leans on the guidance from mentors.
"Having a mentor is important to me because there is so much to be learned from others and their experiences. Mentors don't necessarily have to be your senior, but more experienced in the field of your interest. I strongly encourage everyone to try and seek a mentor for guidance when exploring a new field of interest."