Bauer Business Minds: Research for the Real World.

It is the time of year where we celebrate the exceptional accomplishments of our Bauer faculty! Our first story showcases the faculty recognized by Bauer for excellence in research, teaching and service. Our second story celebrates the faculty who were awarded the inaugural Bauer Research Star awards for publishing at least one research article in our most prestigious business journals in 2020. For our faculty who work on cutting-edge behavioral research, story three commends the recipients of this year's BRAG research awards. The next story acknowledges the Cougar Investment Fund Program faculty team who received the University-wide group teaching award. Last, but not least, we showcase the novel research of doctoral student Mohammad Ghaderi.
Warm wishes and best regards for Summer 2021!
Dr. Vanessa Patrick
Associate Dean of Research
Bauer Professor of Marketing
---
Bauer Faculty Celebrated With College Awards
The C. T. Bauer College of Business recently recognized faculty members for their contributions in teaching, research and service. College leadership honored awards recipients during a virtual celebration on April 30.
Bauer Faculty Recognized for Research in 2020
The inaugural Bauer Research Star Award recognizes all Bauer faculty who have published one or more research papers in leading academic journals designated by the Bauer College and endorsed by the UT Dallas and Financial Times 50 research publication lists in the year 2020.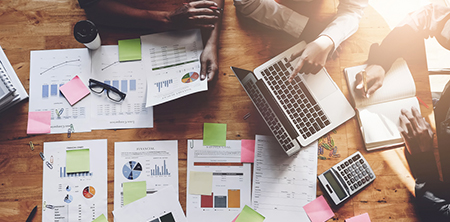 The C. T. Bauer College of Business awarded grants to faculty who conduct behavioral research through the 2021 Behavioral Research Assistance Grant (BRAG) Program. BRAG is designed to provide funding for direct expenses related to behavioral research, including survey related costs, subject related costs and experiment costs.
Cougar Investment Fund Program Recognized by University of Houston Faculty Awards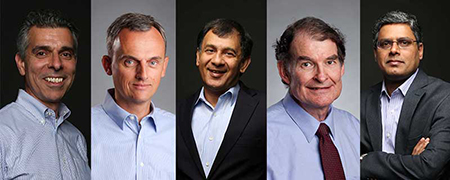 This spring, the University of Houston recognized the Cougar Investment Fund Program from the C. T. Bauer College of Business for excellence in group teaching during the 2020-2021 academic year. The honorees include Bauer Professor of Finance Thomas George, Senior Associate Dean of Faculty Affairs and Cullen Distinguished Chair and Professor of Finance Praveen Kumar, Instructional Assistant Professor Michael Murray, Finance Professor Paul Povel and Associate Professor Vijay Yerramilli.
Taking the Next (Academic) Step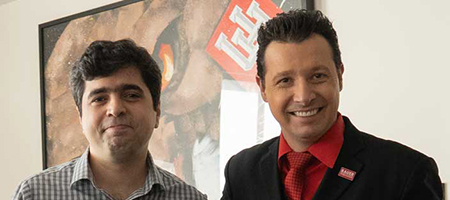 A May 2021 graduate of the Department of Finance doctoral program at C. T. Bauer College of Business has published a research paper in one of the top three journals in the field and accepted a position as Assistant Professor of Finance at the highly regarded University of Kansas. Mohammad Ghaderi explained the genesis of the research, "Learning, Slowly Unfolding Disasters, and Asset Prices," forthcoming in the Journal of Financial Economics.
The C. T. Bauer College of Business is an AACSB Accredited Business School.
The University of Houston is an EEO/AA institution.
##Unsubscribe## | Privacy Notice | ##Sender_Org##, ##Sender_Address##, ##Sender_City##, ##Sender_State## ##Sender_Postal##