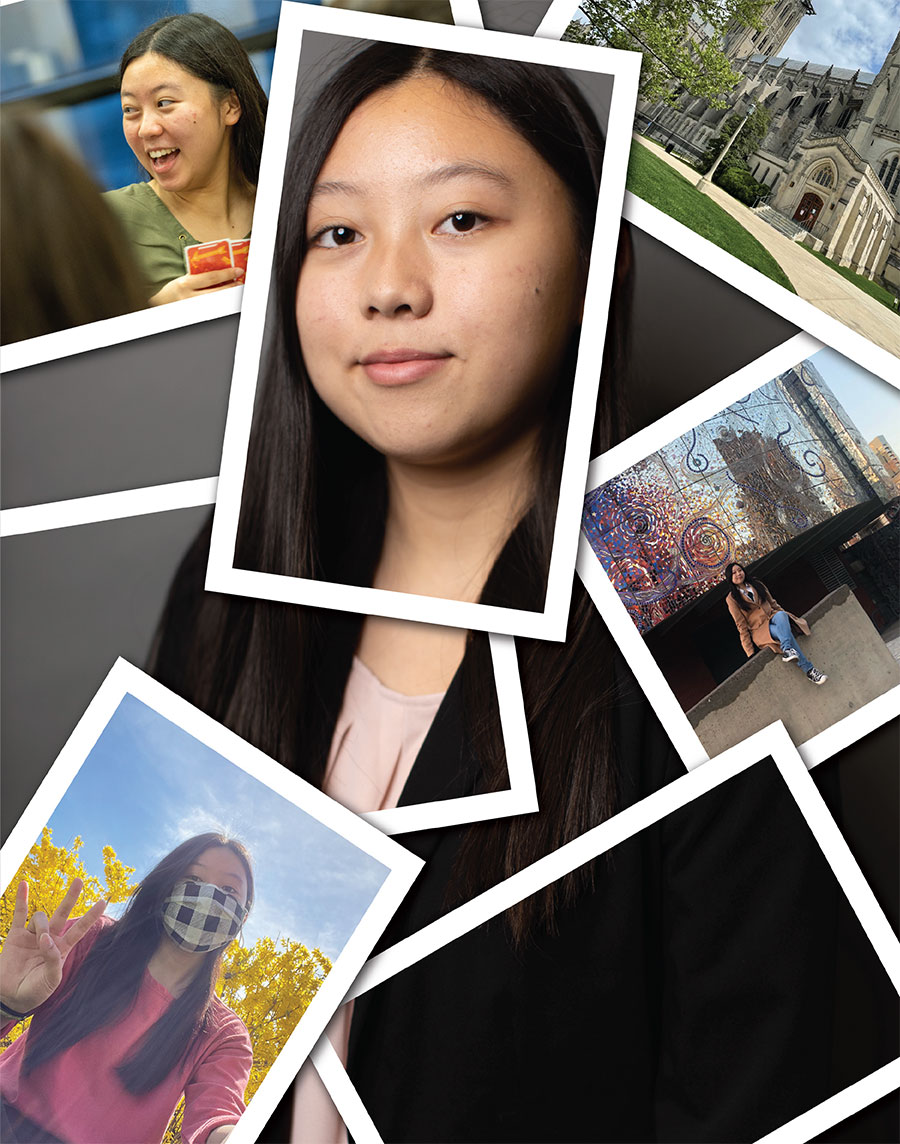 Through the Honors College, Gabrielle Le (BBA '22) spent six weeks helping to provide health services at Za'atari, the largest Syrian Refugee camp in Jordan.
Students
Up for the Challenge
Recent Bauer Graduate Describes Global Service Experience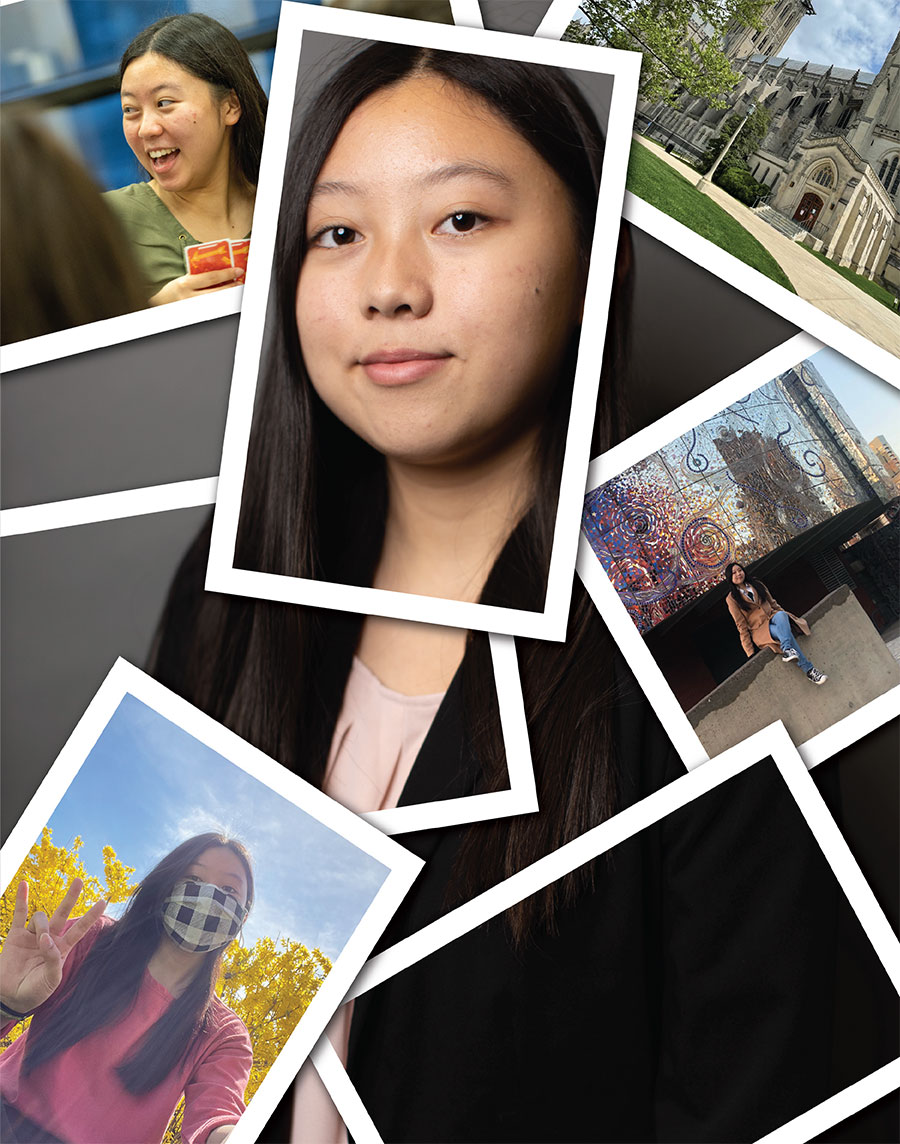 Through the Honors College, Gabrielle Le (BBA '22) spent six weeks helping to provide health services at Za'atari, the largest Syrian Refugee camp in Jordan.
As a Bauer College student, Gabrielle Le (BBA '22) has been able to make a difference globally.
Le, who recently earned her undergraduate degree in finance and human resources management, took advantage of unique opportunities offered to her by the college and the University of Houston to use her business skills for good.
Through the Bauer in D.C. Fellowship Program, she served as an intern in the Department of State for the Office of Economic and Developmental Affairs, and last year, she completed the Honors College Service Learning Program in Jordan, one of several co-curricular programs offered to Honors students, giving participants proficiency in critical thinking and problem solving, collaboration and self-management skills.
We caught up recently with Le, who is now a personnel trainee in the Diversity Office for the New Jersey Department of Children and Families, to hear more about how her global experiences through different programs shaped her career path.
Q: You double majored in management and finance, with a minor in Medicine and Society. What made you want to pursue a business degree along with a minor in medicine?
A: When I applied to colleges during my senior year, I didn't have much direction. I thought about political science or going into medicine but wasn't fully solid on anything. Ultimately, I chose business because of its flexibility. With my degree, I can work private sector, government, and across industries from medicine to the arts. Additionally, I've always wanted to live abroad, and business offers many opportunities to do so.
Minoring in Medicine and Society was a product of my curiosity. It may seem illogical to pursue something without a direct correlation to your degree, but sometimes, it's worth it to study what sparks your interest. Choosing a Medicine and Society minor was one of my best decisions. Studying health through the social science and humanities broadened my knowledge and understanding of how our social constructs interact with medicine.
Q: During your time at Bauer, you were selected for the competitive Bauer in D.C. Fellowship program. Tell me about that experience. Who did you intern for, and what was it like living and learning in a new city for a semester?
A: I interned with the Office of Economic and Development Affairs at the Department of State. I interacted with various domestic and international agencies.
Moving to D.C. was an adjustment, as expected. I struggled to balance work, school, and trying to explore a new city. On top of that, it was Spring 2021, and the country was still in the grips of COVID-19, so the city was different.
I still loved the experience overall. Living at the top of H Street within walking distance of Union Station was among the best perks. I'm not too fond of driving, so taking the Metro everywhere was perfect. The city's walkability taught me how to go solo adventuring across the D.C. neighborhoods.
I want to build a career where I am consistently learning new things, developing within a more diverse environment, and making a positive difference.
Gabrielle Le (BBA '22)

Q: How did this experience help shape you for your current career?
A: Working at the Department of State was my first serious work experience and internship. Being there, I gained insight into how the federal government worked and learned about our partnerships with international organizations. However, the primary way it has shaped my current career is by introducing me to the health field from a non-practitioner lens. I've always been interested in health and medicine.
Being on the health team, I witnessed the sharing of ideas and global efforts toward improving health. Because of this experience, I decided to apply for health-related jobs. Later, I branched into social services, which is how I ended up at the Department of Children and Family Services. Working at DCF, I learn about the multitude of services the state offers to support and uplift families. From offering housing assistance to behavioral health services, each day I expand my knowledge on how we keep families safe, healthy and connected.
Q: Recently, you spent six weeks in Jordan with the UH Honors College Service Learning Program. Tell me about that experience. What did you do, what did you learn?
A: For the Health and Human Rights Service Trip, we volunteered with the Jordan Health Aid Society International. The non-profit organization helps provide health services at Za'atari, the largest Syrian Refugee camp in Jordan. Four days a week, we would split into two groups. The HQ team took lessons on non-profit management and assisted with various written materials. At the same time, the field team would travel to Za'atari to shadow the medical practitioners at either the OBGYN clinic or mental health office.
Volunteering at JHASI, I learned about how nonprofit organizations are managed and operated, both from a higher executive position to the fieldwork. Through lectures from the HQ staff, we learned about operation management and how to build a business model. Shadowing the medical workers, I saw firsthand the struggles and successes they've encountered in providing aid to Syrian families. Additionally, I saw tremendous resilience in the staff to challenges they faced because of the great dedication they had to their work. Their compassion for to share their work and culture and teaching us is something I'll never forget.
Q: By having these experiential learning opportunities, what growth have you seen in yourself personally and professionally?
A: One of the most significant ways I grew was in my sense of independence and adventure. Being away from my typical support systems in a new environment with so much to learn, I was pushed to explore what each place had to offer.
These opportunities have inspired me to seek industries and jobs that offer a diverse environment and interdisciplinary learning. Through my internship and volunteer work, I was exposed to knowledge and efforts across fields, policy, health, management, and more, being used to help others. Also, I was given a glimpse into what a multicultural and inclusive workplace is like, and now, I want to build a career where I am consistently learning new things, developing within a more diverse environment, and making a positive difference.
Q: What one world would you use to describe the workforce of the future and why?
A: Challenging ‐ in the sense that the current generation of workers and future ones will challenge the system and status quo. Work should not be our entire lives. It is an integral part of our lives and, for some, their ultimate passion; however, that isn't always the case as such people are learning to explore their personal growth and put more emphasis on work-life balance.
We need corporate and government organizations to be more flexible and adaptable and for employees to be vocal advocates for the change they desire. The workforce of the future will continue to challenge toxic work culture, unfair hiring practices, and through their collective pressure, will inspire employers to transform their practices and systems.