Bauer Business Minds: Research for the Real World.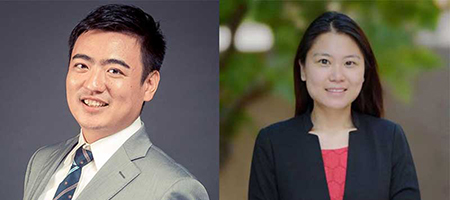 Professor and Bauer Senior Fellow Yili (Kevin) Hong, Associate Professor and Bauer Fellow Nina Huang look at the benefits of direct messaging employers.
Virtual happy hours and regular family video calls have become commonplace. But Professor Jaana Porra with the Bauer College of Business at the University of Houston asks how does technology impact human connection?
Predicting Future Currency Returns
A FinTech expert from the C. T. Bauer College of Business, Assistant Professor of Finance Antonio Gargano, forged a partnership with the world's largest FX settlement institution that has yielded some of the first economically valuable, predictive information about how the giant market behaves.
The C. T. Bauer College of Business is an AACSB Accredited Business School.
The University of Houston is an EEO/AA institution.
##Unsubscribe## | Privacy Notice | ##Sender_Org##, ##Sender_Address##, ##Sender_City##, ##Sender_State## ##Sender_Postal##