Bauer Business Minds: Research for the Real World.

Six Bauer Faculty Recognized for Research
as "Best in the World"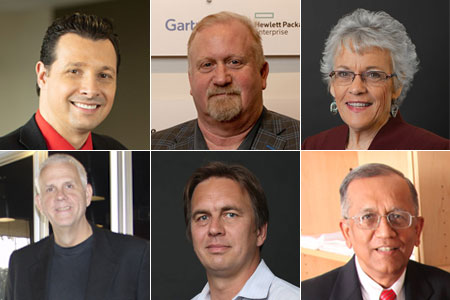 C. T. Bauer College of Business faculty members are renowned for creating knowledge that both earns the respect of their peers and inspires and empowers students. Recently, six faculty members who practice in the arena of Business and Management were cited by Research.com as being among the best in the world in their fields. The top ranking is based on various data sources that track scholarly citations, awards and other achievements.
Bauer Professor Named
Editor in Chief
Chet Miller, C. T. Bauer Professor of Organizational Studies, has been named the new editor in chief of the journal, Academy of Management Discoveries (AMD).
Miller is a widely published faculty member of the Bauer College Department of Management & Leadership whose research concerns the functioning of management teams, the design of organizational structures and management systems, and the design of strategic decision processes.
A new research paper from the C. T. Bauer College of Business suggests the widespread loosening of laws governing marijuana use in the United States presents a workforce challenge worth watching.
Associate Professor of Decision & Information Sciences Yinliang (Ricky) Tan, one of the co-authors of the esearch, said the researchers were motivated by anecdotal evidence suggesting a potential link between marijuana use and innovation.
Predicting Stakeholder
Engagement
A new C. T. Bauer College of Business research paper suggests a CEO's stakeholder engagement strategy may be predictable based on two things: Their motivational profile and how they fit into the prevailing power structure.
Assistant Professor Sana (Shih-Chi) Chiu of the Department of Management & Leadership, is the lead author of "Predicting primary and secondary Stakeholder Engagement: A CEO motivation-Means Contingency Model," published in the Journal of Business Research.
The C. T. Bauer College of Business is an AACSB Accredited Business School.
The University of Houston is an EEO/AA institution.