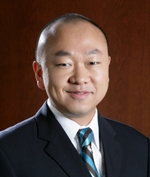 Ph.D., Marketing
Wharton School
University of Pennsylvania

M.A., Statistics
Wharton School
University of Pennsylvania

B.A., Economics
B.E., Automotive Engineering
Tsinghua University



My recent research focuses on leveraging Internet search data to study how consumers respond to marketing mix dynamically, and how consumer interests expand across geographic regions over time. More extensively, my research interests cover two general fields, digital marketing and conjoint analysis/mechanism design.
In digital marketing, I have studied the following topics:
Google Search
Online Auctions
Consumer Ratings
Automotive Industry
I have taught various marketing topics at undergraduate, MBA, and doctoral levels, at three different institutions: C. T. Bauer College at the University of Houston (current), Krannert School of Management at Purdue University, and the Wharton School of the University of Pennsylvania.
Empirical Models (Ph.D.)
International Marketing
Internet Marketing
Introduction to Marketing
Marketing Management
Marketing Research
New Product Development
Pricing
Quantitative Analysis for Business Decisions
Honors and Awards
Highest Teaching Evaluation at the Bauer College of Business, Spring 2017 (MARK 7371: Pricing Strategy)
Bauer G.R.E.A.T. Excellence in Teaching Award, 2016, Best instructor of the program voted by the Woodlands I Global Energy Management Executive MBA class
Robinson Fellowship, Bauer College of Business, University of Houston, 2015-
Best Paper, American Marketing Association Advanced Research Techniques Forum, 2014
Excellence in Reviewing, Journal of Interactive Marketing, 2013
Lucile and Leroy Melcher Excellence in Research Award, C. T. Bauer College of Business, 2012
Best Paper Award, Journal of Advertising Research, 2008
Krannert Distinguished Teacher, Purdue University, Spring 2005, 2007
Purdue Center of International Business Education and Research Research Grant, 2006
Finalist, Paul E. Green Award, 2005
AMA-Sheth Doctoral Consortium Fellow, University of Minnesota, 2003
Refereed Publications
Damangir, Sina, Leonard Lodish, and Ye Hu (2018), "Uncovering Patterns of Product Co-Consideration: A Case Study of Online Vehicle Price Quote Request Data," Journal of Interactive Marketing, accepted.
Krieger, Abba, Leonard Lodish, and Ye Hu (2016), "An Integrated Procedure to Pretest and Select Advertising Campaigns for TV," Customer Needs and Solutions, 3 (2), 81-93.
Du, Rex Yuxing, Ye Hu, and Sina Damangir (2015), "Leveraging Trends in Online Searches for Product Features in Market Response Modeling," Journal of Marketing, 79 (1), 29-43.
(Best Paper at the American Marketing Association Advanced Research Techniques Forum 2014)
Hu, Ye, Rex Yuxing Du, and Sina Damangir (2014), "Decomposing the Impact of Advertising: Augmenting Sales with Online Search Data,"Journal of Marketing Research, 51 (3) 300-319.
Oh, Yun Kyung, Ye Hu, Xin Wang, William T. Robinson (2013), "How Do External Reference Prices Influence Online Gift Giving?" International Journal of Electronic Marketing and Retailing, 5 (4), 359-371.
Ren, Charlotte R., Ye Hu, Yu Jeffrey Hu and Jerry Hausman (2011), "Managing Product Variety and Collocation in a Competitive Environment: An Empirical Investigation of Consumer Electronics Retailing," Management Science, 57 (6), 1009-1024.
Hu, Ye, and Xinxin Li (2011), "Context-Dependent Product Evaluations: An Empirical Analysis of Internet Book Reviews," Journal of Interactive Marketing, 25 (3), 123-133.
Lam, Son K., Michael Ahearne, Ye Hu, and Niels Schillewaert (2010), "Resistance to Brand Switching When a Radically New Brand Is Introduced: A Social Identity Theory Perspective," Journal of Marketing, 74 (6), 128-146.
Hu, Ye and Xin Wang (2010), "Country-of-Origin Premiums for Retailers in International Trades: Evidence from eBay's International Markets," Journal of Retailing, 86 (2), 200-207.
Wang, Xin and Ye Hu (2009), "The Effect of Experience on Internet Auction Bidding Dynamics,"Marketing Letters, 20 (3), 245-261.
Hu, Ye, Lenonard M. Lodish, Abba Krieger, and Babak Hayati (2009), "An Update of Real-World TV Advertising Tests," Journal of Advertising Research, 49 (2), 29-34.
Hu, Ye, Leonard M. Lodish, and Abba Krieger (2007), "A Meta-Analysis of Real World TV Advertising Tests: A 15-Year Update," Journal of Advertising Research, 47(3), 341-353.
(Journal of Advertising Research Best Paper of 2007)
Bradlow, Eric, Ye Hu, and Teck Ho (2004b), "Modeling Behavioral Regularities of Consumer Learning in Conjoint Analysis," Journal of Marketing Research, 41 (4), 392-396.
Bradlow, Eric, Ye Hu, and Teck Ho (2004a), "A Learning-Based Model for Imputing Missing Levels in Partial Conjoint Profiles," Journal of Marketing Research, 41 (4), 369-381.
(Finalist for the Paul E. Green Award 2005)
Teaching
MARK 4368: Pricing
MARK 7371: Pricing Strategy
Smart Pricing Business
Interesting Pricing Stories
BZAN 6310: Quantitative Analysis for Business Decisions
Online Resources