Undergraduate
High School Students
Counselor events
Counselor Breakfast Event
Date: Friday, February 10, 2017
Time: 9 a.m. – 11:30 a.m.
Where: C. T. Bauer College of Business's Melcher Hall, 4750 Calhoun, Houston, TX 77204
Please RSVP by: February 3rd at the link provided below.
https://www.bauer.uh.edu/CounselorBreakfast/
Keynote Speaker:
Robert Franek - The Princeton Review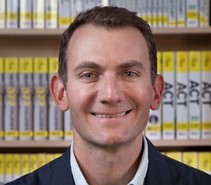 Rob Franek,
Senior Vice President and Publisher
The Princeton Review
Rob Franek, Editor-in-Chief at The Princeton Review, is the company's chief expert on education and college issues. Over his 23-year career, he has served as a college admissions administrator, test prep teacher, author, and lecturer.
He is lead author of The Princeton Review's annual books, The Best 381 Colleges (August 2016) and Colleges That Pay You Back: The 200 Schools That Give You the Best Bang for Your Tuition Buck (February 2016). He is also author of Colleges That Create Futures: 50 Schools That Launch Careers by Going Beyond the Classroom (September 2015) and co-author of If the U Fits: Expert Advice on Finding the Right College and Getting Accepted (March 2014).
As college expert at The Princeton Review, Franek visits more than 50 colleges a year and as publisher he oversees the company's line of 150 titles from best-selling test-prep guides to college- and graduate school-related books. He directs the annual surveys of college administrators and of college, business school, and law school students upon which the well-known Princeton Review rankings and rating scores are based. He also gives dozens of presentations a year on education and college issues to audiences of teachers, parents, and students.

---
ELASP Spring 2019 Application is Open
---
Follow us!
---
Contact Us
Questions about ELASP:
elasp@bauer.uh.edu
Emerging Leaders Academic Success Program
C. T. Bauer College of Business
University of Houston
334 Melcher Hall Room 262
Houston, TX 77204-6021
---
See Also:
---
Contact Us
Undergraduate
Business Programs
334 Melcher Hall, Room 262
Houston, TX 77204-6021
Email: bba@uh.edu