Bauer Business Minds: Research for the Real World.

It is the time of year to pause, slow down just a bit, and, be grateful!
I invite you to reflect on the thoughtful and questioning research that the Bauer faculty featured here have conducted.
For my part, I am thankful for the privilege to showcase the vibrant research enterprise that we have at Bauer!
Happy Thanksgiving!
Dr. Vanessa Patrick
Associate Dean of Research
Bauer Professor of Marketing
Point-of-Sale Data Not a Universal Solution
Bauer Researchers Cast Doubt on Point-of-Sale Data
Collection Systems for Business Analytics Strategies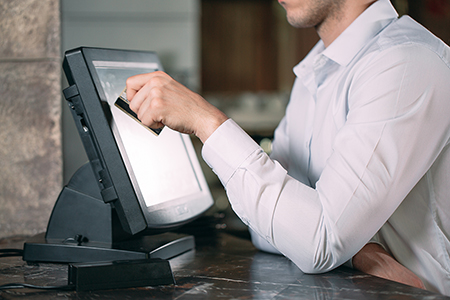 It's common for supply chain consultants to urge companies to invest in point-of-sale (POS) data collection systems as a component of their business analytics strategies. They claim a potential gold mine for organizations looking to improve forecast accuracy, which in turn enhances customer service and minimizes inventory investments. New research from C. T. Bauer College of Business casts doubt on that claim and offers a more realistic assessment.
Working Together – Online and Offline Retail Sales
Bauer Research Looks at the Synergy
of Online and Offline Stores
Despite much news to the contrary, online and offline stores can create synergy and boost sales. The work of Bauer College Assistant Professor of Marketing Kitty Wang and other researchers is focused on the fine-grained details of consumer behavior that will create successful retailing strategies going forward.
Thinking Outside the Traditional Org Chart
Bauer Research Looks at Social Structure
to Improve Organizations Effectiveness
In organizations, the traditional way of seeing how things work, is through an organizational chart, showing one-to-one reporting. According to research from Assistant Professor of Management & Leadership Kristin Cullen-Lester, traditional organizational charts don't show the whole picture.
The C. T. Bauer College of Business is an AACSB Accredited Business School.
The University of Houston is an EEO/AA institution.