Bauer Business Minds: Research for the Real World.

Bauer faculty are thought leaders. Thought leadership is often about becoming the "go-to" resource in a field of expertise.
In this edition of the newsletter, we present insights by faculty that provoke us to think more deeply about a subject that we are all familiar with, but that they are experts on. You will read the first set in a series of articles by our faculty regarding the Future of Retailing.
I hope you will make Bauer your "go-to" for cutting edge business insights!
Dr. Vanessa Patrick
Associate Dean of Research
Bauer Professor of Marketing
The Future of Retailing Insights
Bauer Researchers Detail What's Next for Retail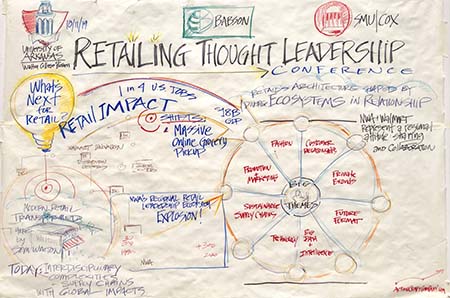 The business of retail is experiencing a wave of transformation, with numerous store closings in many American cities, stock prices of large retailers in decline and numerous bankruptcies filed. Insights gleaned from the recent Retail Thought Leadership Conference offer crucial strategy to retail managers as they navigate rapid technological change amid massive shifts in consumer composition.
Staying Ahead of Trends in the Retail Realm
Bauer Researchers Offer Insights for Managers and Students
The impact of the digital age is being felt in every part of business and the sales function is especially being influenced. In the retail industry, the availability of information for today's consumer has dramatically shifted the balance of power in selling.
The C. T. Bauer College of Business is an AACSB Accredited Business School.
The University of Houston is an EEO/AA institution.