Bauer Business Minds: Research for the Real World.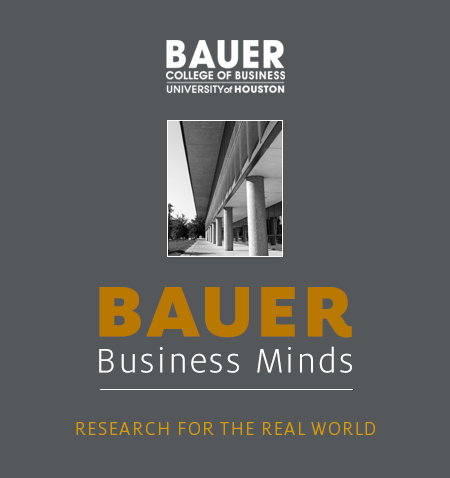 Dean Paul A. Pavlou Talks with Assistant Dean Jamie Belinne About the Digital Revolution
A conversation on the future of work and the role of business schools as data and automation take center stage in the Digital Revolution, with Bauer College Dean Paul A. Pavlou and Assistant Dean for Career Services Jamie Belinne.

Bauer College Partners with Global Kids International
This summer, 19 public school youth from underserved communities in Houston spent a week learning about energy policy, geopolitics, climate change, energy production, green technology and human rights. In addition to participating in a camp facilitated by a high school empowerment program called Global Kids International, the kids visited Bauer College and stayed in University of Houston dormitories.

Associate Professor David Peng to Study How to Optimize Hospital Procurement of Medical Materials
A Bauer College researcher was recently awarded a grant to study how to induce clinicians and hospital supply chain experts to work together to optimize hospital procurement of medical materials and supplies, and how to best use the latest technology to link the supply chain management systems and the clinical systems to support these efforts.
The C. T. Bauer College of Business is an AACSB Accredited Business School.
The University of Houston is an EEO/AA institution.