Bauer Business Minds: Research for the Real World.

I am happy to share with you some new research from Bauer that looks at best practices of ambidextrous organizations – a topic of immense importance in this time of constant change. I am also delighted to share that Dr. Juan Madera, who holds a joint appointment between Bauer and the Hilton College, was awarded a university-wide research award. Congratulations Juan!
Dr. Vanessa Patrick
Associate Dean of Research
Bauer Professor of Marketing
A Perfect Balance
Bauer Research Looks at Best Practices for
Businesses to Achieve Ambidexterity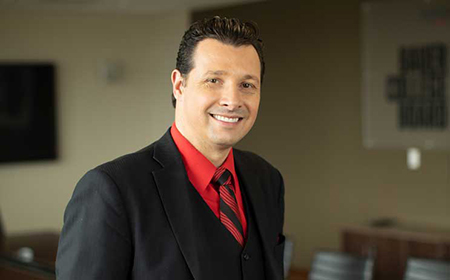 A new study from C. T. Bauer College of Business Dean Paul A. Pavlou and co-authors adds considerable understanding to what previous research had found about achieving the right balance of exploring new business opportunities while successfully leveraging existing ones.
Faculty Profile: Juan Madera
Bauer Faculty Member Recognized with UH
Faculty Excellence Award for Research
C. T. Bauer College of Business Department of Management & Leadership Professor Juan Madera was awarded one of the university's most esteemed awards for research recently.
The C. T. Bauer College of Business is an AACSB Accredited Business School.
The University of Houston is an EEO/AA institution.