Bauer Business Minds: Research for the Real World.

It is my pleasure to showcase two cutting-edge research insights in this newsletter. Someone once said "Never push a loyal person to the point where they no longer give a damn". The first article illustrates this notion using online retail data to show that one too many social media posts by a marketer can turn customers away and result in loss in long-term sales. The second article deals with the important issue of how technology can be used to aid infrastructure related decisions, like the flow of traffic. Both articles have practical and actionable insights for consumers, marketers, and, public policy makers.
Embedded in our vision to be a "world class business school" is our goal to adopt a global perspective and become a key player on the world-stage. Paving the way in this regard is Dr. Steve Werner. We are proud to share that he has been awarded the UH Global Faculty Award. Congratulations, Steve!
Happy reading,
Dr. Vanessa Patrick
Associate Dean of Research
Bauer Professor of Marketing
"Tempting Fate"
Research by Bauer Dean Paul A. Pavlou Looks at Correlation Between Social Media Posts and Consumer Relationships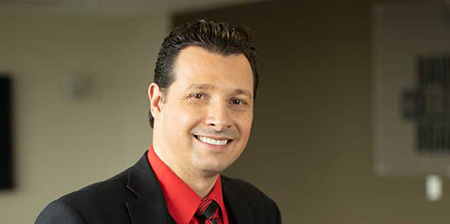 In any human relationship, there is a fine line between being persistent and becoming annoying. Research from the C. T. Bauer College of Business suggests this trade-off can jeopardize consumer relationships that organizations want to nurture and cultivate via social media posts. Knowing when it's the wrong time to post on social media may mean the difference between a continued relationship and potential sales – or a consumer who is so fed up, they unfollow, the study suggests.
Can Interactive Technology Ease Urban Traffic Jams?
Researchers Suggest Tech as Alternative
to Building New Roads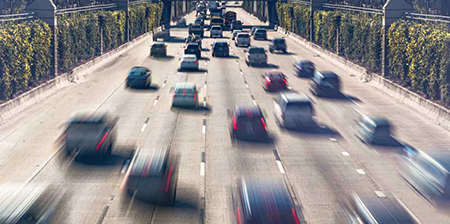 Traffic congestion is a serious problem in the United States, but a new analysis shows that interactive technology is helping in cities that use it. "Technology has the potential to help society, and one way is to help us make better infrastructure decisions and put less pressure on roads," said Paul A. Pavlou, dean of the C. T. Bauer College of Business at the University of Houston and corresponding author for the report, published by the journal Information Systems Research.
Faculty Profile: Steve Werner
Bauer Professor and Department Chair of Management & Leadership Recognized with UH Global Faculty Award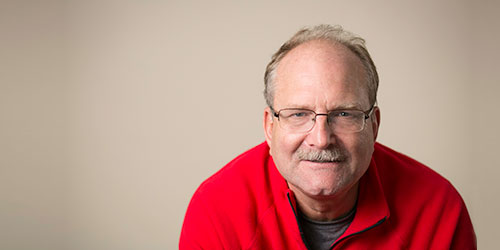 When Stever Werner first arrived at the Bauer College in 1993, his goal was to create more international learning opportunities for students. More than 25 years later, that goal has been realized extensively: Through study abroad opportunities he helped create; in classes he designed and taught that teach management practices from around the world; and by contributing to the management profession's understanding of the benefits and challenges of adopting a global approach to business.
The C. T. Bauer College of Business is an AACSB Accredited Business School.
The University of Houston is an EEO/AA institution.