Research for the Real World.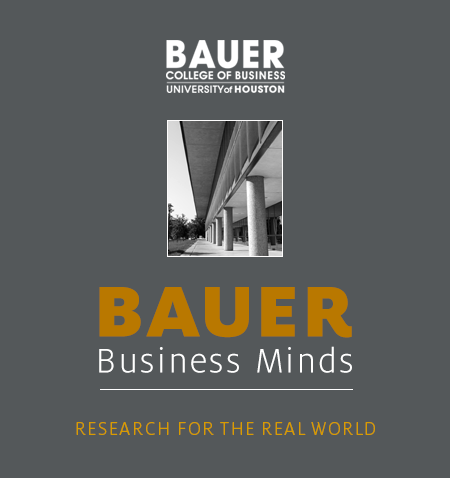 Bauer Researcher Explores Benefits of Mindfulness
Training for Organizations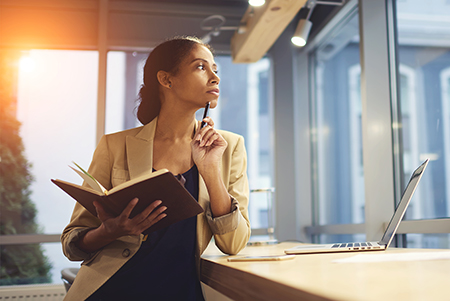 Being mindful, or able to calmly focus on the present moment, has been shown to have numerous benefits for relationships, decision-making and resilience. Organizations, in turn, are increasingly providing mindfulness training to employees. But Bauer College Associate Professor Dejun "Tony" Kong wondered whether organizations with well-intentioned goals related to mindfulness training — reducing stress, improving safety and enhancing productivity, etc. — were truly receiving benefits relative to financial cost.

Bauer Professor Explores Internal Communication
Networks in NSF-Funded Research
Ensuring critical knowledge held by mid-level managers reaches the C-suite is a perennial challenge for organizations. A three-year joint research project of Bauer College and the University of Georgia offers opportunities for organizations that want to fine-tune internal communication networks: Participating organizations will receive a tailored report, hour of consultation and debriefing.

Bauer GEMI Energy Symposium Focuses on
Energy De-carbonization Discussion
The use of hydrogen is considered to be one important piece of any complex solution to de-carbonization of energy. The Gutierrez Energy Management Institute (GEMI) at Bauer College recently hosted a group of energy executives, faculty and thought leaders for an invitation-only symposium and workshop on the role of hydrogen in a transition to a low carbon energy industry.
The C. T. Bauer College of Business is an AACSB Accredited Business School.
The University of Houston is an EEO/AA institution.