Research for the Real World.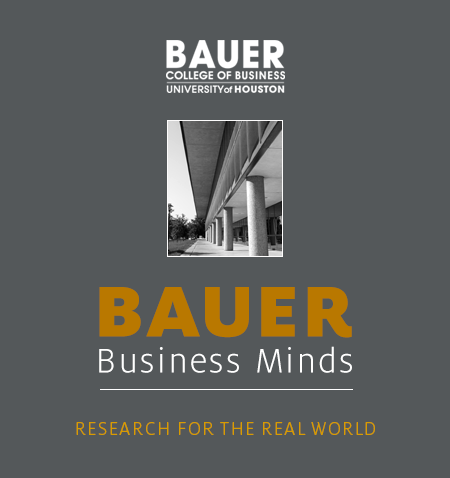 Bridging the Gap Between Finance and Strategy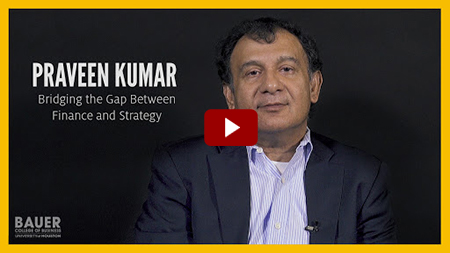 Although both business professionals and scholars agree that the practice of corporate finance and corporate strategy should be closely coordinated and logically consistent, a large gap exists between the two functions. MBA programs routinely cover both subjects, but they employ very different analytical and decision tools and the interaction between the two bodies of knowledge rarely receives the attention it deserves. Watch the full video.

Bauer Doctoral Student Awarded 2019 Organizational Frontline Research Young Scholar Award
The classic sales model is based on the assumption that customers are unknowledgeable, uninformed, and uncertain prior to meeting with a salesperson. However, increasing information availability has led to more knowledgeable and informed customers who often have a solution in mind when they first encounter a salesperson.

Bauer Management & Leadership Professor and Chair Recognized for Intellectual Contributions
The Association of International Business (AIB) Executive Board has awarded Management & Leadership Department Chairman and Professor Steve Werner the Journal of International Business Studies (JIBS) Silver Medal, a formal recognition of his intellectual contributions published in the journal.
The C. T. Bauer College of Business is an AACSB Accredited Business School.
The University of Houston is an EEO/AA institution.