Bauer Business Minds: Research for the Real World.

At Bauer, we believe that doctoral students are the stewards of our discipline. Last month we showcased the research conducted by our doctoral students in our Working Paper Showcase. This event is the focus of this week's newsletter.
Enjoy!
Dr. Vanessa Patrick
Associate Dean of Research
Bauer Professor of Marketing
Showcasing Research
Bauer Doctoral Program Launches Working Paper Showcase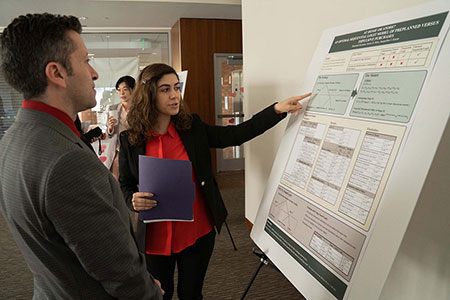 Each year, doctoral students at the C. T. Bauer College of Business conduct fascinating research that has the potential to change business practices while expanding knowledge. This year, the Bauer College launched an Inaugural Bauer Doctoral Program Working Paper Showcase to highlight student work. Bauer faculty awarded each of the three top presenters with $500 for research support.
Bauer Business Focus
Winds of Creativity
Can a stiff breeze infuse your projects with greater creativity? Professor Melanie Rudd, with the Bauer College of Business at the University of Houston, gives us the explanation.
The C. T. Bauer College of Business is an AACSB Accredited Business School.
The University of Houston is an EEO/AA institution.