Research for the Real World.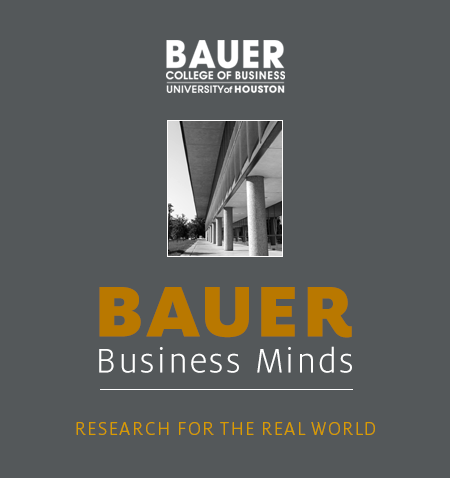 Bauer Consumer Psychologist Researches
Connection Between Mood, Time
Recent research by a Bauer College consumer psychologist holds insights for organizations that want to cultivate employee well-being, improve consumer connectivity or build a corporate brand that involves meaning. Melanie Rudd, assistant professor of Marketing & Entrepreneurship at Bauer College, examines how people can attain a greater sense of meaning in life in a recent study, "Making Time Matter," published in the Journal of Consumer Psychology.

Bauer Research Evaluates Trends for Top Executive Pay
Many people — shareholders, government regulators, general public — have theories about the best way to determine compensation for top executives. A recent study by Bauer College Accountancy & Taxation Professor and Arthur Andersen Chair in Accounting Gerald Lobo offers an evidence-based evaluation of some of the forces that shape compensation trends.
The C. T. Bauer College of Business is an AACSB Accredited Business School.
The University of Houston is an EEO/AA institution.