Research for the Real World.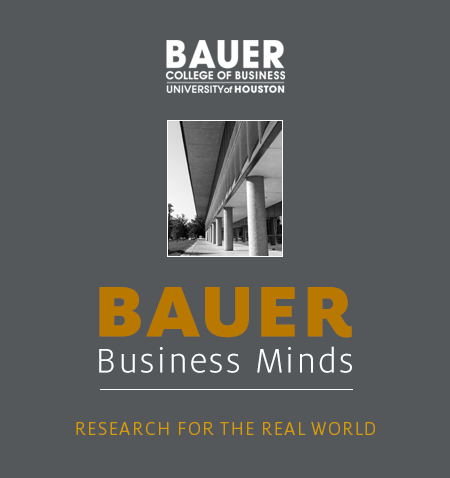 Multidisciplinary Bauer Research Helps Managers
Transition to Strategic Implementation
Managers who are torn between wanting to continue to plan and actually having to implement might be similar to the dilemma of having to choose between chocolate cake and fruit salad for dessert. New research proposes a framework for managers to be more successful in implementing strategy.

Bauer Research Examines Real Cost of Raising Rates
It's long been common practice for the Federal Reserve to raise interest rates in order to keep the economy from heating up too quickly — hence the recent rise by a quarter point in December and projections for more gradual increases in 2019. But a study by Bauer College Assistant Professor of Finance Kevin Roshak and doctoral students Don Carmichael and Dimuthu Ratnadiwakara raises questions about the cost of doing so.
The C. T. Bauer College of Business is an AACSB Accredited Business School.
The University of Houston is an EEO/AA institution.