Research for the Real World.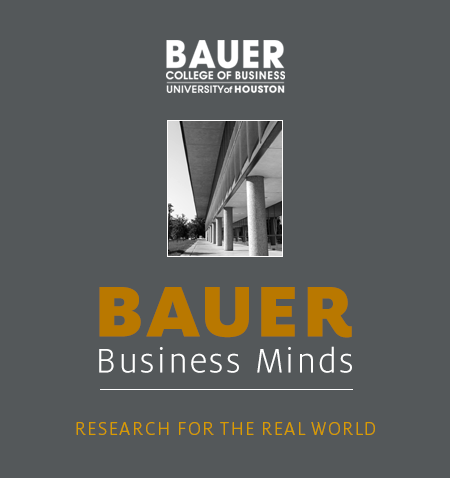 Bauer College Faculty Member Named Among The Best
Dejun "Tony" Kong, an associate professor in Bauer College's Department of Management & Leadership, has received a number of recognitions for the impact of his research on trust, positive organizational behavior and workplace diversity. Kong was recently named an Ascendant Scholar 2019 by the Western Academy of Management and promoted to an Associate Editor of the Journal of Organizational Behavior.

Make room, Texas: Alabama welcomes 'novelty destination' that is Buc-ee's
Marvin J. Hurley Professor of Marketing & Entrepreneurship
Betsy Gelb weighs in on Buc-ee's expansion to Alabama.
The C. T. Bauer College of Business is an AACSB Accredited Business School.
The University of Houston is an EEO/AA institution.