Houston Mayor Sylvester Turner Proclaims March 3 Bauer College of Business Day in Houston
City of Houston Mayor Presents Proclamation During Record-Setting Inaugural Bauer Gala
Published on March 4, 2022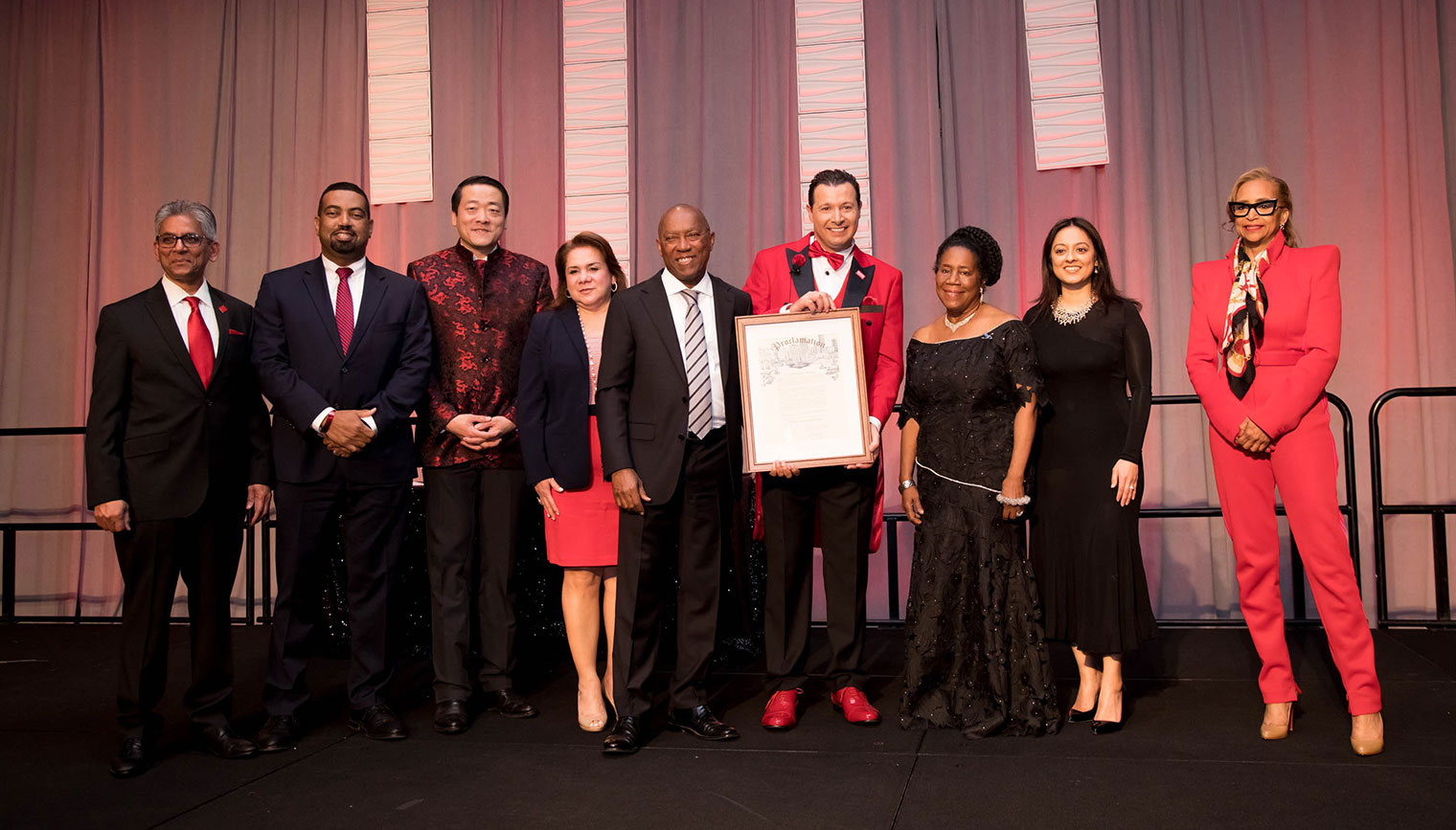 City of Houston Mayor Sylvester Turner proudly presented via proclamation that March 3, 2022, would be known in history as the "C. T. Bauer College of Business Day" in Houston in front of alumni, supporters, students, faculty, staff and honored guests during the inaugural Bauer Gala, held at the Grand Ballroom of the Hilton Americas.
"We are here to celebrate Bauer and the impact it has made on the city," Turner said. "It's an honor to stand in front of Houston's best and brightest, and see the diversity exhibited in this room which shows who we are and where we are going in Houston."
The proclamation notes that as a premier higher education institution, Bauer College aims to transform lives, organizations and society by offering innovative, student-centered education, founded on research, and leveraging the City of Houston's diverse and vibrant business community.
In addition, the "Bauer Day" recognition highlights the college's world-class programs that support business and entrepreneurship, such as the Cyvia and Melvyn Wolff Center for Entrepreneurship, the Stimulating Urban Renewal through Entrepreneurship (SURE℠) program and the Texas Gulf Coast Small Business Development Center, Bauer College is shaping the world of business of tomorrow, today.
"The relationship between Bauer and the City of Houston is deep and strong," Bauer College Dean and Cullen Distinguished Chair Professor Paul A. Pavlou said. "Through our mandate, 'The Future Is Our Business,' the Bauer College is poised to lead the way in innovative educational programs that benefit all citizens of the City of Houston."
To read the full proclamation, click here.