Janet A. Meade
Bio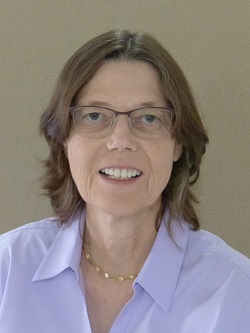 Dr. Meade is an associate professor of Accountancy and Taxation at the University of Houston, where she teaches courses in individual and corporate taxation, as well as tax research. She received her Ph.D. from Arizona State University and is a licensed CPA and CGMA in the state of Arizona. She is also a member of the AICPA, American Accounting Association, and American Taxation Association.
Dr. Meade is the author of over two dozen articles and research papers on topics ranging from tax and investment planning, accounting education, and practice management. Among her publications are articles in The Accounting Review, The Journal of the American Taxation Association, The Journal of Accountancy, The CPA Journal, The Tax Adviser, CPA Practice Management Forum, Issues in Accounting Education,The Journal of Accounting Education, The Accounting Educators' Journal, Journal of Current Issues and Research in Advertising, Financial Studies Journal, TAXES-The Tax Magazine, and Real Estate Accounting and Taxation.
She has served on the editorial boards of The Journal of the American Taxation Association, Issues in Accounting Education, and Advances in Taxation, and as an ad hoc reviewer for The Accounting Review, The Journal of Accounting Research, The National Tax Journal, Accounting Horizons,The Journal of Advertising and other publications. An active member of the American Taxation Association, she is also the editor of an American Taxation Association/Deloitte Foundation monograph.
Professor Meade's research primarily examines the investment-related effects of capital gains and other preferential forms of taxation. She has presented her research at national conferences and regional meetings, and she is the recipient of several research grants and fellowships.
In her free time, Dr. Meade enjoys kayaking, swimming, and (of course) taxation.
Contact Information
Phone: 713-743-4841
Fax: 713-743-4828
Email: jmeade@uh.edu
334 Melcher Hall
Houston, TX 77204-6021
Room: MH 380G
---
Office Hours:
Wed 2:30-5:30 PM
or by appointment