Doctoral
Supply Chain Management PhD Program
The PhD program in Supply Chain Management (SCM) in the C. T. Bauer College of Business at the University of Houston is a full-time four-year program. Minimum coursework requirements include 42 graduate credit hours covering the major field of SCM (21 hours), research tool courses (12 hours), and a student-selected supporting field of study (9 hours). It is anticipated that students will complete their coursework in the spring semester of their second year. Students that successfully pass their qualifying review at the end of the spring semester in their first year and their comprehensive examination after the completion of their coursework will then proceed to the dissertation phase of their program. The dissertation phase includes a dissertation proposal defense and ends with a successful final dissertation defense. The dissertation phase typically requires 45 credit hours with students completing their entire PhD program in four years.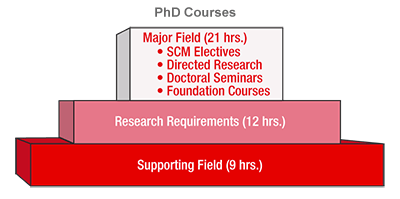 The core of the coursework are the 21 credit hours of major field (SCM) courses. This portion of the program includes two foundation courses that enhance analytical skills in evaluating deterministic and stochastic processes. Those foundation courses are typically followed by four advanced doctoral seminars covering analytical and empirical research in SCM. The seminars are carefully coordinated to take advantage of the skills of our faculty and provide students with the breadth and depth of knowledge required to become successful researchers in the SCM field. Additional graduate elective courses in SCM and/or directed research are available to complete the core coursework in SCM.
A key feature of the program is the customization available to meet the needs of each student. The diverse research experiences of our faculty allow us to offer a broad array of seminars covering strategic, tactical, and operational issues, as well as a balance of both analytical and empirical research methods. In addition, each student will work with their faculty advisors to customize their individual programs by selecting research tool and supporting field courses to best meet their needs. The end result is a unique PhD program tailored for each student.
---
APPLY NOW
---
Contact Information
---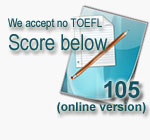 The Supply Chain Management PhD program includes 42 credit hours of coursework followed by approximately 45 credit hours of dissertation research. Key milestones are the qualifying review, the comprehensive exam, the dissertation proposal defense, and the final dissertation defense.
×
The 42 credit hour minimum requirement for PhD coursework includes 21 credit hours in the Supply Chain Management major, 12 credit hours toward related research tools, and 9 credit hours in a supporting field.
×