Doctoral
Ph.D. Program in Supply Chain Management
About University of Houston and C. T. Bauer College of Business
The University of Houston (UH) is a Carnegie-designated Tier One public research university with an enrollment of over 39,000 students representing more than 137 nations located on a scenic 550 acre campus just three miles from downtown Houston. The university provides all the amenities and high-tech facilities required by modern university life. According to U.S. News and World Report (2010), UH has the second most diverse student-body among all universities in the United States. In addition, UH is one of only three Tier One public research institutions in the nation designated as a Hispanic-Serving Institution (HSI) by the U. S. Department of Education Office of Postsecondary Education (U. S. Department of Education, 2012).
The Bauer College of Business is AACSB accredited and ranked in the top 50 of public business schools in the United States with over 4,400 undergraduate and 1,800 graduate students pursuing BBA, MBA, Executive MBA, MS, and PhD degrees. The college has grown tremendously since receiving a gift of $40 million in 2000 from Ted Bauer. The college now includes Melcher Hall and two recently completed state-of-the-art facilities: Cemo Hall and Insperity Classroom & Business Building. Most importantly, the college provides strong support to the SCM area and is fully committed to the PhD programs.
About Houston
Houston provides our students with unique opportunities for interacting with industry leaders, engaging in real-world research projects, and enjoying world-class cultural and sports events. Houston is the fourth largest city in the United States, ranks second only to New York City in the number of Fortune 500 corporate headquarters, is the energy capital of the world, has the largest medical center in the world, is home to the Johnson Space Center, and serves as the number one port of entry for goods into the United States. Houston sports franchises include the Texans, Astros, Rockets, Dynamo, and Aeros; all of which play in state-of-the-art facilities. Houston is one of only a few U.S. cities to have resident professional companies in all major performing arts disciplines: opera (Houston Grand Opera), ballet (Houston Ballet), music (Houston Symphony Orchestra), and theater (The Alley Theatre). The Houston Museum District includes the Museum of Fine Arts, the Houston Museum of Natural Science, the Contemporary Arts Museum Houston, the Station Museum of Contemporary Art, the Holocaust Museum Houston, and the Houston Zoo. An array of beautiful parks, golf courses, and almost every form of recreation, shopping, and entertainment available anywhere in the world is also available. Options for leisure time is virtually unlimited in Houston.
---
APPLY NOW
---
Contact Information
---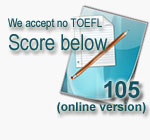 Welcome to our PhD program in Supply Chain Management at the University of Houston. I hope you find the information we are providing online to be informative. If you would like additional information about our program, please feel free to contact me.
Dr. Robert L. Bregman
PhD Coordinator, Supply Chain Management
RBregman@uh.edu
×