The Cyvia and Melvyn Wolff Center for Entrepreneurship
Cougar Pitch
Entry Submissions
Please read the Rules & Eligibility section carefully before submitting your entry.
Submission and Judging processes:
Read and follow the directions on the submissions page, and submit your entry.
Deadline for entries is Oct. 31, 2013 at 11:59 pm CST. Note: Entries are complete.
A three-judge panel will screen the entries and 10 to 15 finalists will be selected and notified shortly after the submission deadline. All finalists are required to present their pitch at the event on Nov. 21, 2013.
Finalists will be judged by a distinguished panel of VCs, entrepreneurs and business professionals (all alumni). At the end of the presentations, the winners in each category* will be announced. Decisions of the judges are final.
Watch the competition
---
Contact
Cougar Pitch
cougarpitch@bauer.uh.edu
---
What's your idea worth?
---
Mark Your Calendar
Sept. 6, 2013: Entries open for 2013 Cougar Pitch
Oct. 31, 2013: Deadline for entries
Nov. 21, 2013: Final presentations!
---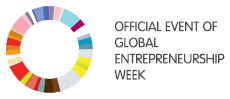 Contact Us
713-743-4752
wce@uh.edu
Physical Address:
Insperity Classroom & Business Building, Ste. 536
4742 Calhoun Rd.
Houston, TX 77204-6021
Mailing Address:
C. T. Bauer College of Business
Wolff Center For Entrepreneurship
4750 Calhoun Rd.
Houston, TX 77204-6021
Entrepreneurship Major Academic Advisor:
Asha Thomas
Melcher Hall, Room 262
713-743-8963
asha@uh.edu