The Cyvia and Melvyn Wolff Center for Entrepreneurship
Cougar Pitch
Apply
Cougar Pitch is a business elevator pitch competition conducted by the Wolff Center for Entrepreneurship (WCE) and designed to give you an opportunity to see if your business idea is a worthy idea. In fact, if it is, it could be worth up to $1,000!
---
The deadline for entries has passed.
Oct. 31 was the deadline for entries for the Cougar Pitch competition. RSVP to watch the finals.
Watch the competition
---
Contact
Cougar Pitch
cougarpitch@bauer.uh.edu
---
What's your idea worth?
---
Mark Your Calendar
Sept. 6, 2013: Entries open for 2013 Cougar Pitch
Oct. 31, 2013: Deadline for entries
Nov. 21, 2013: Final presentations!
---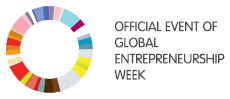 Contact Us
713-743-4752
wce@uh.edu
Physical Address:
Insperity Classroom & Business Building, Ste. 536
4742 Calhoun Rd.
Houston, TX 77204-6021
Mailing Address:
C. T. Bauer College of Business
Wolff Center For Entrepreneurship
4750 Calhoun Rd.
Houston, TX 77204-6021
Entrepreneurship Major Academic Advisor:
Asha Thomas
Melcher Hall, Room 262
713-743-8963
asha@uh.edu