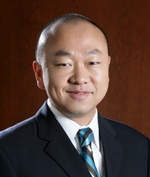 Ph.D., Marketing
Wharton School
University of Pennsylvania

M.A., Statistics
Wharton School
University of Pennsylvania

B.A., Economics
B.E., Automotive Engineering
Tsinghua University



Ye Hu is Associate Professor of Marketing at the C. T. Bauer College of Business, University of Houston. He holds a Ph.D. in Marketing from The Wharton School of the University of Pennsylvania, a B.E. in Economics and a B.Sc. in Automotive Engineering from Tsinghua University.

Dr. Hu's recent research focuses on leveraging Internet search data to study how consumers respond to marketing mix dynamically. His papers have appeared in Journal of Marketing Research, Journal of Marketing, Marketing Letters, Journal of Advertising Research, Journal of Retailing, Journal of Interactive Marketing, Customer Needs and Solutions, and Management Science.


Digital Marketing
Conjoint Analysis
Teaching

· Search
· Big Data Anlaytics
· Online Auctions
· Consumer Evaluations
· Automotive Industry



· Conjoint Analysis
· Mechanism Design



· Quantitative Analysis
· Pricing
· Empirical Models
· International Marketing
· Internet Marketing
· Marketing Management
· Marketing Research
· New Product Development


Honors and Awards
Bauer G.R.E.A.T. Excellence in Teaching Award, 2016, voted by the Woodlands I Global Energy Management Executive MBA class
Robinson Fellowship, Bauer College of Business, University of Houston, 2015-
Best Paper, American Marketing Association Advanced Research Techniques Forum, 2014
Excellence in Reviewing, Journal of Interactive Marketing, 2013
Lucile and Leroy Melcher Excellence in Research Award, C. T. Bauer College of Business, 2012
Best Paper Award, Journal of Advertising Research, 2008
Krannert Distinguished Teacher, Purdue University, Spring 2005, 2007
Purdue Center of International Business Education and Research Research Grant, 2006
Finalist, Paul E. Green Award, 2005
AMA-Sheth Doctoral Consortium Fellow, University of Minnesota, 2003