2020-2025 Bauer College Strategic Plan >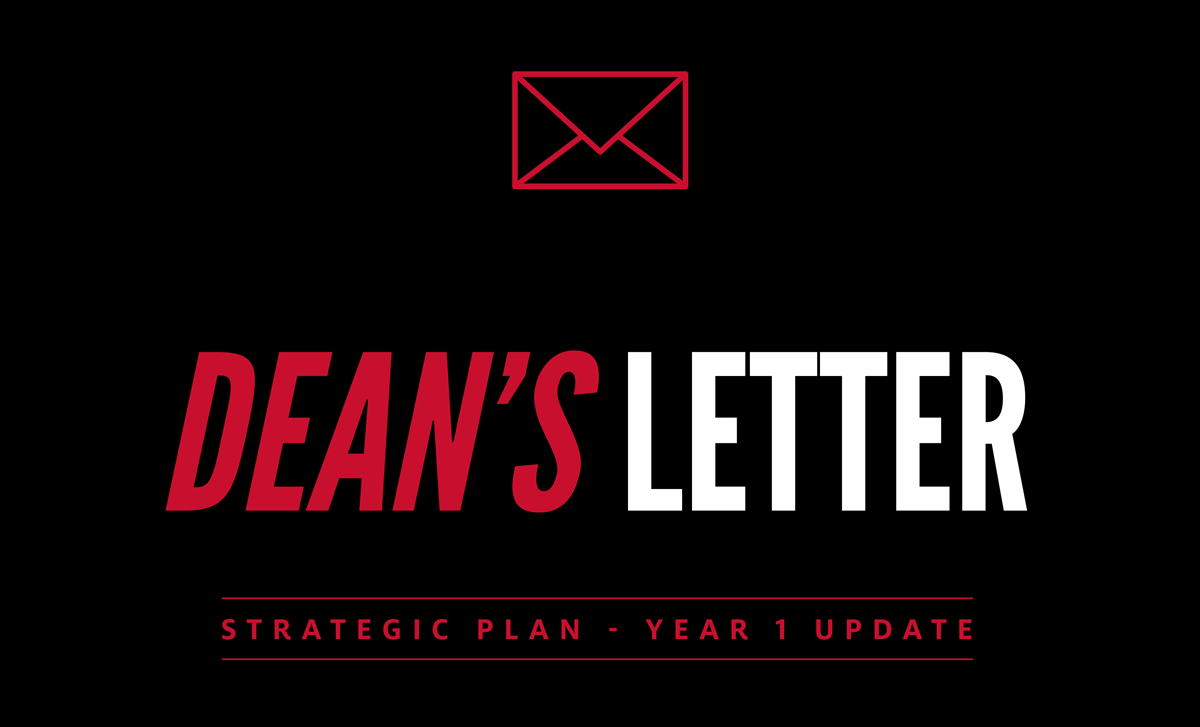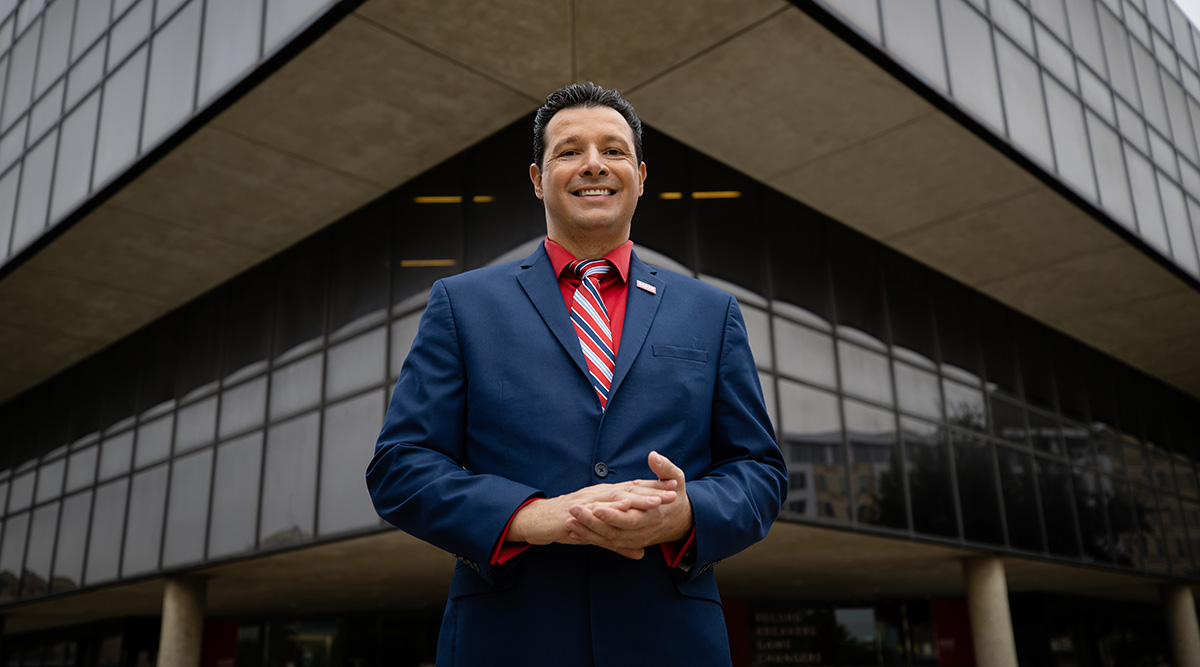 Greetings,
This time last year, we were eagerly anticipating a celebration in Melcher Hall to officially launch the 2020-2025 Bauer College Strategic Plan, a bold plan that we had unveiled early in 2020 after several months of collaboration with all our key stakeholders.
However, that changed as the COVID-19 global pandemic hit all of us and altered nearly every aspect of our personal and professional lives. The Bauer College quickly adapted to the crisis, transitioning all of its 600+ courses to an online format through the summer and offering a range of delivery options for students in the fall semester, following all necessary health and safety protocols. With the hard work and dedication of our associate and assistant deans as well as department chairs, program directors and staff, we have successfully navigated a challenging and indeed unprecedented year.
Amid all of the rapid change over the last year, we remained steadfast in our goals and objectives to take the Bauer College to the next level of excellence. Our Strategic Foundations — Engage, Innovate, Transform — have proven to be solid guideposts that will steer us through any kind of transition and keep us focused on the plan in place for the next five years and beyond.
Within this report, you will find data to highlight our progress in Year 1 of the 2020-2025 Strategic Plan, and to capture important milestones for the Bauer College in 2020. The data paints a clear picture of the focus and collaboration among stakeholders, from our faculty and staff to students, alumni, industry partners, and the business community. The strides we are making will no doubt have a ripple effect, bolstering not only our College, but also bringing value to our partner companies, our community, the City of Houston, the State of Texas, society in general, and the world.
I am very excited to share with you the accomplishments that our Bauer College has made in the last year, in spite of unanticipated challenges that could have halted our momentum, but instead served as a driving force to bring us all together and ready to face the future ahead!
Paul A. Pavlou
Dean & Cullen Distinguished Chair Professor
C. T. Bauer College of Business
University of Houston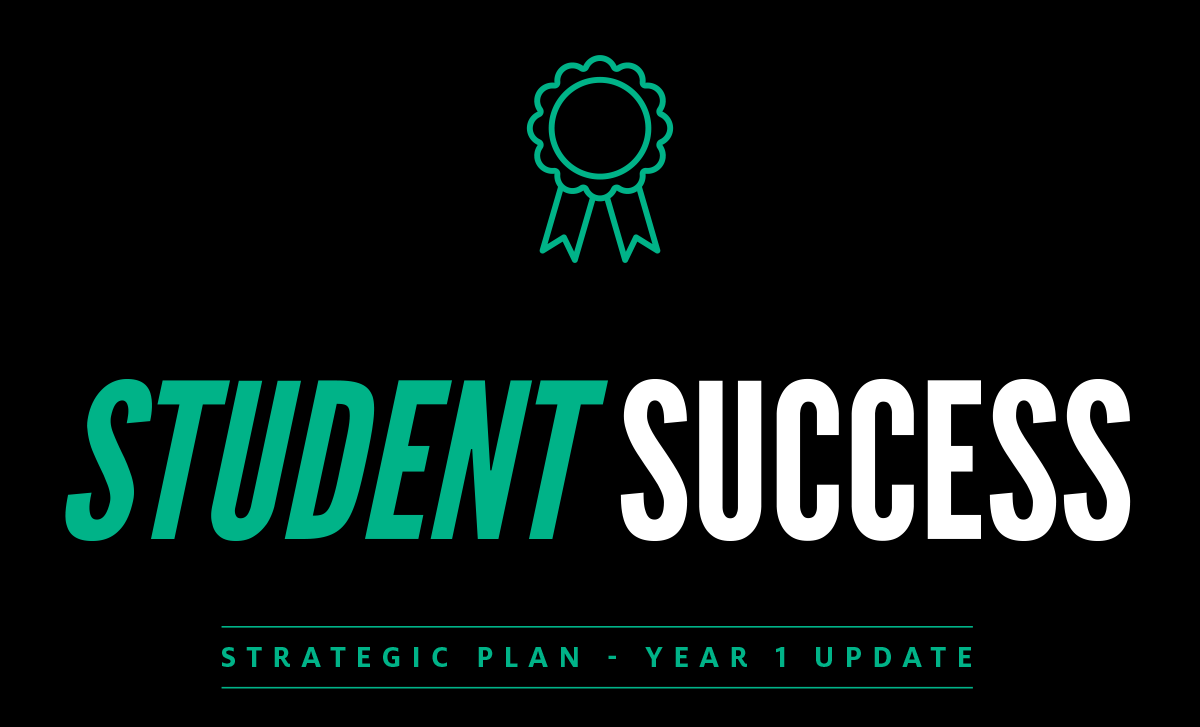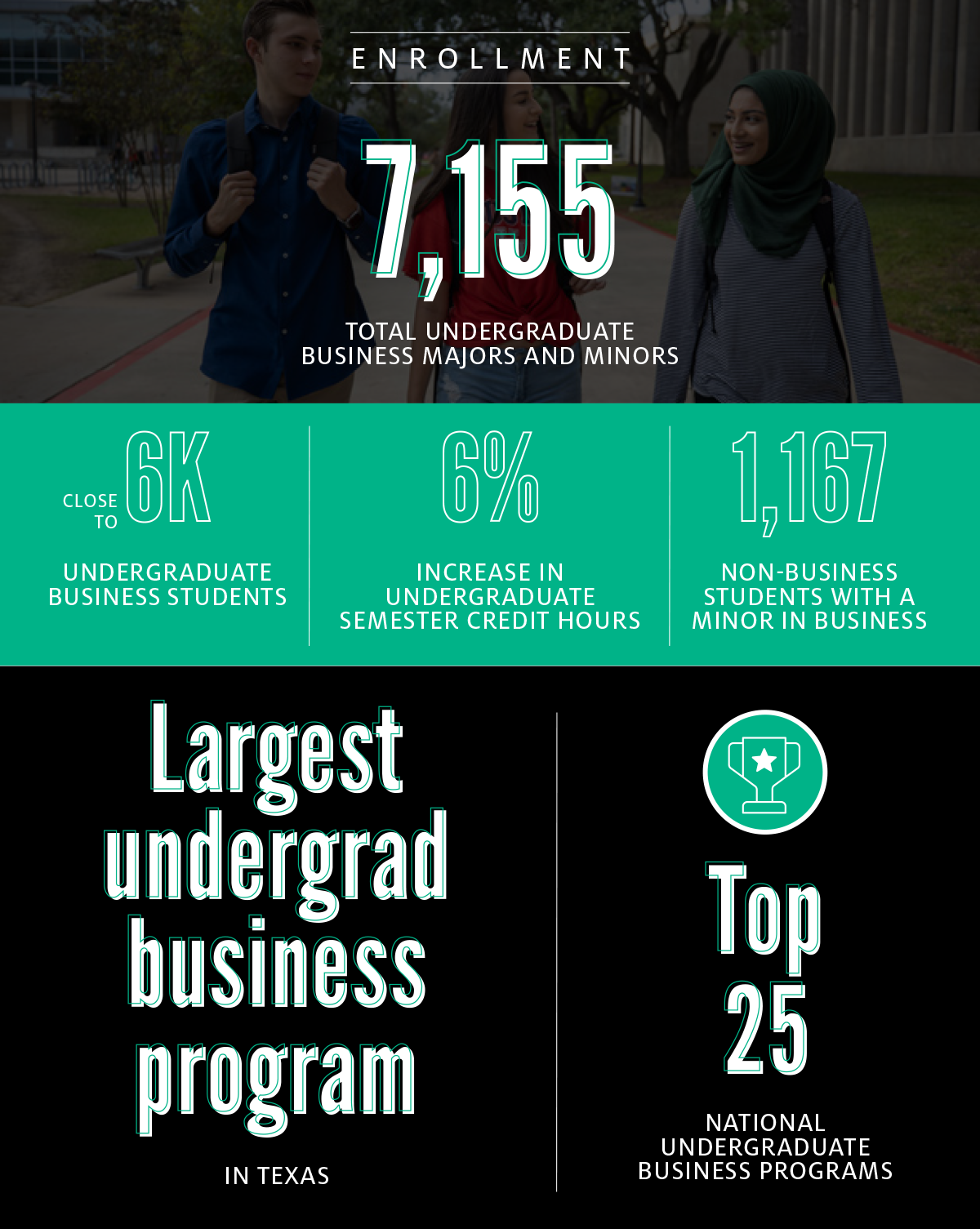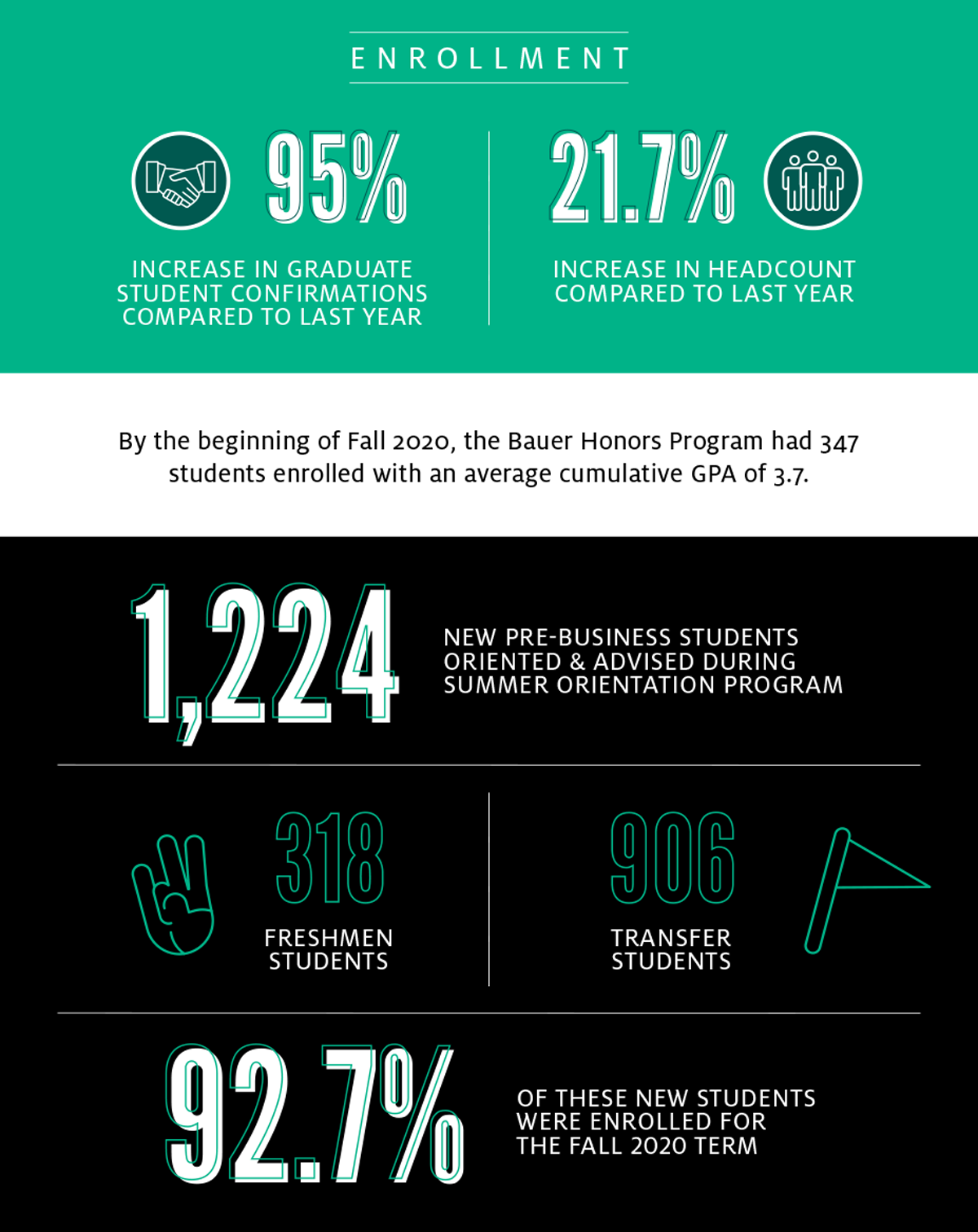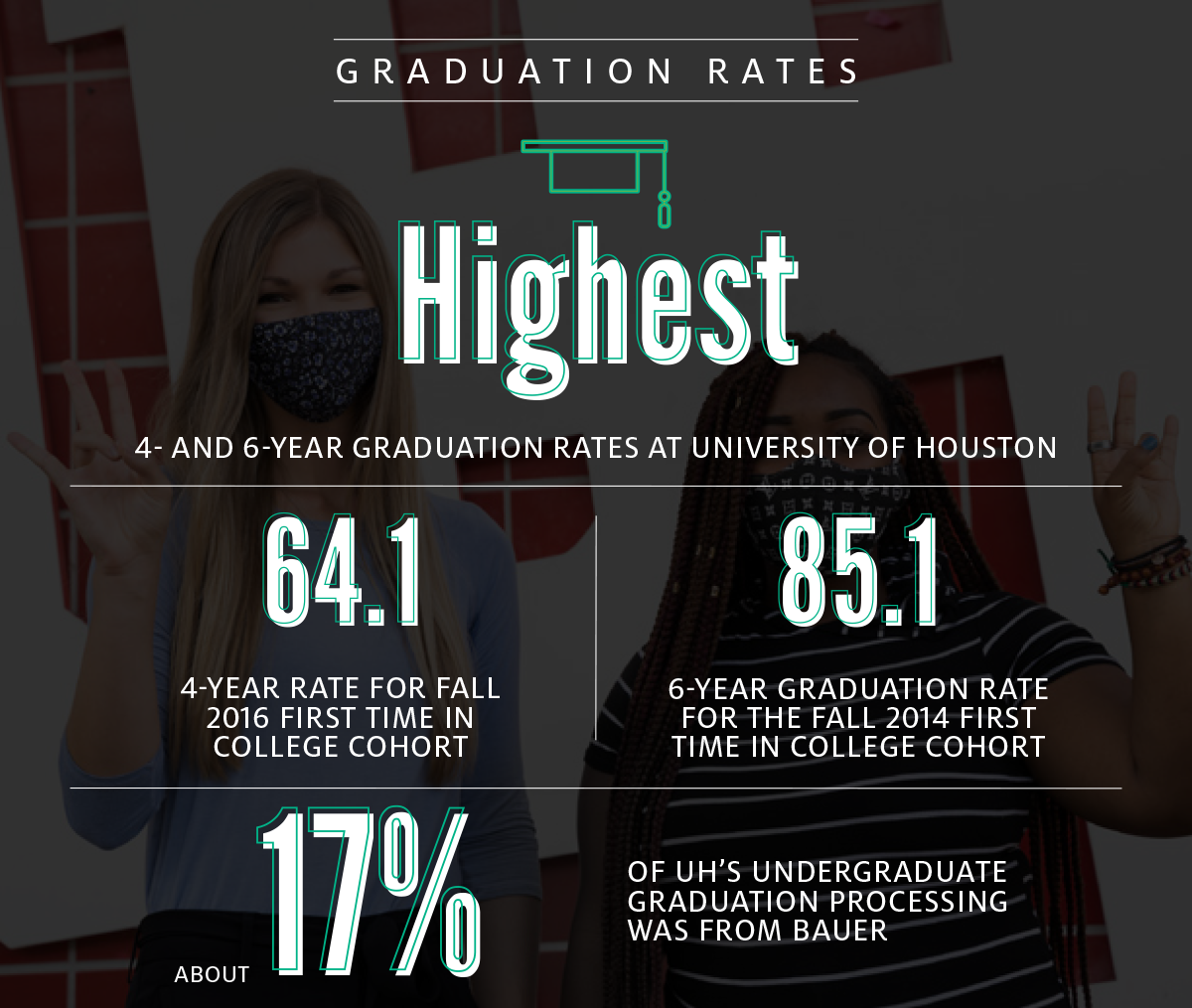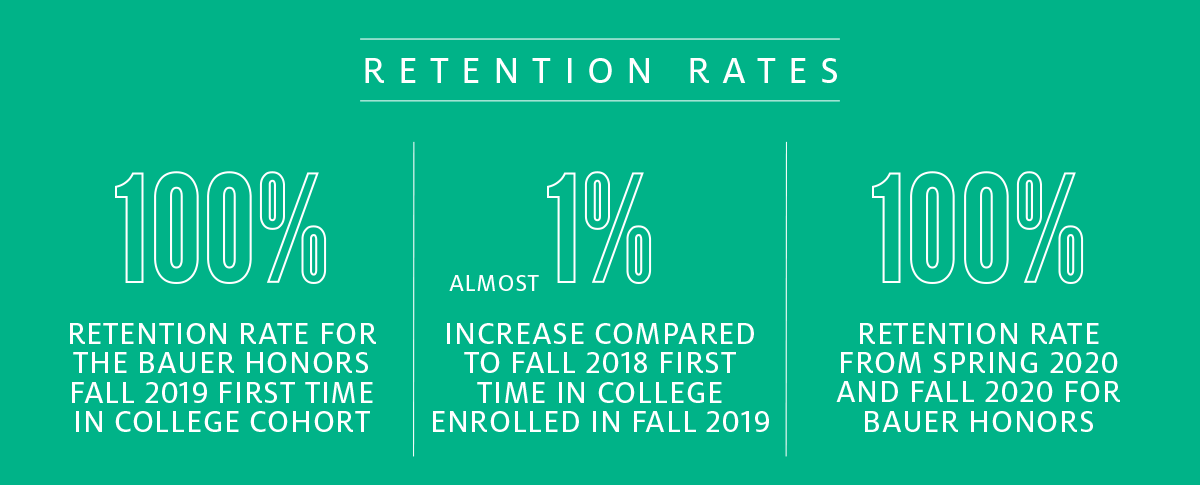 ---
STUDENT SCHOLARSHIP STORIES
---
MICHAEL FULFS
COMPANY: KELLOGG'S
POSITION: SALES REPRESENTATIVE –APOPKA/SANFORD REGION (NORTH OF ORLANDO, FL)
During my time at Bauer, and with the help of the Rockwell Career Center, I was fortunate enough to be selected for a marketing case project studying multiple brands from the Kellogg portfolio in order to better understand the college student's perspective on the brands and categories that they play in. The exposure to the company through this case project ended up allowing me the opportunity to become a sales intern for The Kellogg Company, which I have since converted into a full-time offer.
The best piece of advice that I can give is to really stay connected and utilize all your tools. If it wasn't for my involvement with the UH chapter of the American Marketing Association and my continued use of the Rockwell Career Center, I would have never gotten the opportunity to get in front of such an amazing company and launch my career. With the guidance of the team at Rockwell Career Center, I was really able to help maximize the opportunity that I earned. The advice they gave me that was most beneficial was to develop and utilize my network, which has led me to so many fantastic opportunities and professional relationships. I would HIGHLY recommend that advice to other students as well.
After graduation, I plan to grow as a professional inside the Kellogg Company and hope to one day be able to help the company grow by bringing data-driven decisions and ecologically sustainable ideas to a product or brand management role. This placement will help me get a better understanding of all of the products in the Kellogg portfolio and their roles in said portfolio. These key learnings will help drive better decisions later in my career because I will have a firm understanding of the core of the business.
NIRMAL PATEL
COMPANY: MICROSOFT
POSITION: CUSTOMER SUCCESS ACCOUNT MANAGER
My name is Nirmal Patel, and I'm a senior at the University of Houston. I started at UH my freshman year in 2017 and will end this December with a Bachelor in Management Information Systems and Marketing from Bauer College. I will be starting my full-time journey with Microsoft in the summer of 2021 as a customer success account manager. I'll be a part of the Aspire program, which is aimed to give college graduates who join Microsoft two years of mentorship and learning opportunities.
Bauer helped me learn the concepts of technology like coding languages and databases. The great organizations Bauer has like MISSO (Management Information Systems Student Organization) and Bauer Consulting Organization provided me opportunities to learn about different roles and connect with professionals currently in the tech/consulting industry. This helped me especially at as a freshman/sophomore to truly see what types of roles are out there and then decide what branch of those jobs I wanted to focus on. I would tell students of all classifications, especially freshmen and sophomores, to explore Rockwell Career Center and the jobs posted to not only apply, but read the description/job title. And then read online or even watch YouTube videos of what a day in the life is for that role. There are so many roles in business that you'll never know what they're all about there until you explore. (I didn't know what product management was until last semester until I saw a job about it!) Rockwell Career Center also has many opportunities like career guidance and mock interviews especially for cases which have become a popular aspect of interviews. I got two internships (Wunderman and PROS) through the Rockwell Career Center.
My plan after graduation is what I've always wanted to do, work with technology that has an impact on people's lives. I hope to start on this plan with Microsoft and start giving back to others by mentoring or giving advice about going through college. My placement with Microsoft will not only help me work with technology but help me learn new advice and expertise that I hope to pass on.
CRYSTAL GAMBOA
COMPANY: CAPGEMINI CONSULTING NORTH AMERICA
POSITION: CONSULTANT (HOUSTON, TX)
The Bauer Honors Program, Bauer and Rockwell Career Center contributed to my success at landing the position with Capgemini. The Bauer Honors Program offered courses that were academically challenging and pushed me to explore critical thinking skills when problem solving. I formed a small family through their intimate classroom settings, personalized academic services, and social networking events. In addition, I can never thank the Bauer College enough for the tremendous support throughout the job application process. I am fortunate to be a Ted Bauer Undergraduate Business Scholar in which I was awarded a scholarship to help fund my studies. This scholarship allowed me to think about my academics and extracurriculars while assisting my family financially. I dedicated my time to applying for many positions that I potentially visualized myself working in and successfully received many summer internships. Bauer's student organizations also helped me receive a full-time offer. I networked with phenomenal people at events hosted by student organizations who turned into my mentors. These mentors told me about their inspiring stories on how they achieved their goals. Additionally, my first Supply Chain internship at Shell in the summer of 2020 was offered through a mixer I attended hosted by the Sourcing & Procurement Organization (SPO). After my Shell internship, a co-intern who was also a member in the SPO organization mentioned that Capgemini was recruiting for full-time hires after May 2021 and encouraged me to apply. Therefore, I am very grateful for the network that Bauer has given me because, without the people that care for my success, I would not have a very exciting full-time offer with Capgemini after graduation. Lastly, Rockwell Career Center has also helped along my journey. For each of my applications, I had to interview in-person, virtually, and through HireVue. Rockwell Career Center provided Mock Interviews that I attended each year. They always provided feedback on the answers to common interview questions. I remember in my Capgemini interview; I had a great response to every single one of the questions asked because I had practiced with the Rockwell Career Center advisors.
Job searching is a long process that takes grit and determination. My advice to students that are job searching is to get involved with Bauer Student Organizations because their specific events offer the chance to meet the company's representatives in person. After meeting them, you can determine if their company is a right fit for your goals. In addition, the Rockwell Career Center's services are unmatchable. They assist in many ways including preparing students for interviews, discussing which companies best suit your values, or which internship/role to choose from when you have several alternatives. The career counselors have tons of experience that can be useful when determining the next step in your journey. If you take advantage of the programs and curriculum that Bauer and Rockwell Career Center offer, you will learn about the paths that are right for you and you will have an easier time knowing where to apply to receive an internship/full-time/parttime role.
After graduation, I intend to pursue a specialized master's program. I will be the first in my family to achieve higher education. The placement with Capgemini will help me identify which industry I am leaning towards to then choose the right specialization that aligns with that industry. As a Consultant, I am especially excited to help and learn from other companies on how to resolve problems surrounding Supply Chain so that organizations can achieve their goals efficiently and effectively. In addition, I have a goal to stay involved in my community through several Capgemini events. One of the events that I am excited about is Cares Day which is an annual community service program that unites Capgemini employees from all business areas across the United States to volunteer in local communities through food banks, homeless shelters and more. Community service will help me stay grounded in my roots and will enable my community to grow and prosper.
SUBOUH RAHINI
TED BAUER UNDERGRADUATE BUSINESS SCHOLARSHIP FALL 2020 SCHOLAR
I am a first-generation immigrant and, until three months ago, a first-generation college student. I've lived in four different countries growing up, moving due to religious persecution and war. Our refugee family, consisting only of my mother, older brother, and I, lived in poverty for most of our time in the U.S. Despite this, my mother opened her own business, pursued a bachelor's degree, and often worked 2-3 jobs to support our family. Two years ago my mother was diagnosed with stage four colorectal cancer. I told her I would prioritize her over anything else, including school. However, she held education in high regard. She too was finishing her bachelor's degree. My mother encouraged me to live on campus and take care of her over the weekends - which I did. My father arrived in the U.S. after many years a little over a year ago. Managing school, working on campus, and caring for my mother wasn't easy, but I did it while maintaining above a 3.6 GPA. Starting in May, during the height of the pandemic, my mother visited the ER four times, each time I was with her in the room, holding her hand. I was ready to defer my time in college and cherish every moment I had with her. My mother entered hospice on my birthday and passed away one week later. Since then, I've been living with my dad and taking care of my 88-year-old immunocompromised grandmother and my dog Daisy. I've continued to stay in school knowing how important education is to my mother. I was also awarded the Ted Bauer Undergraduate Business Scholarship which provides a full ride to finish out my last two years of college. While the last few months aren't the college experience I envisioned, being a part of an institution that cares, supports, and encourages its students to succeed has been incredible.
ANGEL MUNIZ
JACK AND GRETA STALSBY SCHOLARSHIP -4YR SCHOLARSHIP
My name is Angel Muniz, and I am currently a senior double majoring in Marketing and Management Information Systems, and minoring in Leadership at the University of Houston. My college experience thus far has been nothing short of amazing and fulfilling thanks to the great support system built around me. Furthermore, I am the proud recipient of the Jack and Greta Stalsby Scholarship Endowment, which has granted me $80,000 across my four years as a UH student. These funds not only paid off my tuition but allowed me to live on campus and pay for any necessary textbooks or access codes. As a first-generation minority student, the odds were never in my favor, but an opportunity like this enabled me to be successful and not worry about the financial burden that usually comes with obtaining a higher education. I am proud to say that through the help of this scholarship, I have been able to earn a 3.7 GPA, remain active in student organizations/programs, and have completed 2 internships that have shaped me into the individual I am today. When I enter the corporate world as a technologist next May, I will do so having the confidence to accomplish my goals and aspirations, thanks to the support system that has believed in me.
AKAYLA WILLIAMS
TED BAUER UNDERGRADUATE BUSINESS SCHOLARSHIP FALL 2020 SCHOLAR
My name is Akayla Williams and I am a junior majoring in Supply Chain Management with a minor in Finance. Earlier this year I was awarded the Ted Bauer Undergraduate Business Scholarship.
As a student who had a tough first year of college and worked hard to increase my GPA, receiving this scholarship has benefited me in a tremendous way. This scholarship has helped me with my confidence in my academic ability. It has motivated me and shown me that I possess the power to be great. It has also allowed me to network and build relationships with my peers as well as Bauer staff. For the lessons I have learned and the opportunities this scholarship has afforded me, I am forever grateful.
After graduation my plans are to obtain a full-time position in my area of study, while attending graduate school. Receiving this scholarship has reduced financial stress for myself and my family for the next 2 years by helping me to save money to ensure my opportunity to pursue my graduate degree. This scholarship has also helped me to develop connections with individuals who can help me become not only a better student, but also a better professional.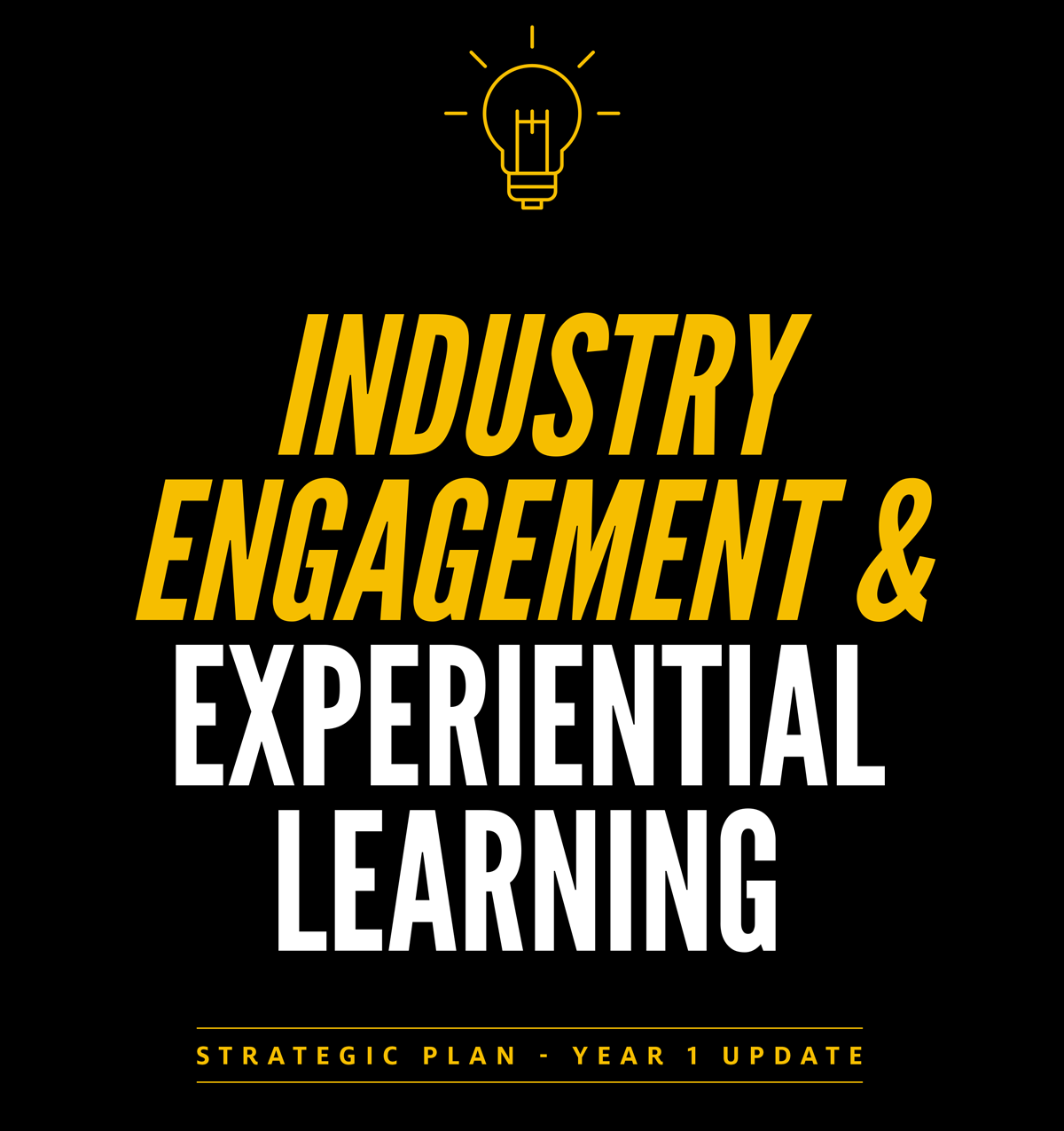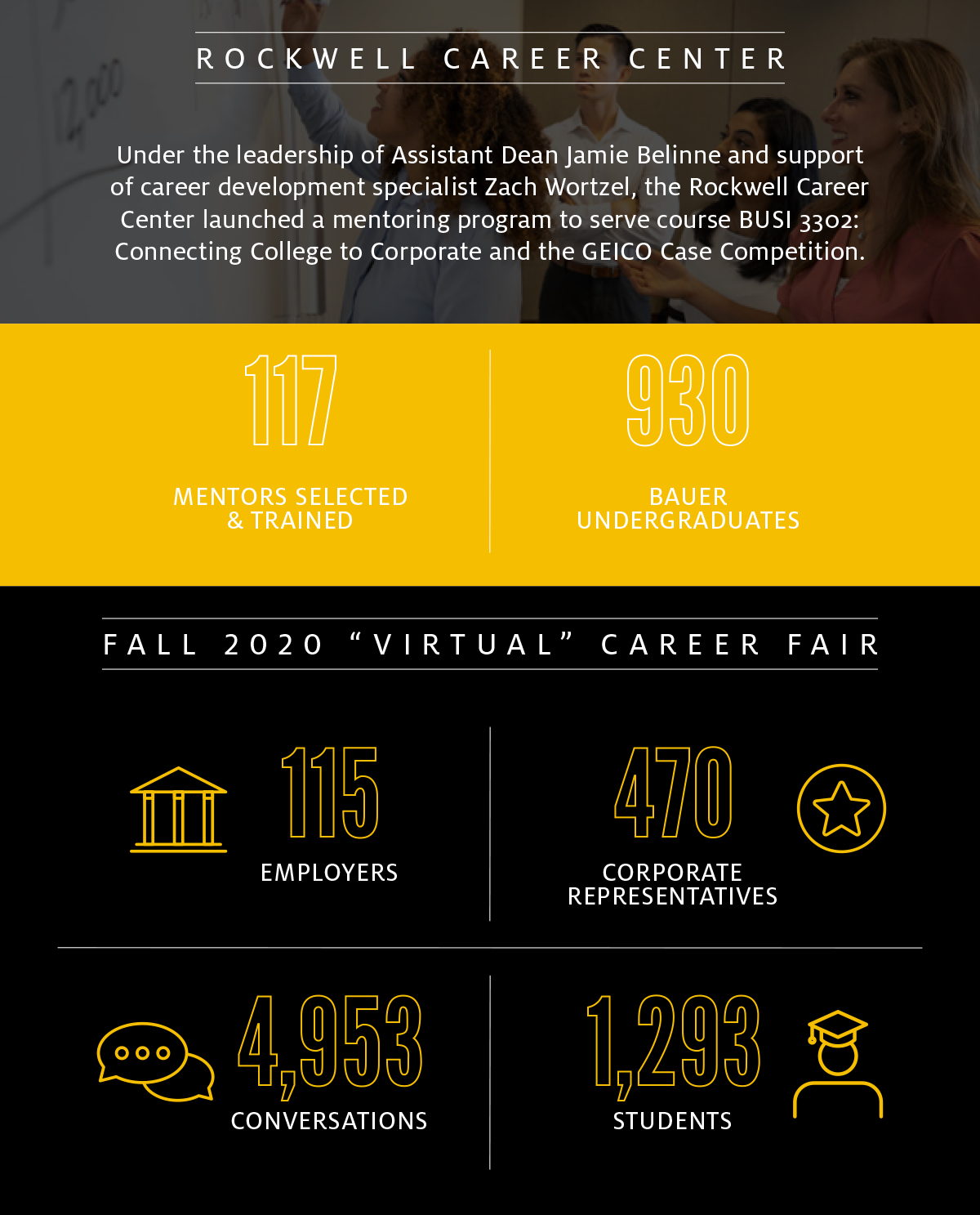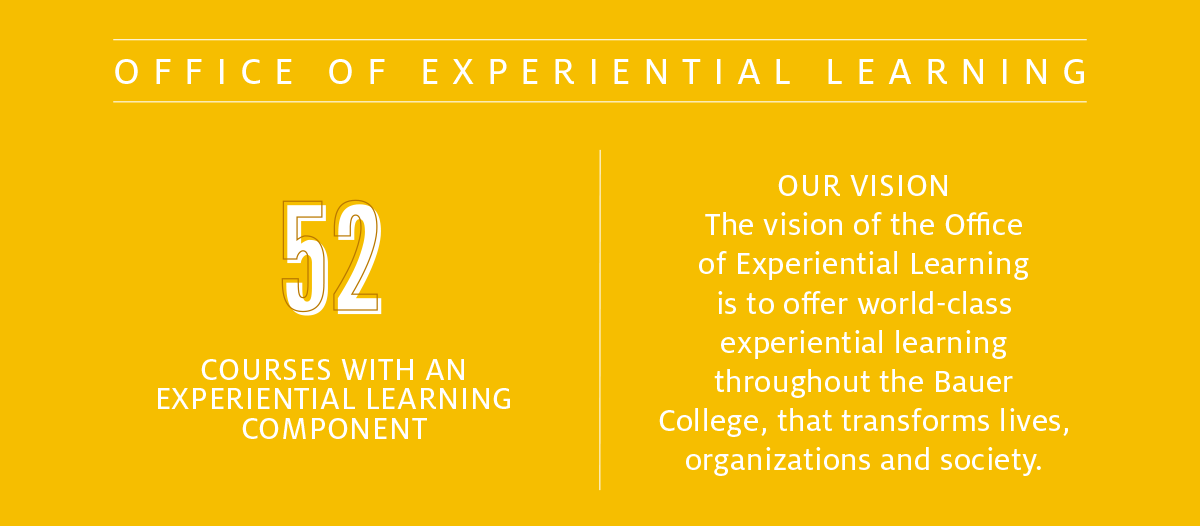 The mission of the Office of Experiential Learning is to facilitate leading-edge, student-centered experiential learning across the college that leverages our diverse and global business community, the momentum of the University of Houston, and our alumni to transform lives, organizations and society.
ENTREPRENEURSHIP 4340
ENTREPRENEURIAL CAPITAL
Intellectual Property Projects: students prepare business plans for intellectual property controlled by UH, NASA, or MD Anderson. Term sheet negotiations: Students visit Porter & Hedges law firm and negotiate an acquisition term sheet. Banking night: Students visit Cadence Bank to learn about topics such as managing banking relationships.
FINANCE 7323
APPLIED EQUITY FUND MANAGEMENT
Students manage a portfolio of $11 million. The portfolio management process requires students to model and forecast how investments in a diverse set of companies combines to generate the portfolio's return and risk characteristics.
There are many companies where our students are placed for internships and full-time opportunities. Some of them include:
Amazon
American Express
AWS
Bank of America
BP
Dell
Deloitte
Deloitte Consulting
Eli Lilly
Estee Lauder
EY
Facebook
General Mills
Goldman Sachs
Hewlett-Packard
Enterprises
HP Inc.
IBM
JPM Chase
Kellogg's
KPMG
MD Anderson
Cancer Center
Microsoft
NASA
P&G
PWC
RSM
Tesla
USAA
Wells Fargo
---
STUDENT PLACEMENT STORIES
---
SYDNEY MHLANGA
BBA FINANCE, JUNIOR
INTERNSHIP PLACEMENT: JP MORGAN CHASE IN NEW YORK
POSITION: INVESTMENT BANKING ANALYST INTERN
How did Bauer College and the Rockwell Career Center help in your job search?
Initially, I asked Assistant Dean of Career Services Jamie Belinne to do a coffee chat and during that time she directed me to join the Investment Banking Scholars Club. I had already joined one of Bauer's student organizations, the Hispanic Business Student Association, but joining a more focused club gave me more direction to pursue a specific industry. Along the way, I asked for guidance from Assistant Dean Belinne, and Ms. Chelsea Price on better ways to connect with professionals during coffee chats and how to have better interviews. In HBSA, I also took advantage of mock interview practice, LinkedIn workshops, and public speaking competitions to better my communication skills.
What advice would you give to other students?
I would tell brand new students to first and foremost join a student organization that you feel comfortable with and get involved in any way on campus. You are exposed to more people and more opportunities that way. Additionally, conduct coffee chats with the people who interest you in order to gain more perspective and really narrow down your interests (i.e. professors, deans, professionals you met from networking events). After you do that, stay involved on campus, keep your grades up and go through mock interviews to better your communication and interviewing skills.
What do you plan after graduation, and how will this placement help you reach those goals?
Through this internship, I will be able to expand my network and my understanding of the industry during my internship and hopefully meet mentors that will allow me to continue to help me develop. After graduation I plan to go into investment banking, this placement will help me receive the return offer needed to do so.
ATREYI CHATTERJEE
FULL-TIME MBA CANDIDATE
INTERNSHIP PLACEMENT: MD ANDERSON CANCER CENTER
POSITION: SUPPLY CHAIN MANAGEMENT INTERN
How did Bauer College and the Rockwell Career Center help in your job search?
I came to know about this internship through Bauer's Rockwell Career Center, which played an instrumental role in engaging with MD Anderson, bringing the nation's leading cancer care center to Bauer, and facilitating student interactions with the MD Anderson recruitment team. Director of Employer Relations Raji Aiyer personally encouraged me to apply for this position and helped me through the process.
What advice would you give to other students?
As students at the Bauer College of Business, Rockwell Career Center is one of the best resources available to us. The entire Rockwell Career Center team works hard to ensure that all students get the information, resources, and guidance they need for the job search process. They go above and beyond in trying to know every student's aspirations and in fulfilling their dream. They not only are the career coach for the students, but also act as their friend and guide. I would advise any student, who is in the process of a job search, to seek help from Rockwell Career Center. They are available to guide a student in several areas, such as interview preparation, application write-up, resume writing, making connections with employers, and even morale-boosting. They are the best cheerleaders a student can ask for!
What do you plan after graduation, and how will this placement help you reach those goals?
After graduation, I would like to work in the Houston healthcare industry with a supply chain management focus. An opportunity to learn about the way the supply chain is managed in the nation's number one cancer care center is a dream come true for me. This experience will allow me to gain hands-on experience in dealing with the daily operational proceedings at one of the nation's leading hospitals. Furthermore, this opportunity would not only allow me to interact and network with prominent leaders in the healthcare profession, but also allow me to gain comprehensive and well-rounded knowledge about the healthcare industry. Taken together, such an experience will make me a more marketable candidate.
---
LEARN MORE: Office of Experiential Learning → | Rockwell Career Center →
---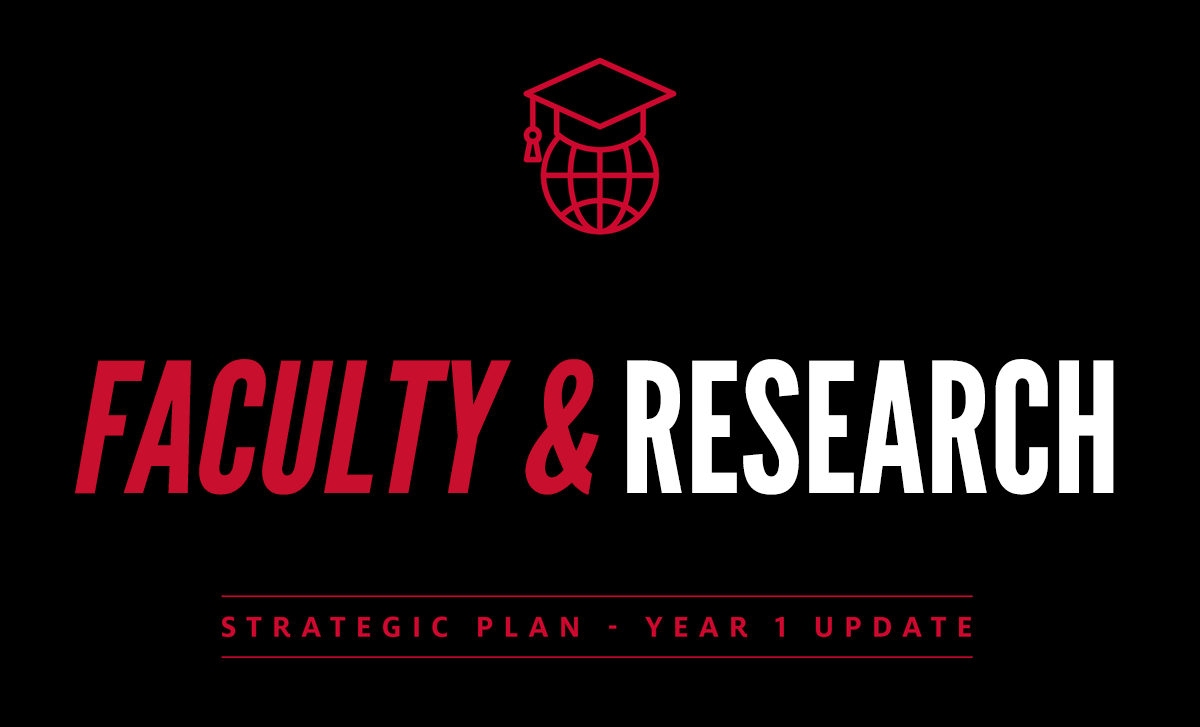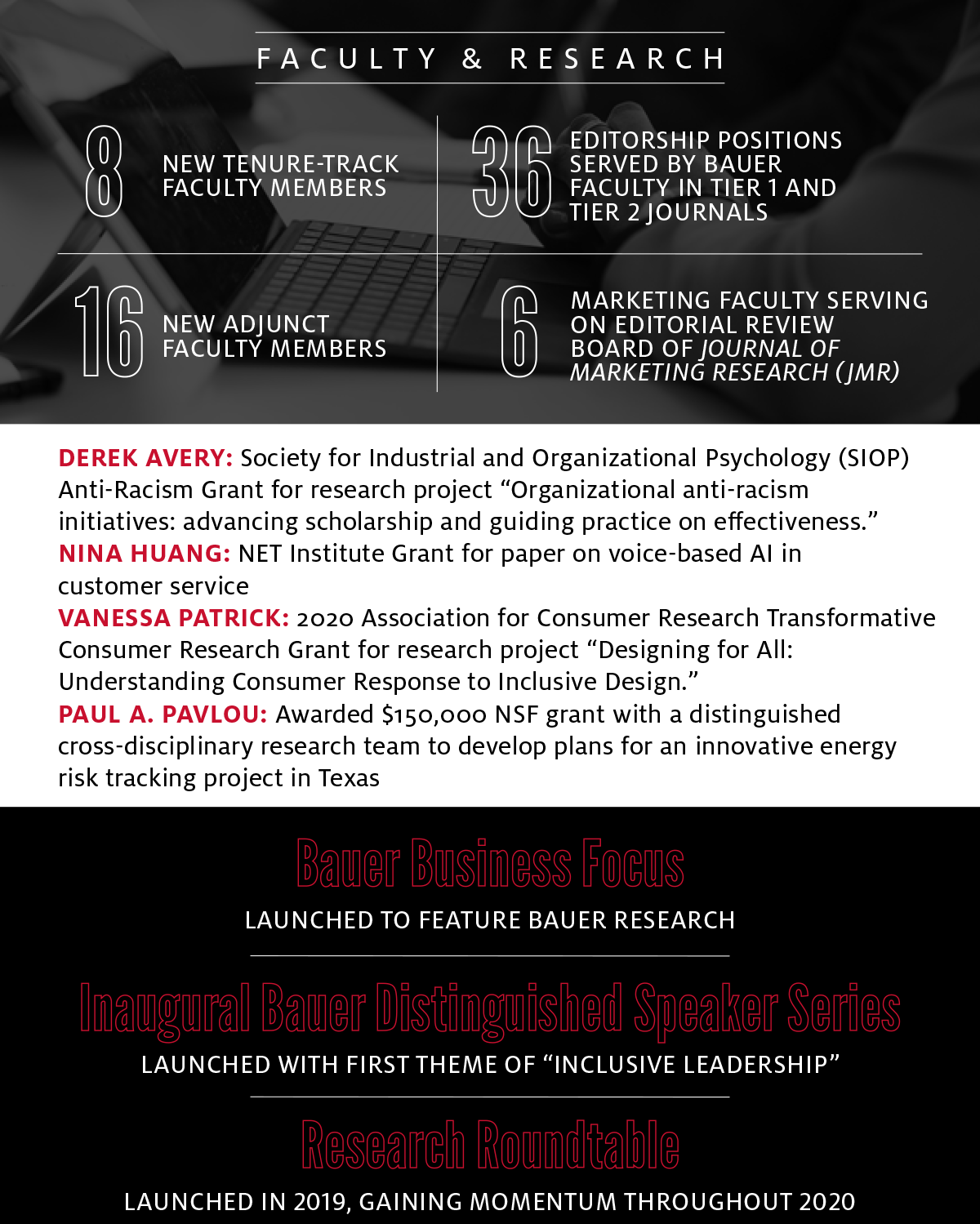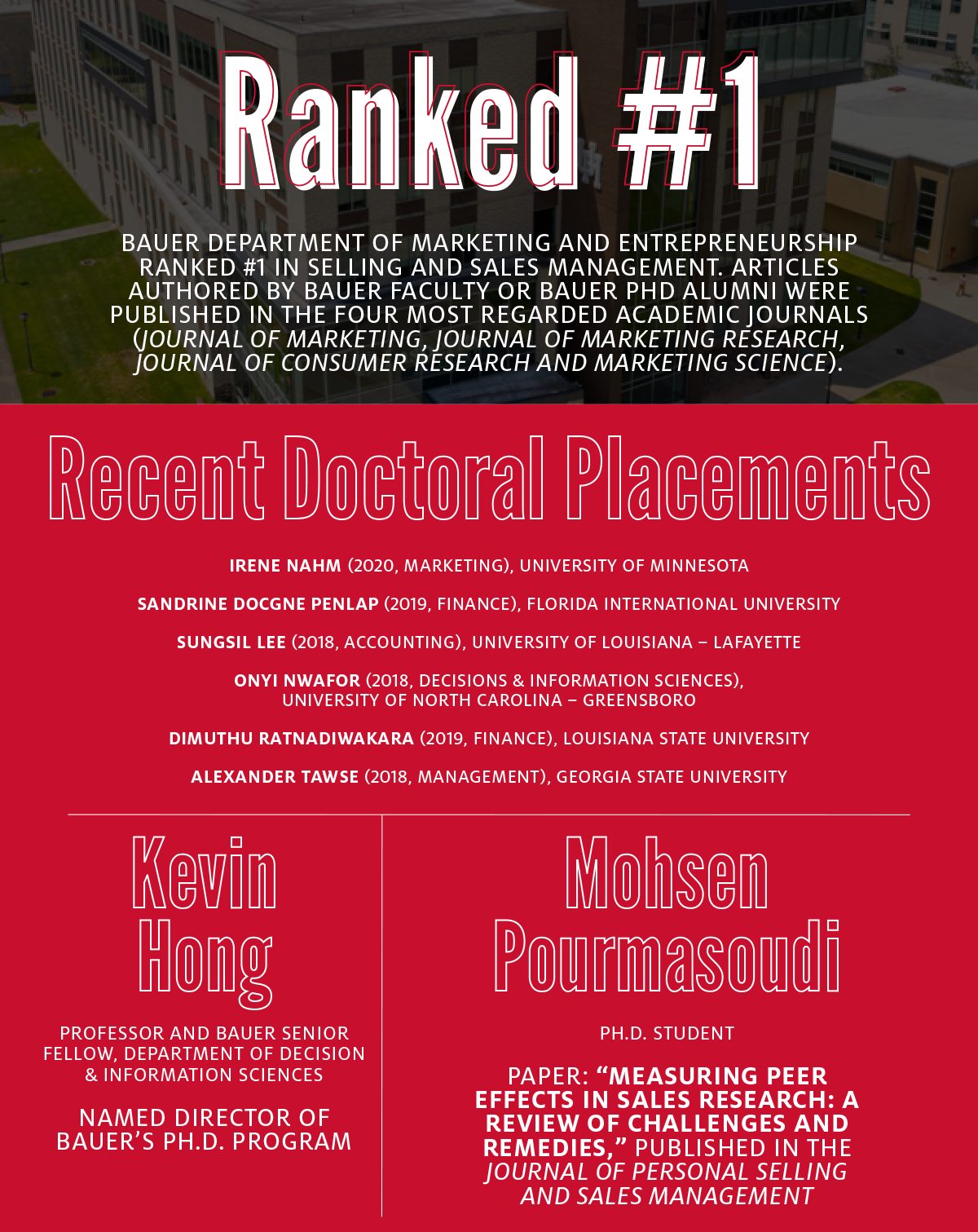 ---
LEARN MORE: Bauer Business Minds →
---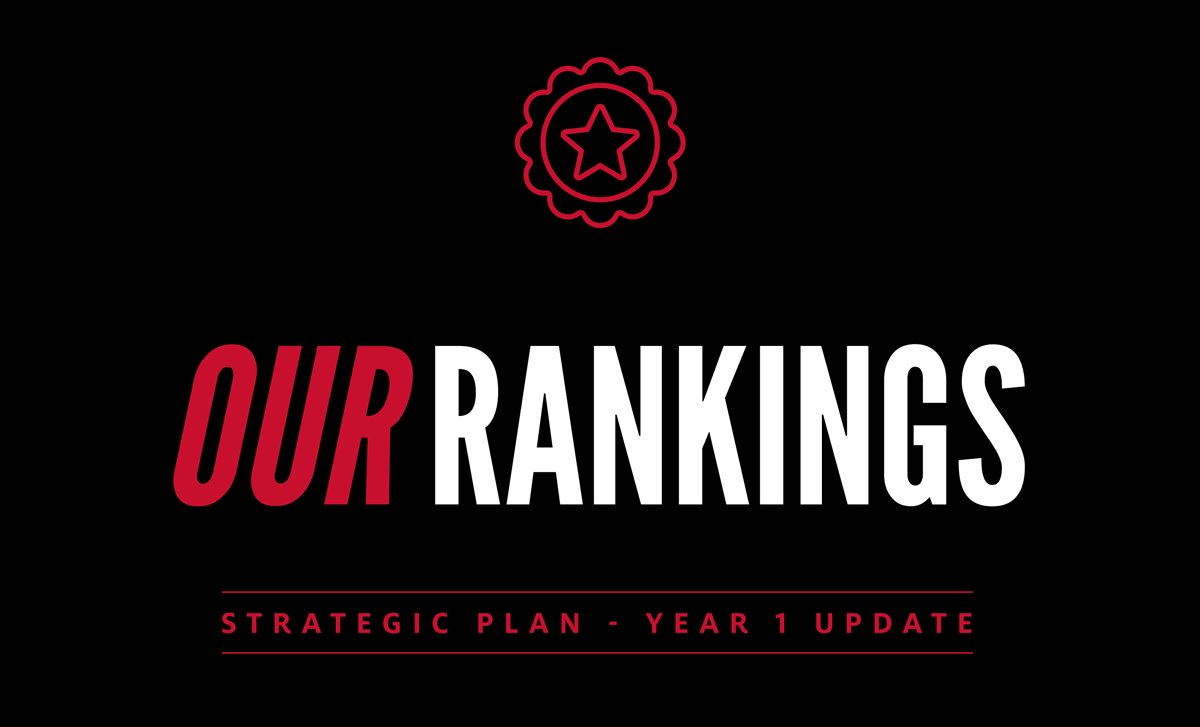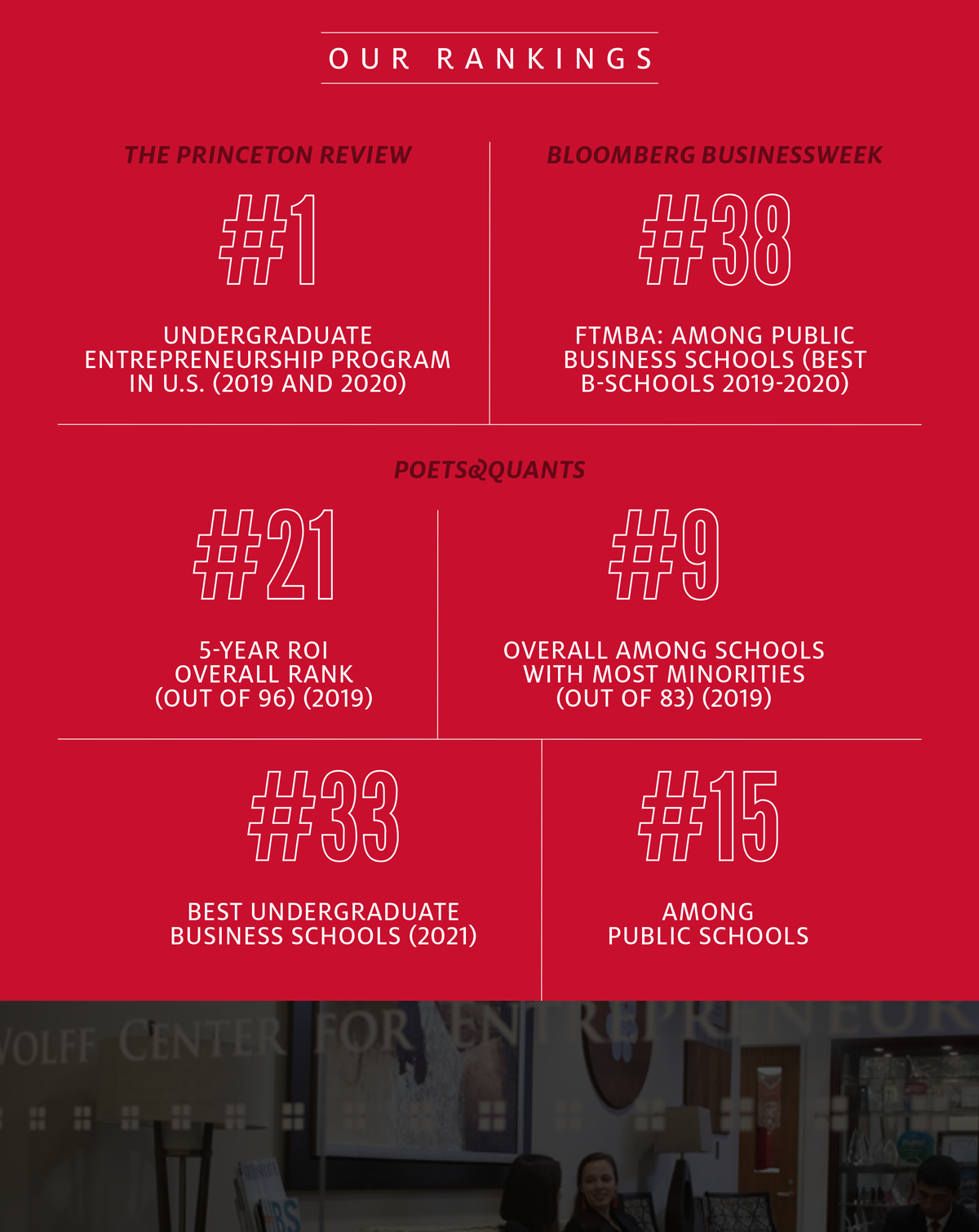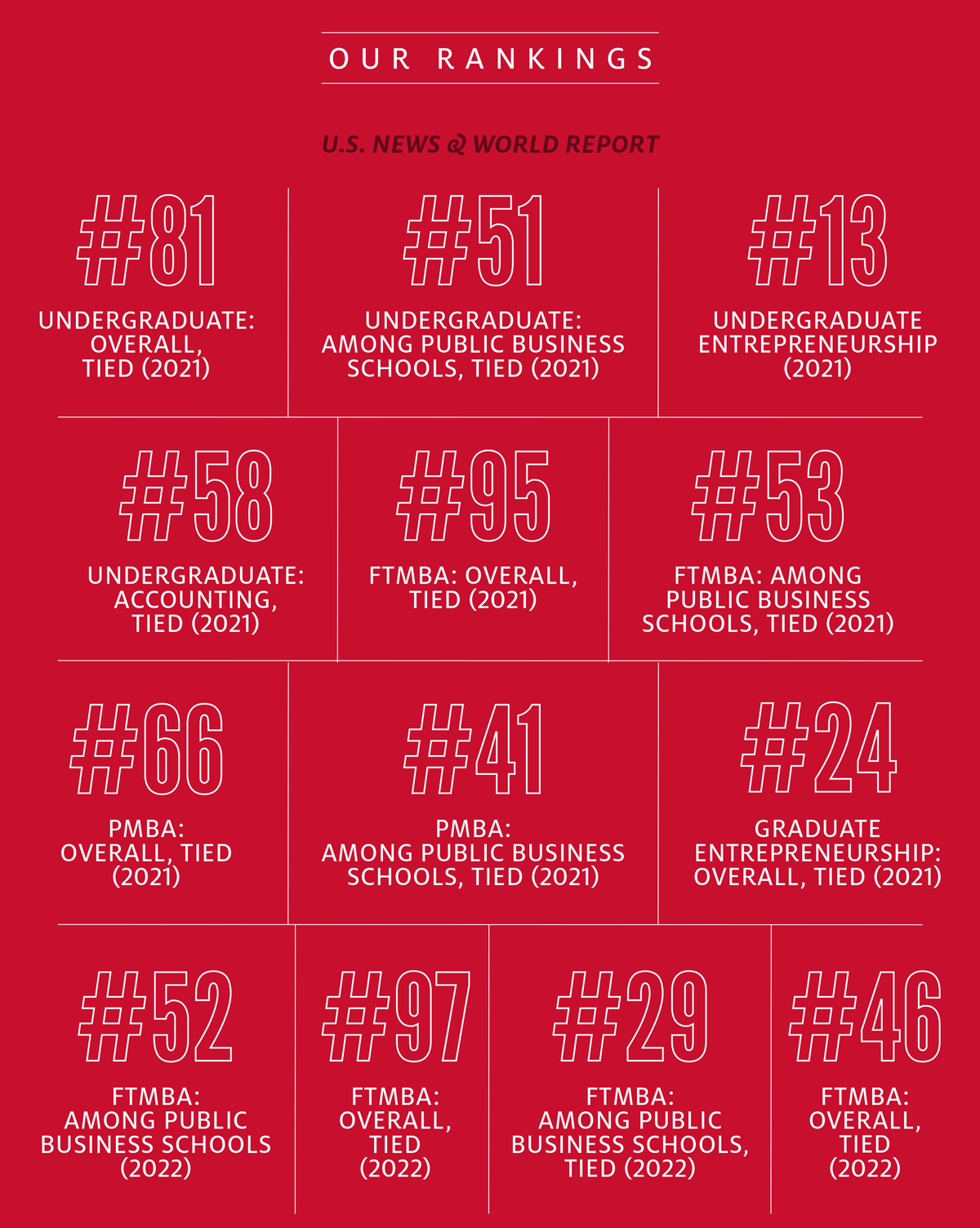 ---
LEARN MORE: Where We Rank →
---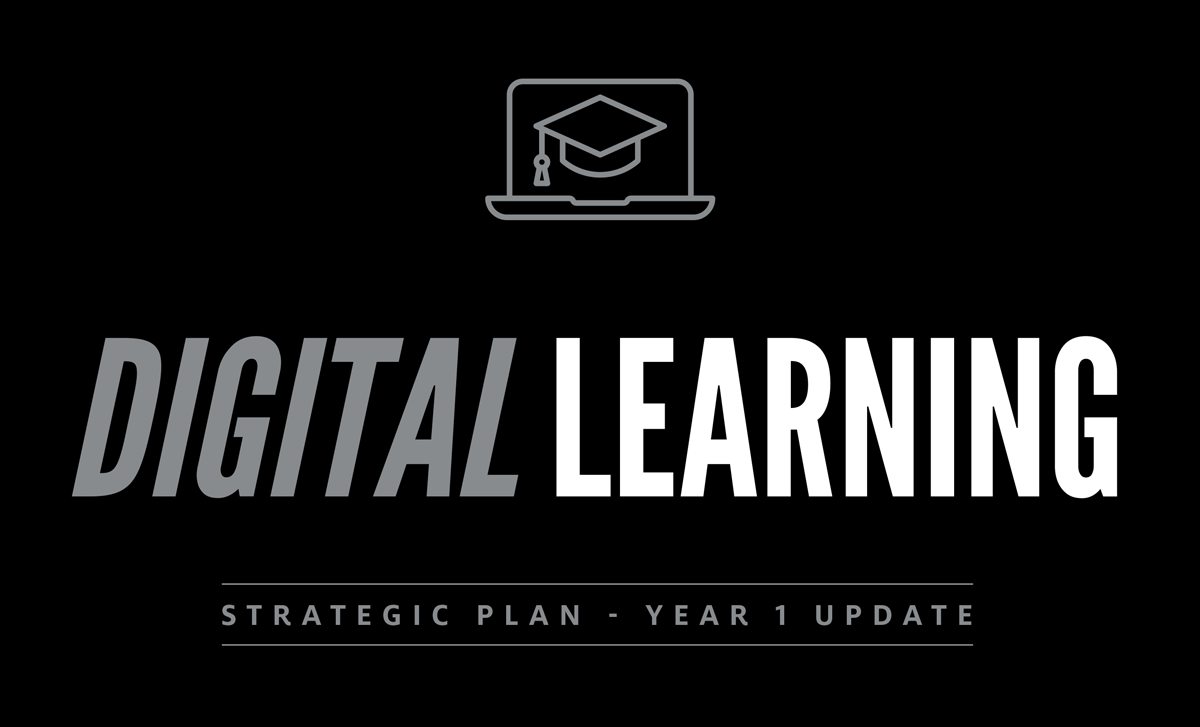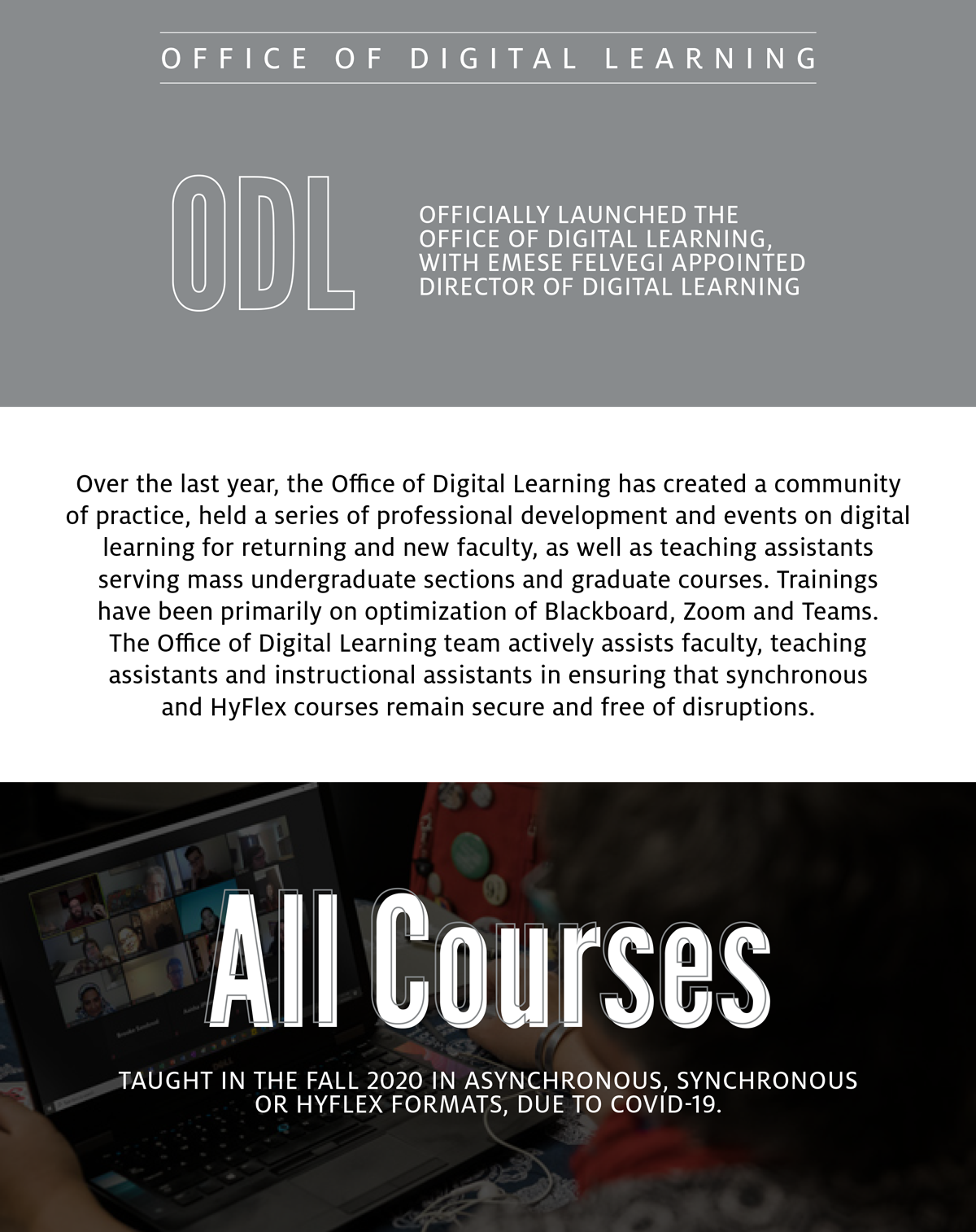 ---
LEARN MORE: Office of Digital Learning →
---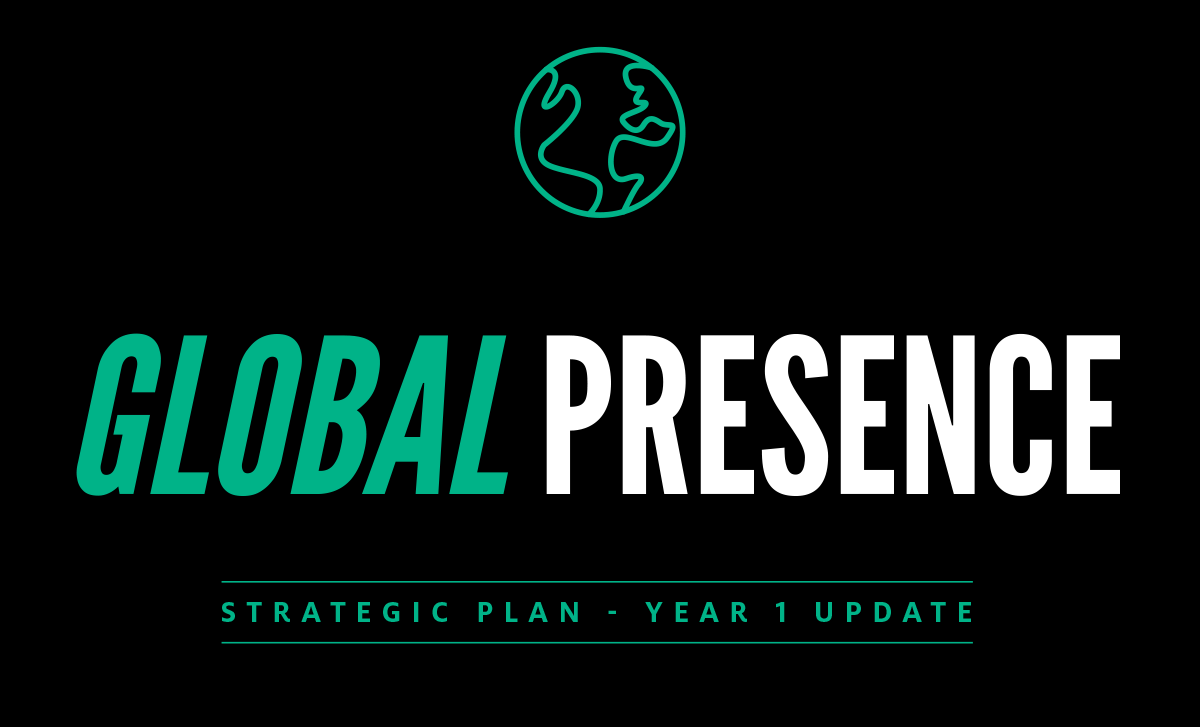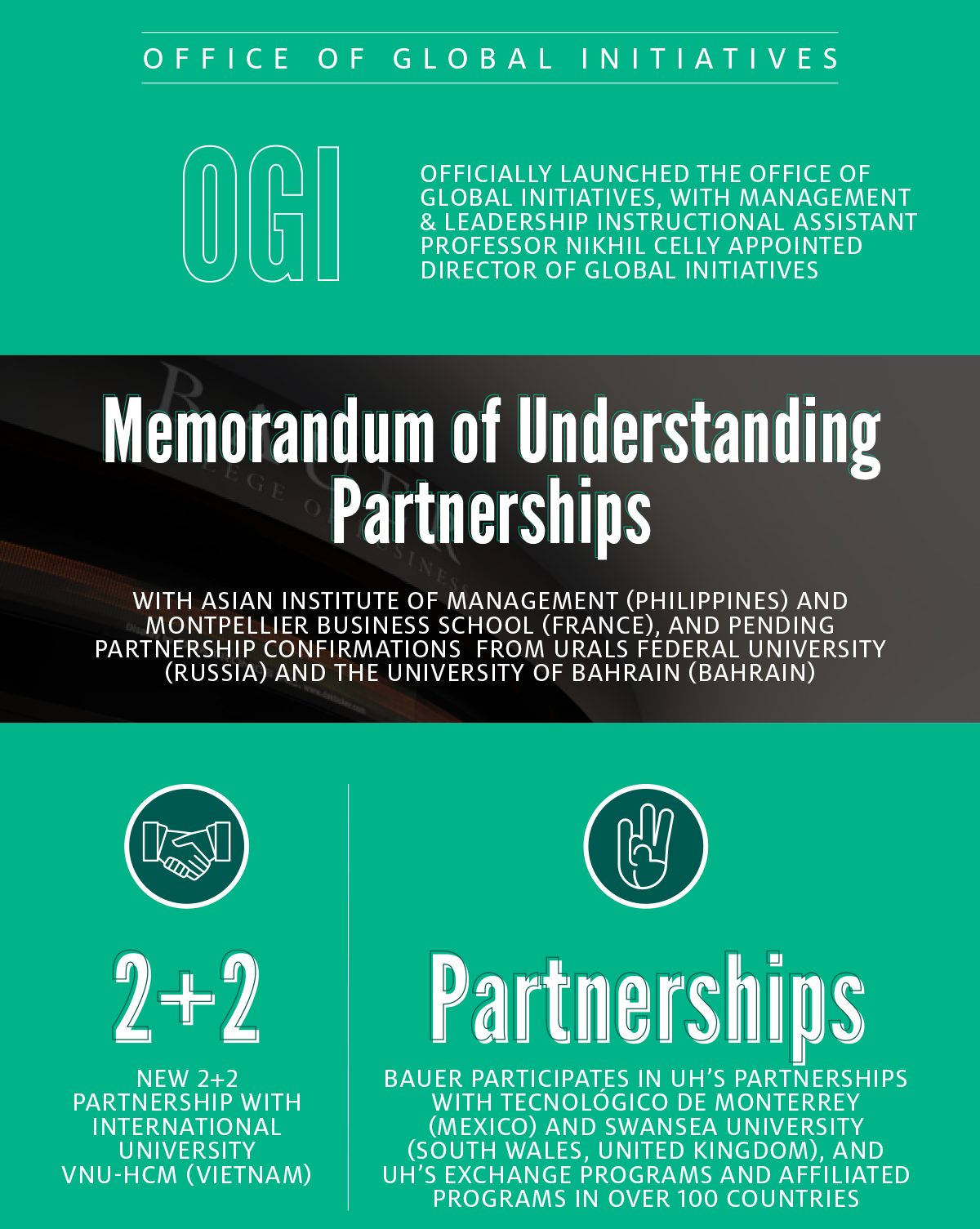 ---
LEARN MORE: Office of Global Initiatives →
---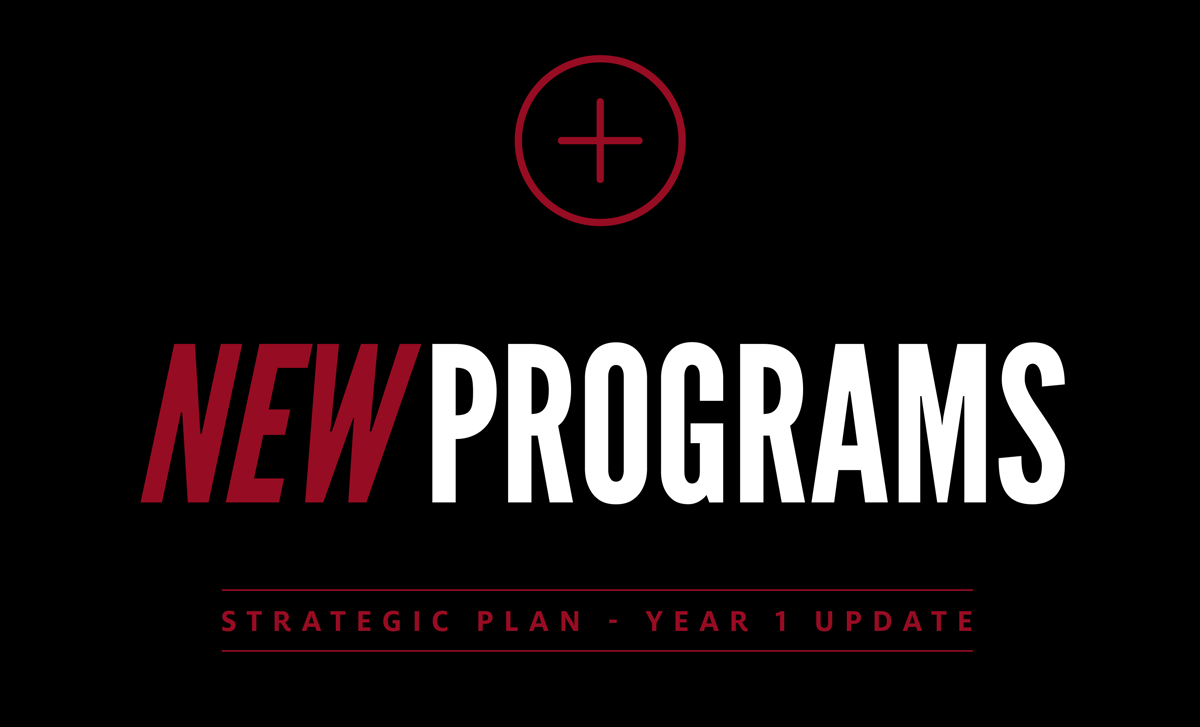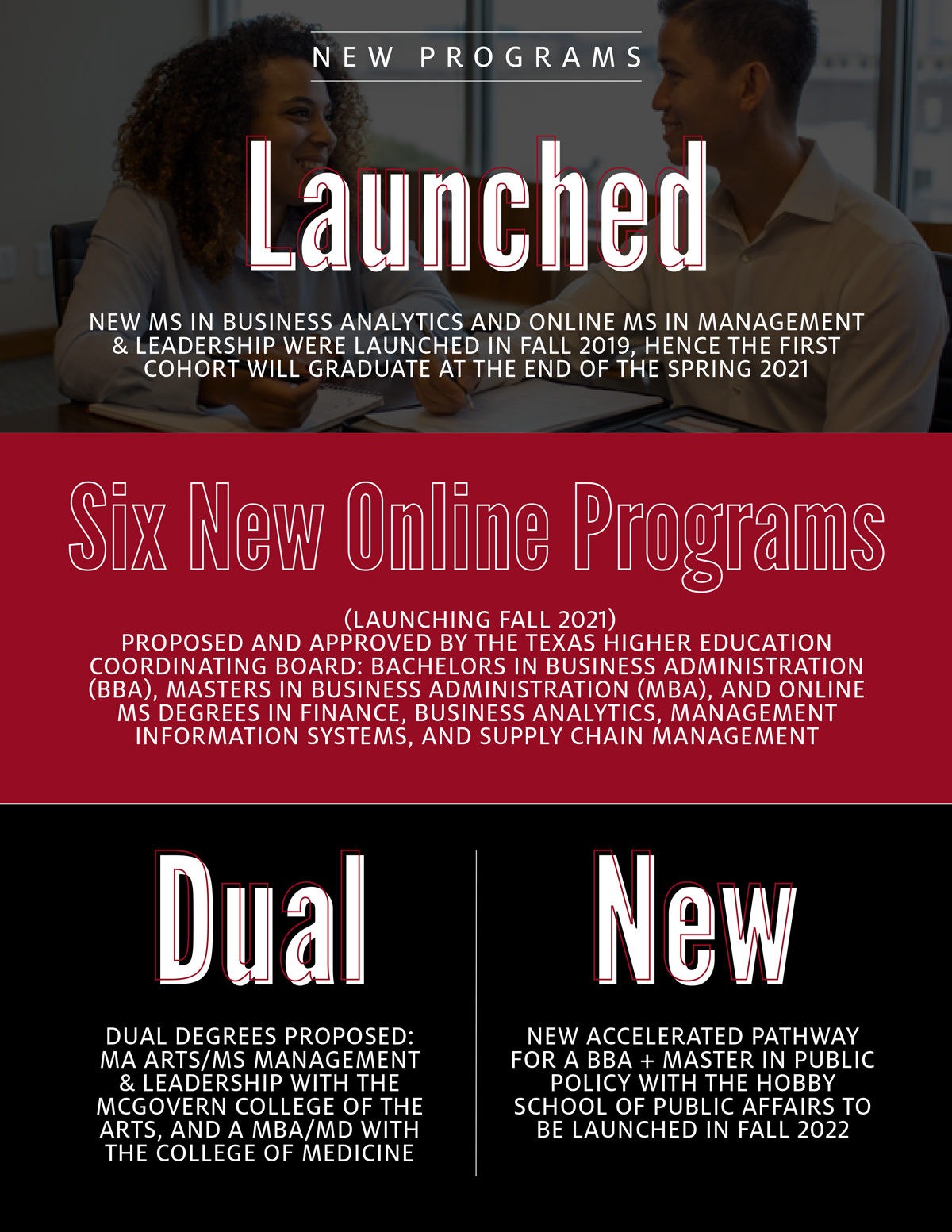 ---
LEARN MORE: Bauer Online Programs →
---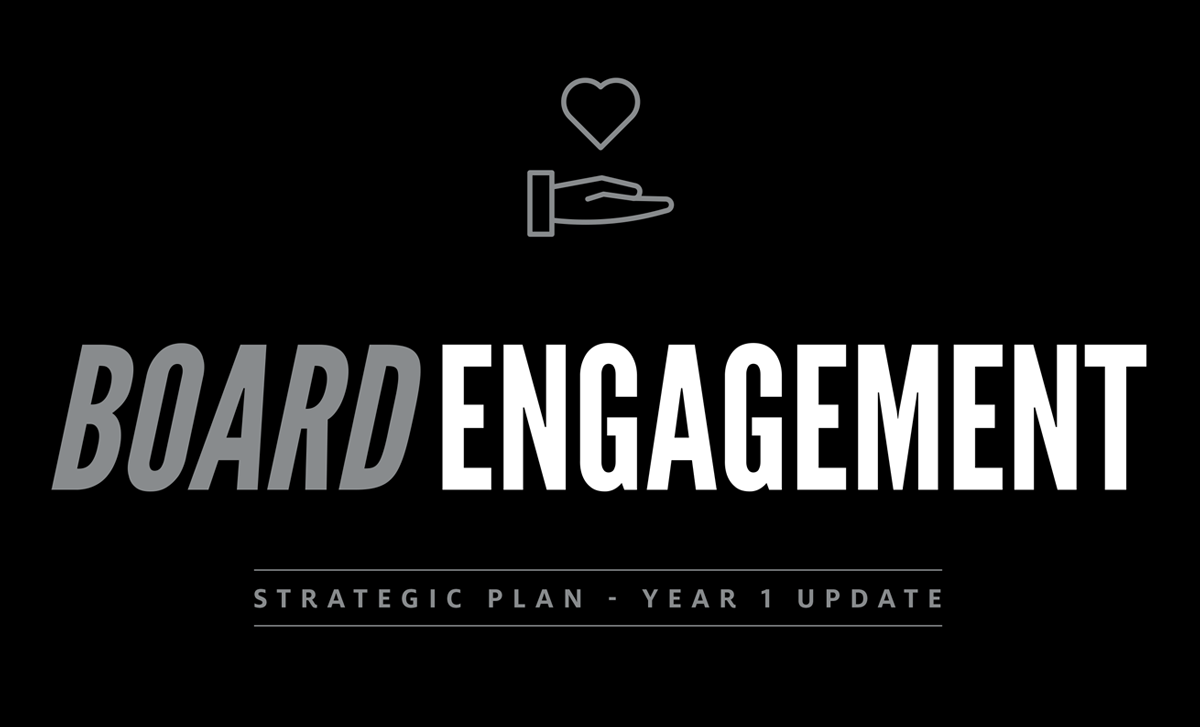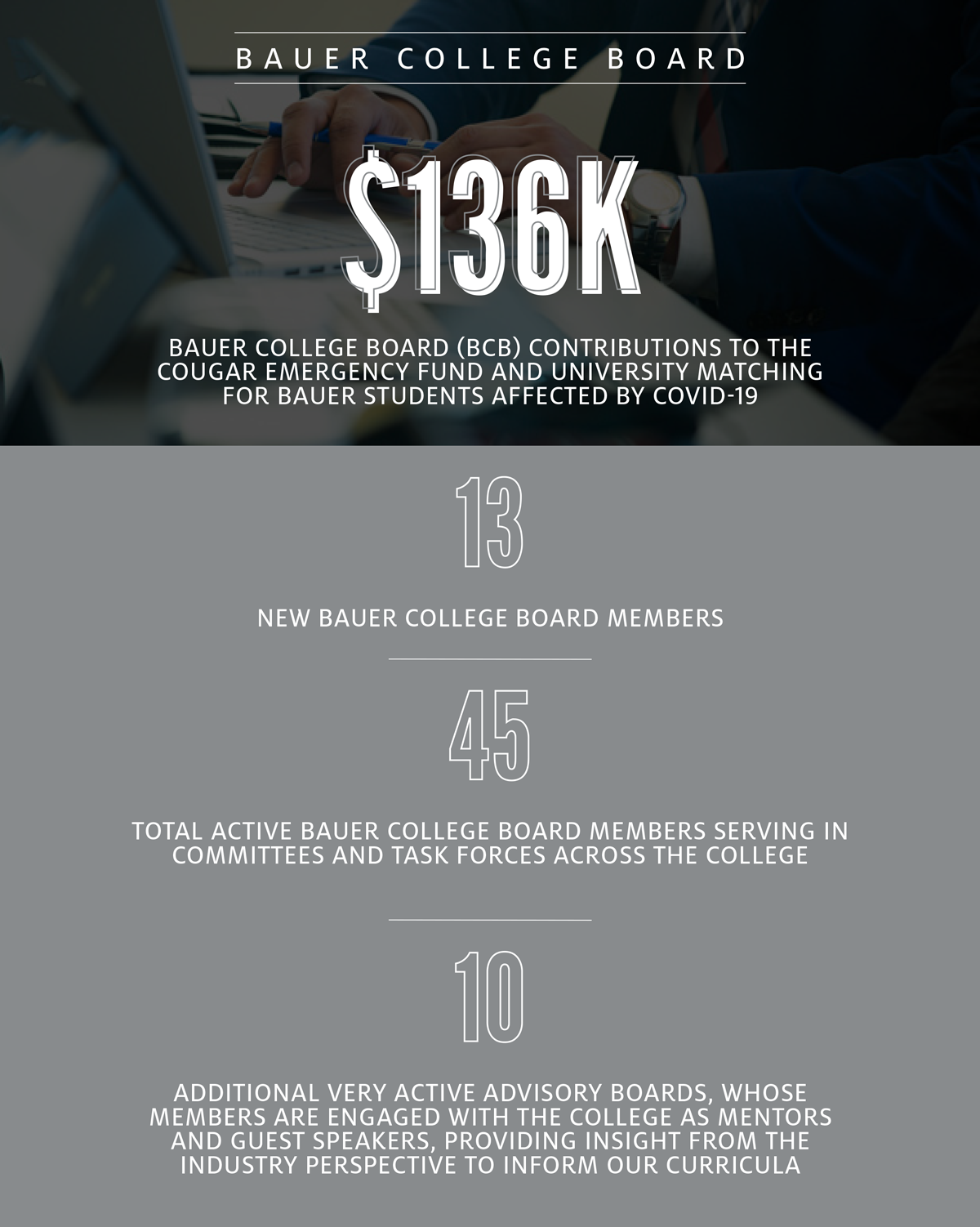 ---
LEARN MORE: Bauer College Board →
---