Bauer College Alumni Association Hosts Panel Discussion, Featuring Alexander Obregon (MBA '14)
Obregon Among Panelists Weighing In On Houston Economy At Bauer Alumni Event
Published on April 2, 2021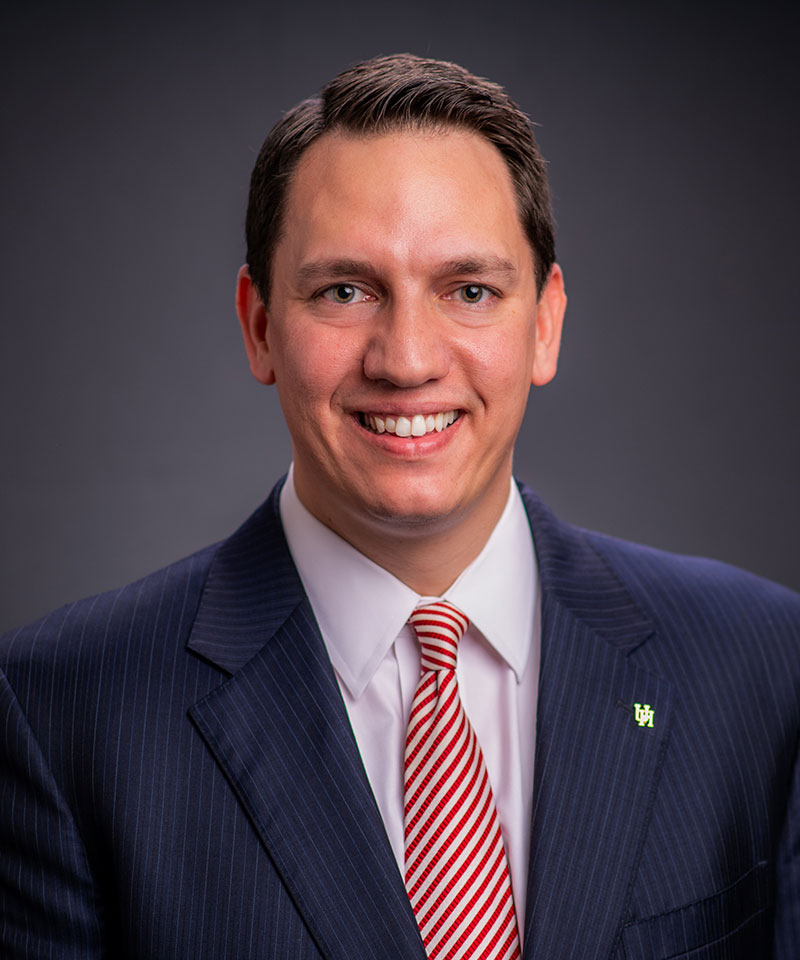 A recent webinar organized by the Bauer College Alumni Association (BCAA) featured C. T. Bauer College of Business alum Alexander W. Obregon (MBA '14), Chief Operating Officer and Deputy City Controller for the City of Houston.
Obregon fielded questions about the Houston region's economy with co-panelists Laura G. Murillo, President & CEO, Houston Hispanic Chamber of Commerce (also a University of Houston (UH) graduate) and Dietrich Vollrath, Professor and Chair of the Department of Economics, UH.
A few highlights from Obregon's comments follow:
"The University of Houston is one of the economic pillars of our region and contributes, on a GDP basis, quite a bit to our economy. We're in a transitory phase for our city as we begin to embrace climate change and as we begin to decarbonize our city, and our planet. UH needs to be at the forefront of producing research and making sure there is a talent pipeline that enables the kind of diversified technology we need as we begin addressing the carbon footprint shift in our city."
"Prior to the covid recession, our office conducted a stress test for city finances, asking how prepared are we for a recession. We looked at the impacts from the Great Recession, the dot-com bubble, and what technically wasn't a recession, the 2015-16 oil bust. And one of the things we saw is that while a recession may last two quarters, the recovery may take six or more quarters. Our recovery is going to take a lot longer than the recession itself. Houston lost more jobs in the COVID recession than we did in the Great Recession or in the 1980s oil bust.
"I live near the food bank and the lines to pick up food go on for blocks and blocks and blocks. There's a lot of people really struggling out there. From the city's perspective we definitely need to diversify our economy, we definitely need to make the city more resilient. That includes closing that wealth gap, investing in our neighborhoods, investing in infrastructure. There are lots of lessons to be learned from going through the pandemic.
"The good news is there's light at the end of the tunnel. I think we're near the end of COVID. I don't think things are ever going to be normal, but things are going to be a new normal."
As financial steward of the City of Houston, Obregon's responsibilities include overseeing a $5.1 billion budget, managing day-to-day financial operations, and leadership on policy and financial matters. He also serves as an adjunct faculty member and lecturer of public finance at the Hobby School of Public Affairs, UH.