Bauer Alumnus Recognized by United Way of Greater Houston
Steve D. Stephens (BBA '80) Recognized as Robert W. Kneebone Volunteer of the Year
Published on July 27, 2021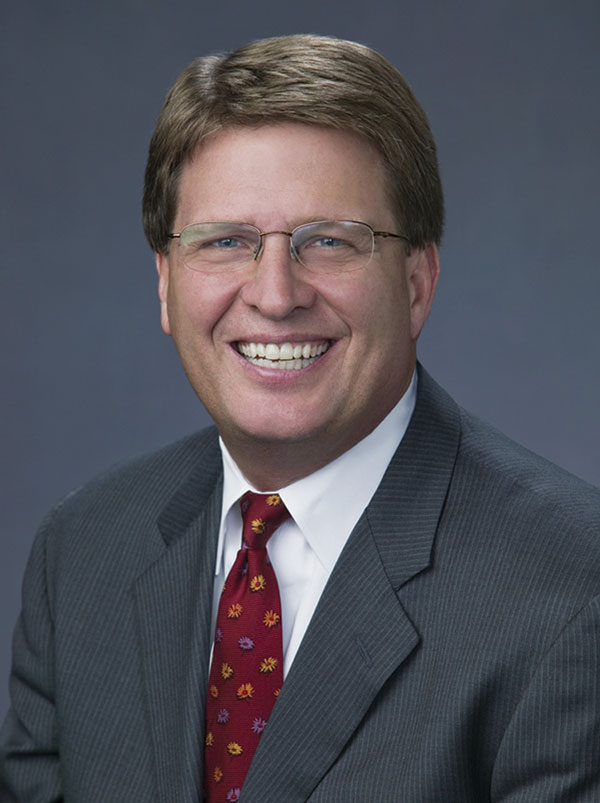 Steve D. Stephens (BBA '80), CEO and founding executive of Amegy Bank and a member of the C. T. Bauer College of Business Board (BCB), recently was named the Robert W. Kneebone Volunteer of the Year by the United Way of Greater Houston.
The Kneebone Award is a distinguished honor given to a United Way volunteer in recognition of their outstanding leadership and commitment to community service.
"I am grateful to be involved with United Way of Greater Houston, an extraordinary organization which continuously commits to engaging caring people to improve our community," said Stephens. "To receive this award is truly an honor.
"While a challenging year, I witnessed first-hand the exceptional generosity and passion for helping that Houston benefits from in all seasons. It reinforced for me both the needs of our community and the importance of collaboration among supporters in order to be effective in helping each other."
Stephens began volunteering with United Way of Greater Houston in 2011 and has served on its board of trustees since 2016. In addition to chairing the 2020-21 United Way Community Campaign, Stephens serves on the Resource Development Committee, Board Governance and Nominating Committee and the Executive Committee.
"Within the last year, our city has experienced two major disasters – a global pandemic and a once-in-a-century winter storm. Steve inspired people to get involved through our annual campaign to help lift up our neighbors in need," said Amanda McMillian, president and CEO of United Way of Greater Houston.
"Steve is a true champion for United Way and has worked tirelessly to ensure that we are able to carry out our vision to create opportunities for people in our community to thrive, helping more than two million of our neighbors last year alone."
Stephens' volunteer service extends deep into the community as he also serves as board chair and member of Boys & Girls Country, and as a board member of the Greater Houston Partnership and the Hobby Center Foundation. Stephens also chairs the University of Houston Board of Visitors. He is married to Anne-Laure Stephens and has four children.