Still Deciding Which Bauer MBA
Program is Right For You?
Join Us at The Bauer MBA
Open House
We invite you to come and spend a day with us to experience all of the benefits our Full-Time, Professional and Executive MBA programs have to offer.
During the Bauer MBA Open House, you will have the opportunity to:
Find out what makes a competitive MBA applicant.
Learn about scholarship opportunities and financial aid.
Work with our MBA Rockwell Career Services team.
Have lunch with current MBA students, alumni and faculty.
Tour the Bauer College.
Spend time in a customized MBA classroom with our world-renowned faculty.
Click here to register for the Bauer MBA Open House.
We will waive your application fee if you attend the Bauer MBA Open House and apply for fall 2014 admission.
Visit the Bauer website | Request a Bauer MBA Information Packet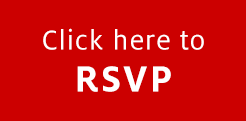 Event: The Bauer MBA Open House
Date: Friday, April 11, 2014
Time: 8:30 a.m. - 3 p.m.
Location: University Classroom and Business Building (UCBB), MBA Commons, Room 300
RSVP NOW >
The C. T. Bauer College of Business is an AACSB accredited business school.