INFORMATION SESSION
The Bauer MBA Isn't Just
for Business Majors
The Bauer MBA isn't just for business majors. Many professionals with non-business backgrounds do not pursue an MBA because they think it's only for business majors. The truth is that earning an MBA can help any working professional accelerate their career. During this information session, we will discuss our program options including the Full Time, Professional and Executive MBA, and how you can customize your MBA at Bauer. You will also have the opportunity to hear from, and meet with, current and former MBA students, who come from a variety of educational and business backgrounds. They will share their stories of how earning an MBA at Bauer helped them advance professionally.
Visit the Bauer website | Request a Bauer MBA Information Packet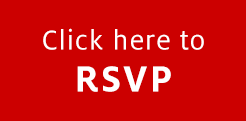 Event: The Bauer MBA Isn't Just for Business Majors
Date: Tuesday, March 18
Time: 6-8 p.m.
RSVP NOW >
The C. T. Bauer College of Business is an AACSB accredited business school.