Doctoral
Ph.D. Symposium
UH Marketing Doctoral Symposium
The purpose of the UH Doctoral Symposium is to provide doctoral students in marketing from different universities an opportunity to discuss their current research with a group of peers prior to facing the challenges of academic life. It also provides them with an arena to meet with students and faculty from other universities and to develop professional relationships with them.
See images from the 2013 symposium here
29th Annual Symposium
Meet and Greet


Welcoming Remarks
Professor Jim Hess - University of Houston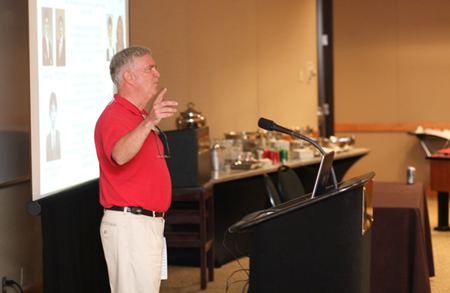 Keynote Speaker Introduction
Professor Rex Du - University of Houston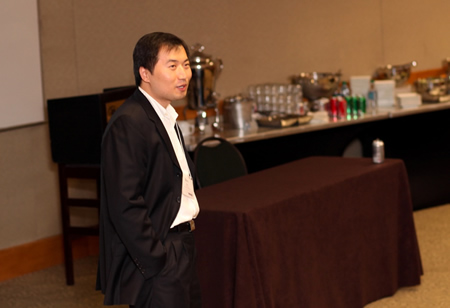 Keynote Address

"How to survive the Publish or Perish game"
Professor Wagner Kamakura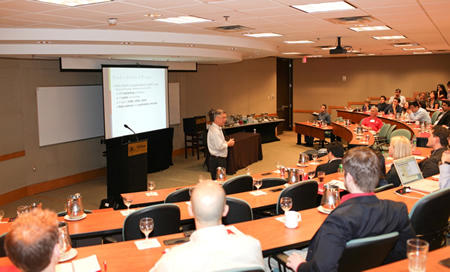 Faculty and Student Discussions


Session I – Presentations
Chair: Professor Rex Du
"From categorization to judgment: Seeing your traits in what you own (and their opposite in what you don't)"
By Liad Weiss, Columbia University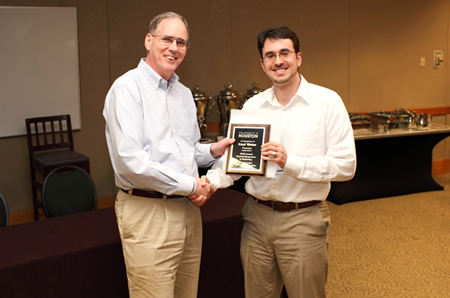 "Does connectedness improve consumer's choices to capitalize on the experience of others"
By Stephen He, Georgia Tech University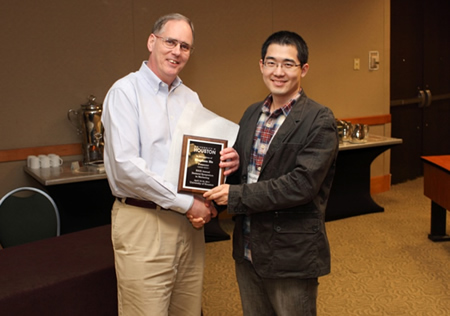 "Is It Worth the Money? The Effects of Regulatory Focus on Consumers' Sensitivity to Price and Quality"
By Woo Jin Choi, Texas A&M University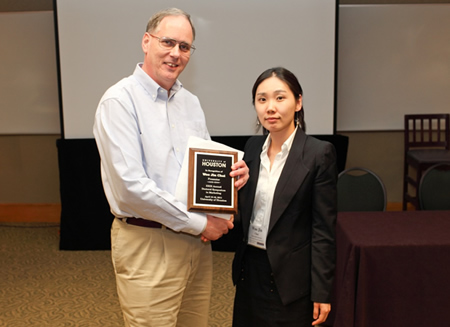 Session II – Presentations
Chair: Professor Ye Hu
"Priming vs. Wearout: Early Prelaunch Advertising, Online Buzz, and New-Product Sales"
By Ho Kim, University of California, Los Angeles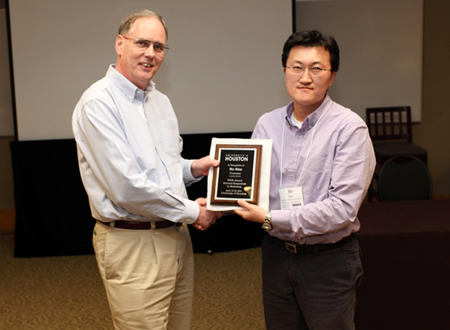 "Considering the Joint Impact of Fashion and Consumption Utility on Conspicuous Goods Using an Analytical Model"
By Richard Schaefer, University of Texas at Austin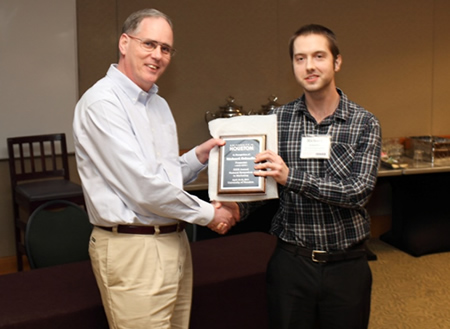 "The Job Market for Assistant Professors in Marketing"
By César Zamudio, University of Texas at Dallas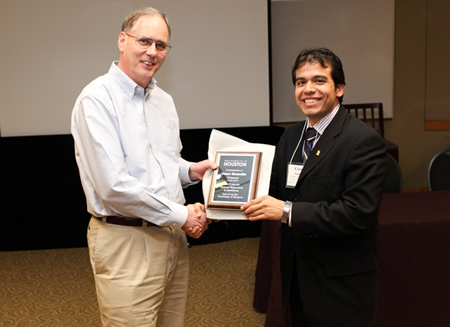 Session III – Presentations
Chair: Professor Jim Hess
"Do Group-Based Incentives Work? Evidence from the Lab and the Field"
By Hua Chen, University of Houston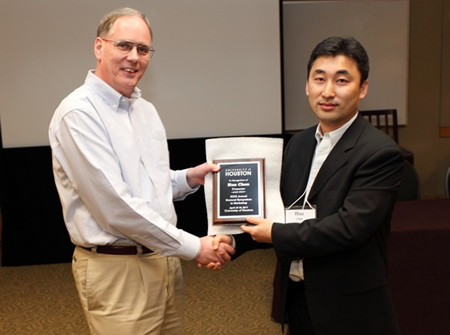 "Don't Go to the Grocery Store Hungry? The Effect of Hunger on Food Attractiveness and Consumption"
By Christine Ringler, Arizona State University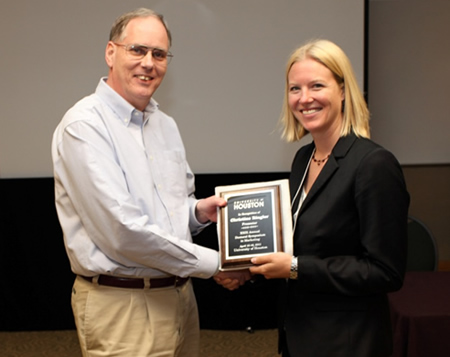 "Mass Behavior in a World of Connected Strangers: A Theoretical Model of Social Learning with Experimental Evidence"
By Jurai Zhang, University of Arizona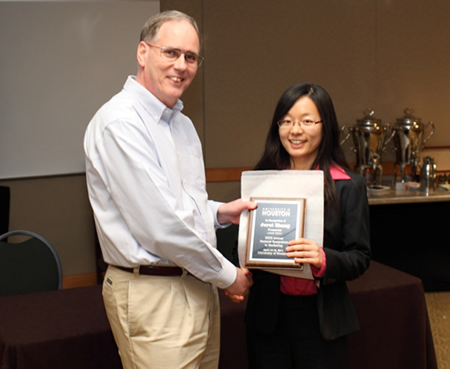 Session IV – Presentations
Chair: Professor Rupinder Jindal
"Customer Divestment"
By Hanie Lee, Rice University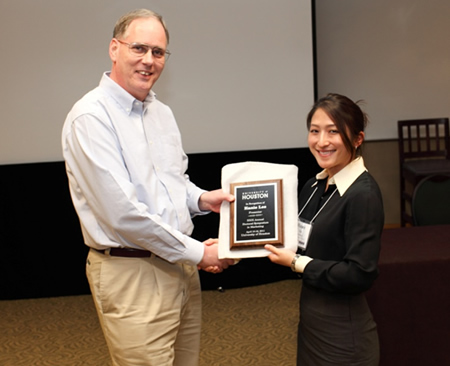 "How brand relationships foster forgiveness: The mediating roles of desire to restore the relationship and biased processing"
By Leigh Anne Novak Donovan, University of Southern California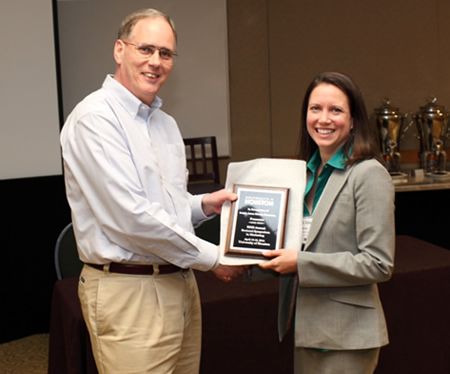 Plaque Presentation and Concluding Remarks
Professor Wagner Kamakura and Professor Edward Blair - University of Houston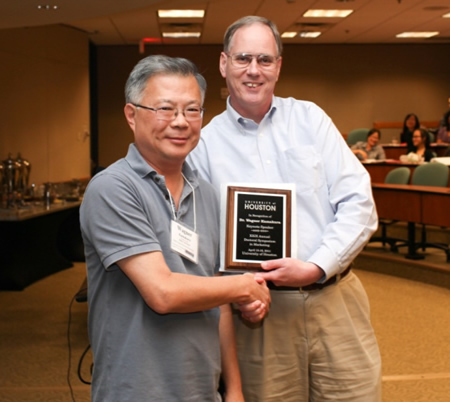 ---
---
Call for Nominations for Doctoral Excellence Awards Ends July 17
---
News
New grants supporting research and travel have been announced. Learn more in the new section under "Financial Support" on the Accepted Students page of the website. Deadlines are Jan. 9, 2017 and Feb. 1, 2017 and April 5, 2017.
---
APPLY NOW
---
Contact Information
Professor Rex Du,
Director of Doctoral Programs
Professor Volkan Muslu,
Accounting Program Coordinator
Professor Kris Jacobs,
Finance Program Coordinator
Professor Richard DeFrank,
Management Program Coordinator
Professor Randolph Cooper,
MIS Program Coordinator
Professor Ye Hu,
Marketing Program Coordinator
Professor Funda Sahin,
Supply Chain Management Program Coordinator
---