Charles R Savino
Lecturer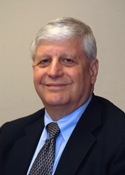 Bio
In addition to serving as Adjunct Faculty in the UH Bauer Graduate Real Estate Program, Charles Savino serves as the Executive Vice President of CDS Market Research. In this role he has overall responsibility for performance of the firm's professional consulting services. Mr. Savino brings over 35 years of project management, community planning, research and land development to CDS.

Mr. Savino received both a Master of City Planning degree and a Master of Science degree in Civil Engineering (Environmental) from the Georgia Institute of Technology. His undergraduate degree was a B.S. in Mechanical Engineering from Lamar University. Before joining CDS, he served as Executive Vice President and Chief Operating Officer of the Greater Houston Partnership, responsible for supervising the organization's common programs including: community research, marketing communications, finance and administration, information technology, human resources, and organization governance. He also served as the acting president of the Economic Development Division.

Mr. Savino's prior roles include top management experience in real estate development, community planning and research. He was Executive Vice President of a Houston-based real estate management and development firm with responsibility for the management and coordination of engineering, planning and architectural consultants coordination with all government agencies communication with resident-controlled municipal utility districts and development of marketing plans and materials for a 2,600-acre master-planned community and a 330-acre multi-use development.

He has served as the Executive Director and President of the West Houston Association, a voluntary association of over 100 real estate firms, large corporations, and financial institutions on Houston's west side, dedicated to the planning and implementation of key transportation and infrastructure projects in the area. His prior experience also includes five years as Director of Research of the Rice Center, a non profit research corporation affiliated with Rice University, where he directed over thirty economic, environmental, corporate relocation, and transportation research projects for governmental agencies and private corporations. For four years, he taught the course, "Introduction to Urban Issues" at Rice University. Before joining Rice Center, he was the Environmental Coordinator of the Houston Galveston Area Council.
Contact Info
Phone:

Email:

Room:

Website:

No Web Site Currently

Education