The Cyvia and Melvyn Wolff Center for Entrepreneurship
Cougar Pitch
Got a Business Idea? We'll Give You Two Minutes.
Cougar Pitch is a business elevator pitch competition conducted by the Wolff Center for Entrepreneurship (WCE) and designed to give you an opportunity to see if your business idea is a worthy idea. In fact, if it is, it could be worth up to $1,000!
---
All businesses start with an idea, an idea that fills a perceived need in the marketplace. These ideas can come from anyone, and anywhere. Surely there are many students right here at the University of Houston that may have a sustainable business idea. Cougar Pitch gives you the opportunity to find out if YOUR idea is one of them. And you will never know if it is a good idea until you pitch it.
A business pitch, also known as an elevator pitch, is the simplest distillation of your idea. It is short, to the point, and only has to communicate a few key concepts. It's easy to write (we'll even teach you how to do it) and takes less than two minutes to present. Many good elevator pitches take less time than that. So why not give it a try? You could win $1,000!
Cougar Pitch is open to all students at the University of Houston. Students will need to use their "uh.edu" email address and a PeopleSoft ID to apply. The competition is divided into two categories: technology and non-technology. If your idea incorporates technology as a fundamental part of your business, you should apply for the technology category. If not, then choose non-tech. These categories allow us to more fairly judge the quality of each idea.
All entries are done online, and the selected finalists will give their pitch (yes, you actually have to be able to give it) at a special Cougar Pitch Finalist Event on November 21st.
Finalists are invited to a mandatory workshop approximately a week before the final event.
Key Dates (for 2013):
9/6/13 – Entry submissions begin
10/31/13 – Deadline for entries
11/21/13 – Final Judging at which finalists have two minutes to present their pitch to an audience, panel of judges and possibly VCs, investors, entrepreneurs and business people. Winners selected, prizes awarded.
The top two winners in each category will win cash and other prizes including free coworking space and mentoring sessions with WCE Director Ken Jones. Cash prizes are $1,000 for the winner in each category, $500 for second place, and $250 for an audience favorite.
Don't miss this great opportunity to find out if your business idea is a worthy one, and take your chance on winning $1,000. Look through the rest of the site for more information, or contact Cougar Pitch at cougarpitch@bauer.uh.edu.
Watch the competition
---
Contact
Cougar Pitch
cougarpitch@bauer.uh.edu
---
What's your idea worth?
---
Mark Your Calendar
Sept. 6, 2013: Entries open for 2013 Cougar Pitch
Oct. 31, 2013: Deadline for entries
Nov. 21, 2013: Final presentations!
---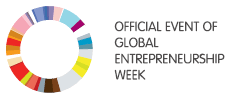 Contact Us
713-743-4752
wce@uh.edu
Physical Address:
Insperity Classroom & Business Building, Ste. 536
4242 Martin Luther King Boulevard.
Houston, TX 77204-6021
Mailing Address:
C. T. Bauer College of Business
Wolff Center For Entrepreneurship
4250 Martin Luther King Boulevard
Houston, TX 77204-6021
Entrepreneurship Major Academic Advisor:
Asha Thomas
Melcher Hall, Room 262
713-743-8963
asha@uh.edu