The Cyvia and Melvyn Wolff Center for Entrepreneurship
Mentoring
Interested in Mentoring?
Please email your bio or resume to:
Dave Cook
Director of Mentoring Program
dcook4@uh.edu.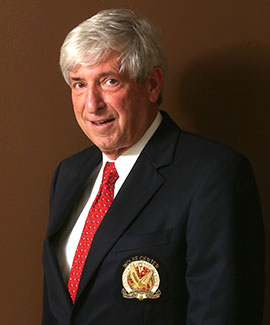 Entrepreneur Definition: "A person who takes new ideas into markets through a thorough understanding of themselves and their ability to think, persist and prevail by maximizing Human Resources."
-Dave Cook
Mentors act as a real-world supplement to the standard academics in the Entrepreneurship program. The purpose of the mentoring program is to engage the human factor, which supports the business elements students are exposed to in their curriculum.
The mission of the mentor program is to develop and broaden a student's personal growth, hone in on their personal brand and support the skills and perspective of the business process by engaging them in rewarding relationships with active entrepreneurs.
Our Goal
Two types of students are selected to enter the WCE program – those with several years of business experience, and those with little, or no business experience. Because our objective is that each student is already "networked" into the community when they graduate, we began a mentoring program that is integral to our success. Each student is matched with a mentor based on personality, and industry interest. The mentor agrees to stay with the student for the entire time they are enrolled in the program, but these important relationships often extend for years after graduation.
Mentoring Opportunities
We offer a number of mentoring opportunities for business professionals or entrepreneurs to choose from when looking at offering their time and talent to our program.
Individual/Personal mentor
Upon acceptance into the Entrepreneurship Major Program, all students are matched with an individual/personal mentor who compliments their personality, interests, and skill sets. Each mentor agrees to support (mentor) the student throughout the duration of the program. In many cases, the mentoring relationship continues years after graduation.
In addition to meeting individually with the students on a scheduled basis, the program now includes a monthly evening seminar where all of the students and mentors meet to discuss topics covered in the classroom discussions and further discuss other important areas including Ethics, Leadership, Personal Branding, Networking, Social Responsibility etc.
WCE has successfully recruited mentors over the last 16 years from a wide variety of sources including WCE alumni, the highly successful University of Houston Executive MBA program, experienced business leaders in Houston, and from organizations such as the Silver Fox Advisors, the SBA, Houston Technology Center and the Small Business Development Center.
Roundtable mentor
In addition to the individual mentoring, WCE students attend Roundtable discussions specific to their industry of interest. Experienced leaders in a variety of industries including manufacturing, retail, distribution, real estate and restaurants facilitate these Roundtable discussions. The students are exposed to the real world through the discussions and are provided the opportunity to develop presentation skills in a controlled environment. In many cases, it is the first opportunity to test their ideas and develop leadership skills.
Investor Mentors
WCE conducts 16 programs outside of the classroom. These programs are required and are time consuming for the students. Since many of our students are dependent upon employment while attending WCE, the financial strain can be a severe problem. Investor mentors agree to a $15,000 commitment. (One student given a scholarship of $5,000 that is divided over the three semesters of the WCE experience.) So, Investor Mentors commit to sponsor three students over three years and are updated regularly as to the progress of the student.
Domain Mentors
The primary mentor is the Personal Mentor who works in developing the students business and personal life. Often the mentor is matched with the student to offset a student's weakness. (Placing a strong accounting and financial mentor with a student strong in sales and marketing.)
In many cases the student's business idea might be very specific and having instruction, insight and experiences from a particular domain is helpful. Domain mentors are available to develop very specific conversations and planning with students in their precise field of interest. They are available on an "as needed" basis.
Skill Mentors
Students actively developing their businesses often run into obstructions and uncertainty as they get into various technical issues. In these cases we have various mentors who are on call in the event a student has a legal question, or an engineering question, or a social media question. In these cases a mentor from a PR Firm or Law Firm would be available to meet, or discuss over the phone the issues facing the student.
Business Plan Team Mentors
Various contests are held during the three semesters that students participate in the Wolff Center. Business Plan Team Mentors work closely with the Business Plan Teams that compete in various national competitions, often traveling and coaching the team in these events.
Retreat Mentors
The WCE experience includes three off-campus retreats, each with specific goals. Retreat Mentors are brought into throughout this three-day event to provide valuable instruction, help lead activities and provide security for the retreat.
Business Plan Mentors
Every student creates a business plan and has the ability to include a business plan mentor in their on-line, cloud based digital planning tool. We draw business leaders from the local community to work with students in both creating and judging each student's business plan during their final semester in WCE.
Academic Mentors
On occasion students will struggle with a particular concept or course (usually accounting and finance). Qualified Academic Mentors are available to work with students in strengthening academic concepts and contributing to the classroom material with insights and repetitions that get the student back on track.