Salar Mesdaghinia
PhD Student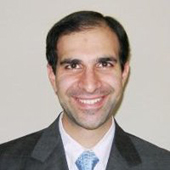 Bio
I am a PhD candidate in management at the C.T. Bauer College of Business. I am interested in figuring out why some organizational members (e.g., employees, leaders), and collectives (e.g., workgroups, departments) behave in a prosocial and supportive way whereas others behave in an unethical and exploitative way as well as the consequences of such behaviors within the organizations. Research in this area can contribute to creation of supportive and ethical organizational environments in which employees and organizations both thrive. To fulfill this research goal, I am working at the cross-section of organizational support theory and leadership.
Research Interests
Perceived follower support (a leadership constructs coming out of organizational support theory)
Supportive and exploitative leadership
Virtues, values, beliefs, and emotions that lead to prosocial and antisocial behaviors in organizations
Working Papers
Mesdaghinia, S. & Eisenberger, R. Antecedents and Consequences of Perceived Follower Support. Target: Journal of Applied Psychology, Fall 2013.
Eisenberger, R., Wang, X., Mesdaghinia, S., Wu, H., & Wickham, R. Perceived Follower Support: Contributions to Supportive Supervision and Workgroup Outcomes. Target: Journal of Applied Psychology, Fall 2012.
Zheng, D., Gonzalez-Morales, M. G., Eisenberger, E., Kim, K. Y., Mesdaghinia, S., & Farmer, B. Challenge and Hindrance Appraisals: The Influence of Perceived Organizational Support and Organizational Resources, Target: Journal of Applied Psychology, Spring 2013.
Eisenberger, R., Mesdaghinia, S. & Shore, L. M. Managers' Supportive and Exploitative Treatment of Employees. Target: Academy of Management Review, Spring 2013. Miller, C. C., Cardinal, L. B., Palich. L. E. & Mesdaghinia, S. International Diversification and Performance: A Meta-Analysis. Target: Strategic Management Journal, Spring 2013.
Contact Info
Phone:

713-743-4682

Email:

Room:

325M

Website:

No Web Site Currently

Courses

Introduction to organizational behavior and management

Education

MBA from The Hague University
Master Degree from Sharif University of Technology
Bachelor's Degree in Computer Engineering from University of Tehran