Search
Rob Austin McKee
PhD Student/Research Assistant
Bio
A former nuclear reactor operator, Rob is in his fourth year of doctoral study in the Management department at the C.T. Bauer College of Business at the University of Houston, specializing in Organizational Behavior. Rob is a well-rounded academician, equally comfortable as a researcher, conducting experiments and authoring dense academic prose, and as a professor, dismantling complex theories and research results into something more comprehensible to his students and the general public. In the former regard, he is first author on a recent article published in the prestigious Journal of Management, as well as a co-author on two other peer-reviewed articles in Leadership Quarterly and Business Horizons. As a principal investigator, he has designed, conducted, and analyzed data for major research studies. Regarding data collection, he is familiar with both traditional and online survey administration. Regarding data analysis, he is familiar with programs such as SPSS, AMOS, and R. Rob won the Department of Management's 2014 award for PhD Research Excellence and the Bauer College of Business' 2015 award for Best Dissertation Proposal. In the latter regard, being a professor has proved an amazing experience for Rob and, based on the course evaluations he's received from his students as well as other faculty members, it seems he's found his calling.
Research Interests
Visceral States, Decision Making, Leadership, Followership, Group Functioning, Self-Other Rating Agreement, Social Loafing and Social Compensation, The Dark Triad (i.e., Machiavellianism, Narcissism, and Psychopathy), Research Methodology, Institutional Theory
Publications
McKee, R. A., Miller, C. C. (2015) Institutionalizing Bayesianism within the organizational sciences: A practical guide featuring comments from eminent scholars. Journal of Management, 41(2): 471-490.
Day, D. V., Fleenor, J., Atwater, L. E., Sturm, R. E., & McKee, R. A. (2014). Advances in leader and leadership development: A review of 25 years of research and theory development. Leadership Quarterly, 25(1): 63-82.
Gelb, B. D., & McKee, R. A. 2013. Tailoring a book program for managers: Why and how. Business Horizons, 56(1): 97-104.
McKee, R. A. Machiavellian followership and influence tactics. Presented at Southern Management Association conference. New Orleans, 2013.
Books
http://bauer.az1.qualtrics.com/SE/?SID=SV_e4DGyoUY7xT43Pf
Academic Associations & Editorial Boards
Ad-Hoc reviewer for Leadership Quarterly
Ad-Hoc reviewer for Journal of Management Studies
Volunteered as reviewer for Academy of Management conference
Contact Info
Phone:

713-743-4657

Email:

Room:

MH 310A

Website:

No Web Site Currently

Courses

MANA 3335, Introduction to Organizational Behavior

Education

University of Houston, C.T. Bauer College of Business - Ph.D. in Management, expected 2016, 4.0 GPA
University of Houston, C.T. Bauer College of Business - Master of Business Administration, 4.0 GPA
University of Houston - B.A. in Psychology, Summa Cum Laude, 4.0 GPA
See also
---
Bauer Faculty & Staff Directory
Find by Program
Find by Department
Find by Office
Find by Type
---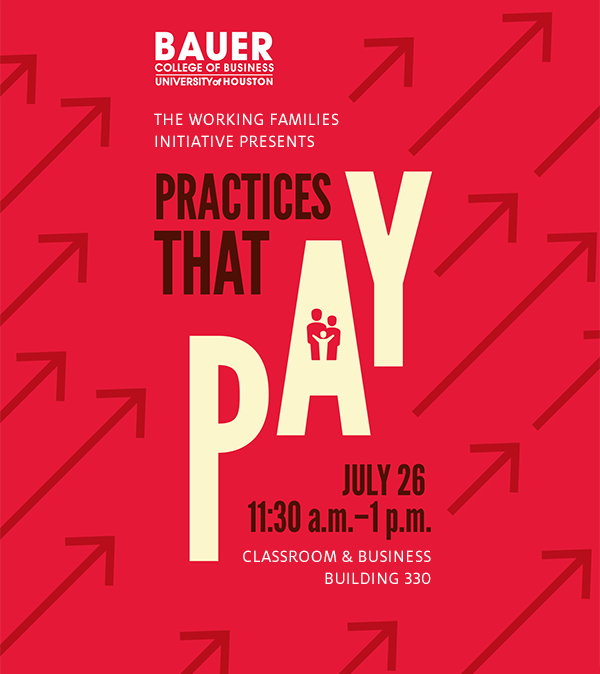 Join us on campus 7/26 for a conversation on best practices for working families. Lunch will be provided. Learn more.
---