Search
Mahdi Ebrahimi
PhD Student/Research Assistant
Bio
Mahdi Ebrahimi joined the PhD program in C.T. Bauer College of Business in 2012. He holds a bachelor in Information Technology engineering from Sharif University of Technology and an MBA from the University of Tehran.
Mahdi's research primarily focuses on consumers' perceptions of time availability and psychological mechanisms to enhance time affluence. He is also interested in identity, authenticity, and consumer well-being.
Mahdi is a co-winner of the 2015 MSI Clayton Dissertation Proposal Competition for his work on identity integration.
Prior to joining the PhD program, he worked as a marketing manager of an online service provider. He has also worked as a consultant in IT and healthcare industry.
Publications
Sarikhani Mehdi, and Mahdi Ebrahimi (2011), "Corporate Governance and Earning Informativeness: Evidence from Iran," International Research Journal of Finance and Economics, 65, 43-50.
Working Papers
Ebrahimi, Mahdi, Melanie Rudd, and Vanessa M. Patrick,""Busy = Good" or "Busy = Bad"?: Lay Theories about the Valence of Busyness Influence Volunteering," Under review at the Journal of Marketing Research

Ebrahimi, Mahdi and Vanessa M. Patrick "To merge or to balance? How Integration versus Segregation of Multiple Identities Influences Time Perception," 3 studies completed.

Ebrahimi, Mahdi, Maryam Kouchaki and Vanessa M. Patrick, "The True Sense of the Self: How Segregation of Work and Non-work Identities Affects Feelings of Inauthenticity and Unethical Behavior," Manuscript being prepared for submission. Target: Academy of Management Journal.

Ebrahimi, Mahdi, Vanessa M. Patrick, and Melanie Rudd, "When Feeling Busy Feels Good: The Important Role of Stress and Meaningfulness in Everyday Life," data collection in progress.

Ebrahimi, Mahdi, Anoosha Izadi and Vanessa M. Patrick, "I'll pay with my time: How thinking about money in terms of time influences consumer spending." 2 studies completed. Target: Journal of Consumer Research.

Activities & Interests

Volleyball
Jogging
Soccer

Contact Info

Phone:

713-743-4578

Email:

Room:

385K

Website:

No Web Site Currently

Education

MBA - Operations Management, University of Tehran
BS - IT Engineering, Sharif University of Technology
See also
---
Bauer Faculty & Staff Directory
Find by Program
Find by Department
Find by Office
Find by Type
---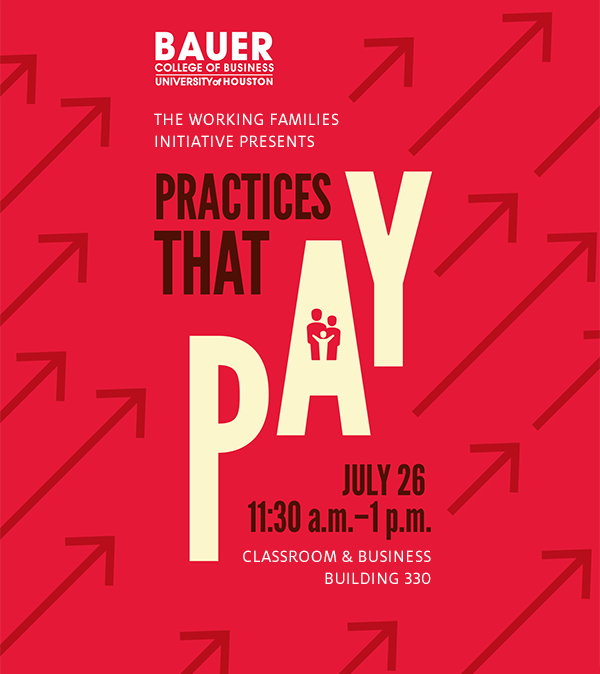 Join us on campus 7/26 for a conversation on best practices for working families. Lunch will be provided. Learn more.
---